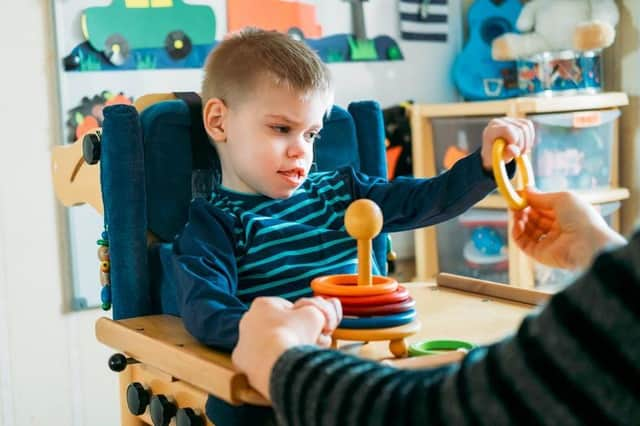 A child with special educational needs in Greater Manchester has an education placement more than 600 miles away in Shetland, shock data reveals.
Some children are being educated dozens or hundreds of miles from Greater Manchester.
Charities say the distance young people are travelling just to go to school is "worrying".
The council involved in the Shetland placement says there are shortages of specialist facilities but it does try to find young people the most appropriate setting for their education.
What does the data show for Greater Manchester?
The data shows that across the 10 boroughs of the city-region dozens of children are attending school outside of their home local authorities.
There is also something of a domino effect with young people from other councils elsewhere in the country also coming in to Greater Manchester for their education.
The Bureau says that across the country as a whole at least 43,000 children are placed in schools or other education settings outside of their home local authority, with 3,300 being educated more than an estimated 20 miles away.
The most eye-catching placement on the Greater Manchester lists is one involving someone from Mossley having a placement in Lerwick, the capital town of the most northerly island group in Scotland.
In total the journey from Tameside to Shetland is a staggering 659.77 miles.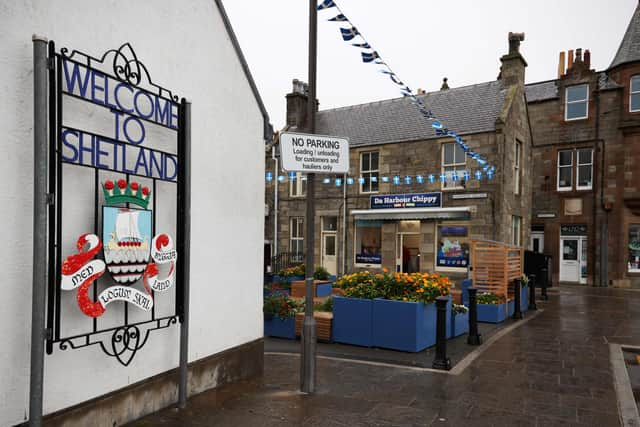 Tameside Council also has found a placement more than 200 miles away in Glasgow and ones more than 100 miles away in Hartlepool and in Bangor in North Wales.
More than a dozen placements in Tameside (14 to be exact) are more than 20 miles away.
The council is not an isolated case in Greater Manchester either.
Stockport Council has placements 180 miles away in Newbury and 106 miles away in Barrow in Furness.
Manchester Council also has three placements more than 180 miles away and two more which are over 100 miles.
In numbers terms Tameside had the highest proportion of young people being educated or cared for outside of the borough, with 14.5% of those who have an Educational Health Care (EHC) plan going out-of-borough.
Manchester had the highest number of pupils going outside the borough, at 472, but this was 8.3% of those with EHC having to learn away from the borough.
Trafford sent 12% of its young people with EHC plans outside of the borough, while in Bolton the figure was one in 10.
At the same time, pupils from other parts of the country are coming into Greater Manchester for placements.
Stockport, for instance, had 398 pupils placed within it by other local authorities.
This is more than the number of its young people having to go elsewhere.
What has been said about this?
The Bureau says local authorities have been hit by a combination of rising demand for special education needs services, with increases in the number of young people requiring EHC plans, and a lack of specialist facilities attached to mainstream schools.
This mixture of a lack of local support and larger numbers of children requiring costly, specialist help means councils are reliant on independent and private providers all over the country.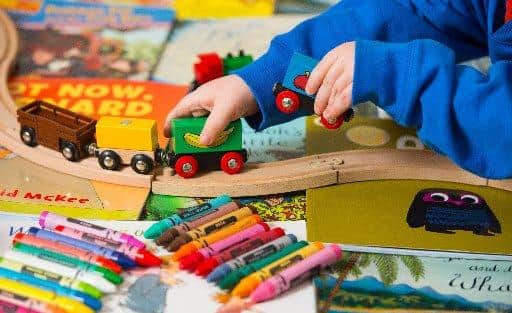 The Bureau is also looking at placements more than 20 miles away in its analysis because in 2014 the Education Committee recommended the Government commission a study to assess the impact of a rule preventing councils from placing children in care further away from home than that distance.
Stephen Kingdom, spokesman for the Disabled Children's Partnership, a coalition of 100 children's and disability charities, said the Bureau's investigation had exposed "worrying data about the distances disabled children are travelling just to go to school".
What has Tameside Council said?
Tameside Council outlined the difficulties it is facing getting children appropriate placements close to home, especially for young people with more complex care requirements, but said it was looking to increase provision within the borough.
A spokesperson said: "We do not send children with SEND significant distances solely to attend school. There are, however, circumstances where children are in care and need very specialist services.
"As has been reported nationally, there is a shortage of secure welfare and specialist children's homes. This has meant some of our cared-for children are living at greater distances from Tameside to meet their care needs.
"Young people in such circumstances would attend the most appropriate school setting which can meet their needs.
"We always seek to place children in schools in line with parental preference as close to home as possible.
"The vast majority of SEND children placed in schools outside of Tameside attend school in neighbouring authorities.
"However, we are also enhancing and increasing specialist provision in Tameside, an example being a new school building with more facilities and places for Hawthorns School."