A Manchester-based bank says London's dominance in the financial sector is hurting entrepreneurs and their businesses in the north.
Bank North, founded by industry veteran Jonathan Thompson, says it is challenging the model of lending to companies which is currently too reliant on decisions made in the capital city.
The firm says banks with more local knowledge are needed to ensure firms and entrepreneurs receive the support they need in the wake of the Covid-19 pandemic.
It also hopes that its bid to shake up the situation in lending will help contribute to the Government's much-vaunted levelling-up agenda to reduce regional inequalities within the UK.
What is Bank North?
Bank North CEO Jonathan Thompson is a banking industry veteran who formed the company to be able to provide better support for small and medium-sized enterprises across northern England.
It was established around four years ago and received authorisation with restrictions in summer 2021. It is now working towards gaining its full licence this summer.
It began lending last December after its initial progress was challenged by a number of large economic developments, including Brexit and the arrival of coronavirus.
What does Bank North think about lending to local businesses?
Bank North believes the existing model of lending to small and medium-sized companies is hindering growth in areas like Greater Manchester across the north of England.
This, it says, is because the industry is dominated by a handful of banking giants based in London which it claims uses the economic picture in the capital city to stand in for what is going on everywhere in the country.
Becky Owen from Bank North said: "London dominates financial services and the SME world. Local knowledge isn't always brought into judgements and decision-making when it comes to SMEs.
"A lot of banks have centralised functions, whereas we know all the good stuff about this great city and can take that into account when lending.
"We're able to take a pragmatic view, which London can't do. We were working with a client in Ancoats and were looking at the rental value and income based on the bespoke nature of the property, the 40 or 50 jobs provided by one of the tenants, how embedded in the property the tenants were, how Ancoats has developed and what HS2 might do.
"SMEs generate the economy, jobs and infrastructure and that's why Bank North was built."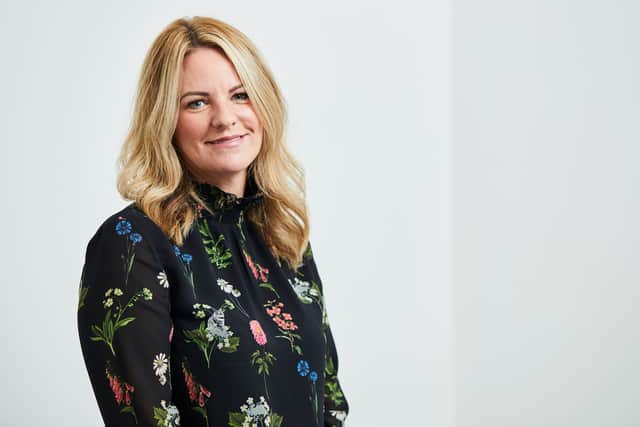 Ms Owen outlined the challenges the economy in the city-region and across the north is currently facing.
She said: "In the pandemic a lot of sectors and businesses, particularly hotels, leisure services and things like that, found a lot of banks were very nervous and closed ranks on them. Existing customers would be supported but they wouldn't consider new applications.
"Being a new fintech-enabled bank, we are in a good position to consider high-risk sectors.
"We also need to be alive to the issues developing in the construction industry where they are facing problems getting hold of materials and their costs are increasing day in, day out.
"SMEs need banks that will really work with them and understands them, not just one that does transactions.
"We also understand the challenges businesses face because we're a start-up as well, we have to do fund-raising ourselves."
Bank North has ambitious plans to grow across the region, with a presence in Yorkshire one of the things that is in the pipeline.
The Manchester staff also support a number of national and local charities.