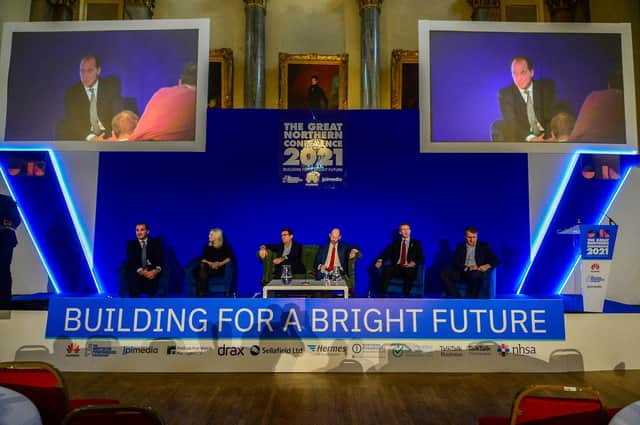 The stage is set for the 2022 event which will take place on November 3 at the University Academy 92' venue in Manchester.
Organised by the Northern Powerhouse Partnership and our parent company National World, it will bring together some of the North of England's leading figures from the worlds of business, politics, culture and academia.
Now in its fourth year, The Great Northern Conference will continue the debate on how best to grow the economy and build a greener, fairer, equal future for the North.
The Great Northern Conference, will be a must-attend event for those that want to be part of the discussion and influence the direction that the region takes.
The flagship annual event will once again welcome a dynamic programme of speakers who will debate key topics which impact businesses.
In addition, the event will also host six specialised workshops which discuss key topics in greater detail.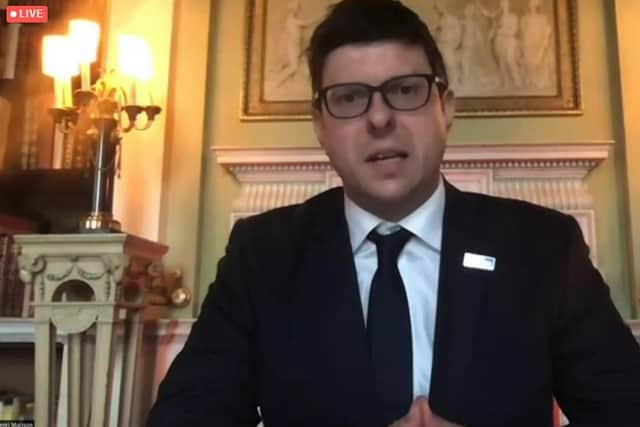 The outcomes from the event will be documented in a special report, part published across the National World portfolio, and importantly will form the basis for ongoing development plans and proposals prepared by The Northern Powerhouse Partnership.
The central themes being covered in the conference this year are education, skills, health, transport and sustainability.
The conference has once again attracted high level sponsorship, with Sellafield, the Northern Powerhouse Investment Fund, Radioactive Waste Management, The Source Academy, TalkTalk, First Bus and Arcadis all on board for the November event.
Chief Executive of the Northern Powerhouse Partnership, Henri Murison, said: "After months of uncertainty over the levelling up agenda, the Great Northern Conference is our chance to make a case for real devolution and investment in the north of England to drive up productivity.
"It's also an opportunity to hear from the north's leaders and thinkers across the public and private sector as they discuss solutions to some of the biggest issues we face in tackling the north-south divide including connectivity, net zero, innovation, education and skills.
"We're facing serious economic challenges and we need to make sure that the new Prime Minister's government and the opposition can share their commitments to making the North the solution, not let it remain a problem."
The Manchester event follows successful previous events in Leeds and in Sheffield, as well as a virtual event in 2020 during the pandemic.
James Mitchinson, editor of The Yorkshire Post, said: "The Great Northern Conference's fourth instalment could not come at a more pivotal time.
"With a new Prime Minister set to be installed in Number 10, it could not be more crucial for the North to make the case that Levelling Up has massive potential for the whole of the country.
"A truly empowered north, one that is connected and trained to the same degree as the South East, can be a huge boon for UK plc and deliver a society that sees opportunity offered to communities across the country.
"We will be making the case, strongly, that the time for slogans has come and gone and that now is time for meaningful policy delivery that fulfils the promise of the Northern Powerhouse."