The countdown to the 2022 Great Manchester Run is on and the thousands of people who are taking part are going through their final preparations.
The city will be turned into a sea of colour and humanity as thousands of trainers pound the streets for the mass-participation 10k and half marathon events.
An occasion like this always throws up plenty of memorable stories as people take on personal challenges or try to raise money or awareness of good causes close to their hearts.
Here four of the many people who will be on the start lines on Sunday 22 May explain what is motivating them to run.
Greater Manchester mum with brain tumour running to raise awareness
Tracy Andrews-Williams will be running the 10k race with her husband, Scott Williams, 51, and her two daughters Daniella, 33, and Ashleigh, 29, alongside other family members and work colleagues to raise awareness of brain tumours.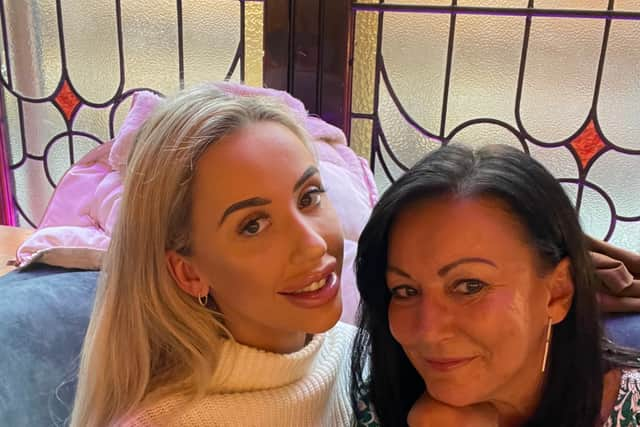 The 52-year-old, from Hale, was diagnosed with an inoperable, benign brain tumour which was pressing on her optic nerve and affecting her vision in January 2022.
She had daily radiotherapy which finished just one month before the race.
Tracy, who is a personal assistant at Siemen Energy, said: "I'd always had some issues with my right eye, including glaucoma, but my left eye was always my 'good eye'. Then one day my vision in it started to worsen.
"The eye hospital I'm under referred me for scans but I didn't think too much of it, I just thought it was my eyes playing up - brain tumour never crossed my mind.
"But when I got the results from the consultant I was completely shocked and googling it obviously didn't help."
Tracy was told that she had a Meningioma on her left optic nerve sheath and anterior clinoid and because of its position doing an operation on it could leave her completely blind.
It is hoped the radiotherapy will stop the growth of the tumour. She is running to raise awareness of brain tumours.
She said: "The Brain Tumour Charity has been excellent throughout the process, I've joined a support group through them which has been so helpful.
"When I first found out I felt so isolated but the group has helped me meet other people like me who really understand what it's like.
"They also have so much information that has helped me and my family, they even have an app called BRIAN which I can use to share my treatment and hospital appointments.
"Because it's been so useful, Daniella and Ashleigh said they wanted to run for them, so I decided I was going to do it too.
"Then the whole family got involved, my cousin Jane is running with us and my work colleagues too.
"I've done the Great Run before but this time it's going to be so different, I'll have just finished my treatment and I've been warned that the side effects can get worse once the treatment stops."
Grieving grandad supporting The Christie after losing his three-year-old grandson
Grandad Des Lowe, from Ashton-under-Lyne, is taking on the 10k for The Christie in memory of his grandson Freddie, who died from childhood cancer aged just three.
Freddie was diagnosed with Rhabdomyosarcoma, a rare type of cancer in the nasal area, in October 2020.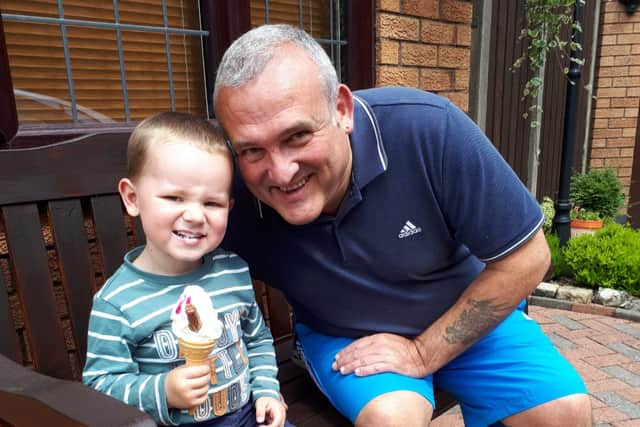 Freddie's diagnosis came following a short illness that appeared to start with a cold and sore throat. The toddler underwent nine months of treatment for the tumour at the back of his throat, which included chemotherapy and 28 sessions of proton beam therapy.
My grandson Freddie was typical of any other little boy of that age, cheeky, loveable, inquisitive and full of fun, energy and life," said 58-year-old Des.
"Freddie was brave and courageous throughout his illness and touched the hearts of so many people, I will miss him always and love him forever.
"Losing Freddie to cancer has been devastating, and whilst he is always in my heart and in my mind, each day is difficult. Cancer doesn't discriminate, it can affect any of us in our lifetime, but it was so cruel to lose Freddie at such a young age.
"He had such a cheeky smile. In many of our family photos, he would do a thumbs up gesture showing his cheeky mischievous manner.
"The care that Freddie got at The Christie was exceptional and my family is so grateful for everything they did for Freddie.
"Doing the Great Manchester Run for The Christie is the least I can do to help give something back to such a wonderful organisation that helps so many people with cancer."
Last year Des took on the Manchester Marathon with Freddie's dad Chris to support the specialist cancer hospital.
Man who survived a brain haemorrhage hopes to inspire others
Ismail Patel will take on the 10k course using a walking stick after being told he would never walk again.
In 2008 37-year-old Ismail,from Batley in Yorkshire, had a bleed on the brain and doctors found an abnormal tangle of blood vessels connecting arteries and veins.
Due to this, Ismail had weakness of his face and left arm, but doctors decided not to operate due to his age.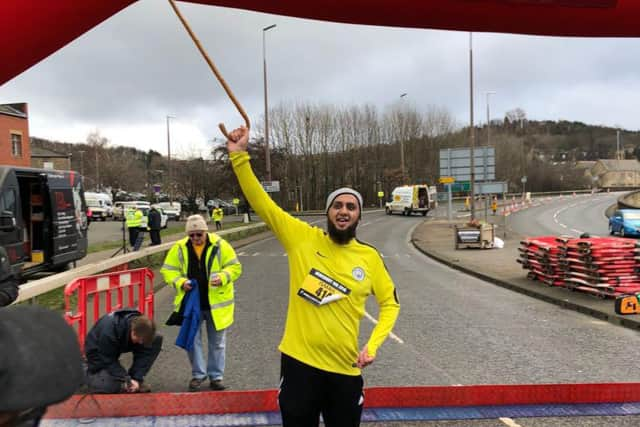 After three months Ismail returned to his everyday life but one year later he had a brain haemorrhage which left him in a coma for 18 days.
Ismail worked hard at his rehabilitation and managed to defy the odds and the initial gloomy predictions he was given when he first came out of the coma.
He said: "I miraculously woke up, but doctors broke the news to me that I would most likely be completely paralysed and never move again. I was determined to prove them wrong.
"I went from being bed-bound to using a wheelchair to walking with the aid of a stick in just six months. The next stages were getting to work, then to the gym which I achieved just eight months after leaving the hospital.
"Being disabled is a negative word, it can be traumatising but for me, I wanted to take it into a positive, and show people that you can do things even with a disability.
"I love showing people that you can do anything, and that disability doesn't have to stop you. My dream is to conquer the London Marathon one day when I'm stronger physically."
Ismail has already done five races with his walking stick this year and plans more across the UK.
He started doing 10ks in 2018 and in 2019 did 10 races to mark the 10th anniversary of being in the coma.
Nurse at The Christie running to support hospital's charity
Many runners will have causes that are close to their hearts but that is particularly the case for Danielle Carney.
The 38-year-old is raising money for The Christie's charity and she works at the specialist cancer hospital as an assistant practitioner in the haematology and transplant unit,
Danielle's mum Debbie Marchington was treated at The Christie for 10 years before she passed away from breast cancer 12 years ago and Danielle decided it was time to lace up her trainers and offer support as she has also seen two of her close colleagues treated in recent years.
She said: "A year ago, I couldn't run to save my life. I started with a Couch to 5K when I joined a local running club and I've steadily improved from there.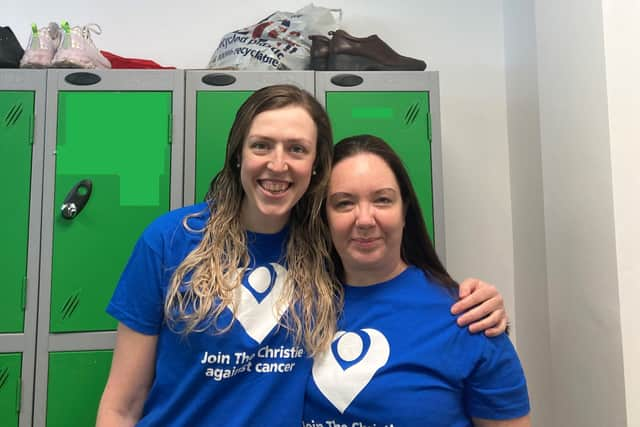 "This will be the biggest run I've done so far, but the challenge is nothing compared to what I see patients go through on a daily basis."
Danielle, who lives in Sale Moor and has a nine-year-old daughter, added: "The Christie is very important to me, not only personally, but professionally, and this is my way of saying thank you and doing my bit."
Danielle will be joined on the day by haematology nurse Alethea Braden, aged 29, who lives in Withington.
She said: "I work as a nurse in the haematology department and I want to help raise money for The Christie so it can continue to give great care and treatment to cancer patients."