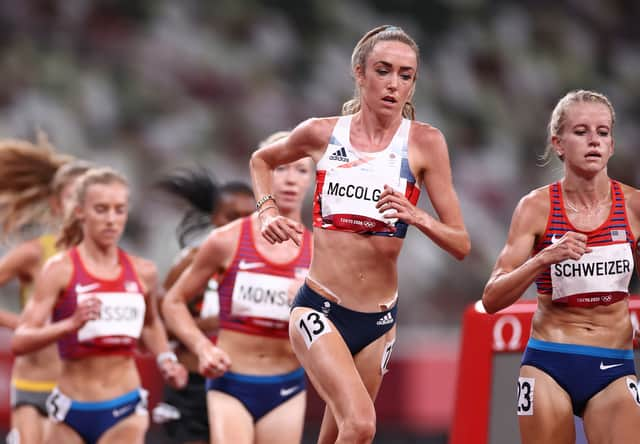 The Great Manchester runs are set to attract a number of leading athletes to the streets of the city centre this Sunday.
Here are some of the names and faces to look out for in the 10K this time around.
Women's elite athletes
Eilish McColgan clocked up an impressive debut at the Great North Run in Newcastle earlier this month - finishing second as the fastest ever female British debutant. Could she lead the pack in Manchester on Sunday?
Eilish, whose PB is 31:48, faces stiff homegrown competition from three fellow Team GB Olympians.
Amy-Eloise Markovc, the European 2021 3,000m champion and steeplechaser Aimee Pratt will both be running in the Manchester race for the first time. Jess Piasecki, a Team GB marathon runner, will also feature.
Others also to look out for include Meraf Bahta, former 5,000m champion and Sinead Diver, a previous top 10 finisher in the London Marathon.
Men's elite atletes
Plenty of competition here. Marc Scott will be hoping to add the Great Manchester Run champion title to his recent Great North Run win. He has a personal best of 28 minutes, 32 seconds.
Dutchman and Olympic silver medallist Abdi Nageeye will be hot on his heels though - his PB is a sharp 28:08.
Also look out for Brit Chris Thompson, a champion marathon runner whose PB is 28:02.
Is Sir Mo Farah running the Great Manchester Run?
Sir Mo has previously competed in the Manchester event but sadly not this time - he is still recovering from injury.
When do the elite races start?
Elite athletes in the half marathon start at 8.30am. For the 10K, elite women start at 11.15am and elite men at 11.30am.