Former GMP officer pens book telling stories of police bravery including Greater Manchester officers
The Copper's Lot, by former officer Rob Hindley, includes the story of a Greater Manchester policewoman murdered by Dale Cregan, and an undercover officer who took 40 drug dealers off the streets.
Watch more of our videos on Shots!
and live on Freeview channel 276
Visit Shots! now
A former Greater Manchester police officer whose career came to an end after he was severely injured while on duty has written a book telling stories of bravery in policing - including two of officers from the city-region.
Rob Hindley, who served in Greater Manchester Police (GMP) for 13 years and spent time working as a licensing officer, has penned The Copper's Lot which shares tales of courage by police officers and the prices they have paid in their work keeping the public safe.
They include the story of PC Fiona Bone, who was killed along with her colleague PC Nicola Hughes by murderer Dale Cregan in a crime which shocked the region, and an undercover officer who collected evidence to convict dozens of drug dealers.
Rob himself knows the toll policing can take as he was medically retired following an incident in which he was dragged behind a car in north Manchester, sustaining physical and mental injuries. He hopes the book will help to highlight what some officers go through and the sacrifices they make at a time when the police are often in the headlines for the wrong reasons.
Who are the Greater Manchester officers featured in The Copper's Lot?
There are two Greater Manchester stories in The Copper's Lot. The first is that of PC Fiona Bone, who was 32 when she and her colleague PC Nicola Hughes were sent to a report of a burglary at an address in Mottram in Tameside. Inside the house was notorious gangland figure Dale Cregan, who had made the 999 call to lure the officers into a trap and whom he then killed using guns and a grenade.
Working with her father, Rob has shared tragic details about a case which shocked Greater Manchester while also concentrating on the person rather than her job.
He said: "It was hard writing her story but I think it needed to be told. I had a series of meetings with her father and we told the story of her life and who she was, why she joined the police, her motivation and the things she loved. These people are human beings, not just police officers in uniform.
"A lot of people don't realise how that affected a lot of people in GMP. We were all aware that Cregan was hunting cops and we were all anxious. When it happened there was this terrible shock. There are parts of it people just don't know.
"On that morning Nicola was supposed to work with another officer and they had swapped so Nicola could discuss Fiona's impending wedding. They wanted to work together. The lad who swapped with Nicola was the first person on scene and ultimately it just broke him.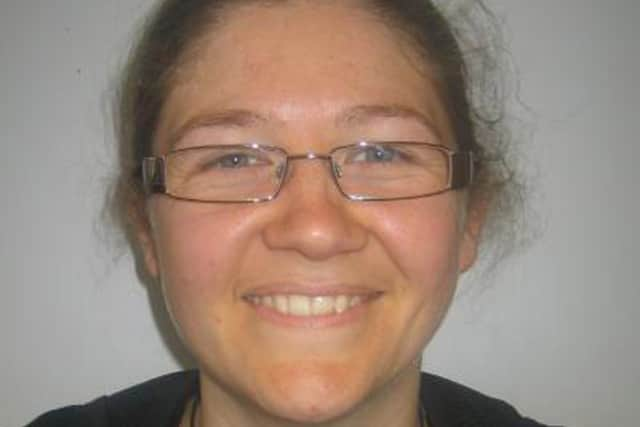 "The other GMP story involves an officer working undercover who in the book is called David. He was working buying drugs, starting out in licenced premises and ultimately ending up out on the streets of Manchester. He was very successful, about 40 drug dealers were eventually caught, prosecuted and convicted on his evidence.
"His life changed dramatically a few years later when he came back from a night shift and was at home when he heard noises. He looked out and saw a burglar in his neighbour's garden. Concerned for her safety he jumped the fence and saw the back door open.
"The guy rushed down the stairs towards him and there was a fight on the floor. David was quite a small man and realised he couldn't win the fight so he tries to pull the guy's hoodie over his head in the hope that if he left the scene there would at least be DNA for forensics.
"David gets out and closes the door and waits for the police to arrive, and when they do they realise his shorts are covered in blood. The offender had a screwdriver and he's basically used it across David's back a number of times.
"David ends up suffering quite bad post-traumatic stress disorder (PTSD) and from being a really proactive officer he ends up working with the officer safety unit within GMP, essentially teaching self-defence, the use of batons and that type of thing. Ultimately he was retired with ill health, so he essentially lost his career because he put himself out there while off duty to protect somebody else."
What happened to Rob Hindley?
Rob, who also spent three years with the Metropolitan Police in London during his career, knows some of the difficulties with mental and physical health struggles some of the officers in his book go through himself as his career with the police was also brought to an end through injuries sustained while at work.
Rob worked for GMP between 2006 and 2019 as a licensing, response and neighbourhood officer but the incident which would have a massive impact on his life happened in 2015.
He said: "In Stockport we had some issued with violence and as a licensing officer you interact in various ways with venues. We worked with the councils and the people who licence security staff and tackled issues with unlicenced doormen working at various premises. We removed a few doormen who were controlling some of the drugs going into some of the premises.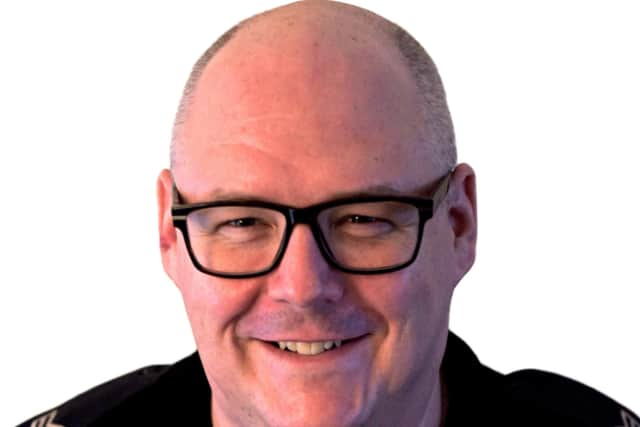 "In 2015 I was working in north Manchester and we had a police cordon with a van blocking a street. This guy considered himself a freeman of the land so he thought he didn't have to listen to us because he only obeyed common law. He mounted the pavement and drove around the police van towards the accident scene.
"I was at the other end blocking the road and he drives up to where I am. I stop him and my intention is to arrest him for dangerous driving when I notice he has three kids in the back seats. That limits my options so I tell him to get out and he won't. I go to open the door but with my hand on the handle he accelerates away, mounting the pavement to go round my police van. Unfortunately I fell and got dragged along. Ultimately it caused the end of a career I absolutely loved and which was my lifelong dream."
Rob has now had 12 surgeries to deal with the injuries he sustained in that incident, which also left him battling PTSD. He was forced into medical retirement from the police in 2019.
Why did Rob write the book?
The origins of The Copper's Lot lay in Rob's recovery period when he became curious how many officers had been medically retired. He put together a survey for the police community and was astonished to receive more than 800 responses from police wanting to tell their stories.
Rob wants to raise awareness through the book of just how many officers are forced to leave their jobs through ill health and of the hundreds of serving officers who have taken their own lives. Rob now contributes to supporting police wellbeing himself as a trustee of peer support charity Call4Backup which provides services such as counselling and is receiving 10% of the proceeds from the book.
He also said he wanted to share stories of heroism and selflessness by officers at a time when there have been many negative stories about the cultures of police forces and the behaviour of those serving, particularly around issues such as sexual misconduct and offences.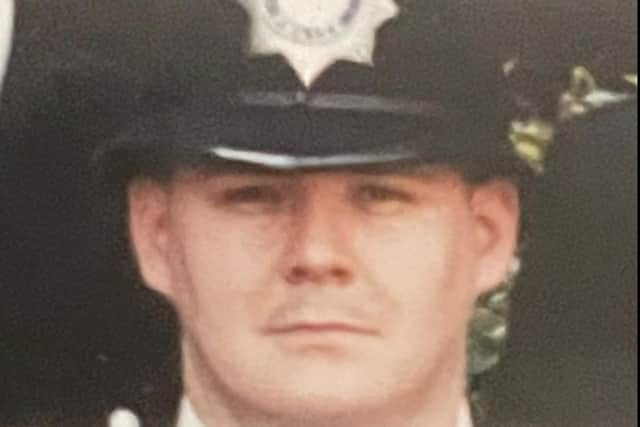 He said: "I would really like people to understand the reality of what policing is. There's a tendency to concentrate on what police officers have done wrong and there are officers who have done things that are awful, but there are also many decent men and women in the police who are also husbands, brothers, sisters, aunties, uncles, coaches, school governors.
"They put themselves out there and without being too hyperbolic stand between good and evil. That can have severe consequences and unless we start getting some support from government and the public the situation is going to get worse."
The Copper's Lot is available now from online bookstores and more information can be found at Rob Hindley's website.