Fewer than half of complaints from the public alleging sexual misconduct by Greater Manchester police officers or staff were formally investigated last year, exclusive figures show.
Figures from the Independent Office for Police Conduct (IOPC) obtained by NationalWorld showed that of the 13 allegations from the public of sexual misconduct closed in the year ending March 2022, just six (46%) were progressed to the formal probe stage where officers can face losing their job or being prosecuted through the criminal justice system.
The IOPC says it would expect police forces to be formally investigating the majority of serious allegations, while organisations campaigning to tackle violence against women and girls says there is a clear lack of meaningful consequences for police officers nationwide. However, GMP said all complaints of sexual misconduct which were closed without an investigation had been "fully reviewed" and it has a robust process in place for dealing such allegations against officers and staff.
What does the data show for Greater Manchester Police?
The data team at NationalWorld used a Freedom of Information request to find out what happened to complaints from the public alleging sexual misconduct by police officers or staff. The figures covered complaints which were closed in 2021-22 and included allegations in four categories: sexual assault, sexual harassment, abuse of power for a sexual purpose and other sexual conduct.
In the year ending March 2022 13 allegations from the public of sexual misconduct by Greater Manchester Police (GMP) personnel were closed. This includes both complaints which GMP handled themselves and those which were passed on to the IOPC.
In total seven cases were closed without progressing to a formal investigation. Two cases, one alleging a sexual assault and one claiming other sexual conduct, were dealt with informally. A further five, two involving sexual assault, two alleging abuse of power for a sexual purpose and one claiming sexual harassment, were formally recorded but closed without an investigation.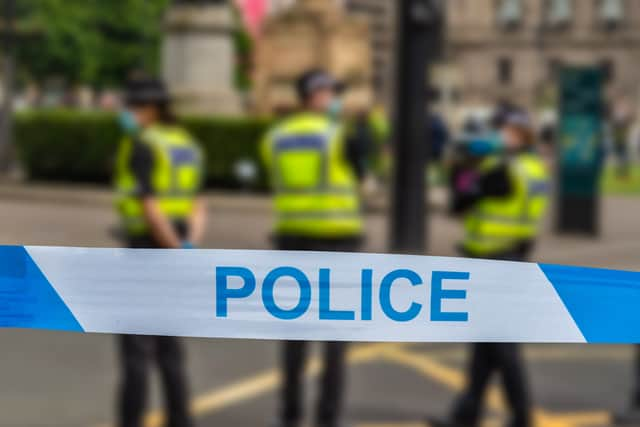 All six of the cases which were formally investigated involved allegations of sexual assault by GMP personnel.
The proportion of allegations sent for formal investigation varied considerably. Hampshire Police received seven such complaints and did not progress a single one to formal investigation, while nine forces formally investigated all of the cases alleged against their officers. It should be noted that the numbers of allegations for these forces were fairly small, with none of those nine receiving more than three complaints.
The data which the IOPC holds on misconduct allegations against the police only covers complaints made by members of the public. There are other ways misconduct claims can be lodged, including fellow officers alerting their superiors to suspicions about their colleagues and proceedings deriving from actions in the civil courts.
How does the process for alleging misconduct against police officers work?
The public makes tens of thousands of complaints against police officers each year, with the nature of the alleged wrongdoing ranging from the use of force to discriminatory behaviour to the driving of police cars. All complaints must be logged by police forces. Most of these complaints will be handled internally by the professional standards department but serious matters should be referred on to the IOPC.
With each complaint, the force has to decide firstly whether or not it is serious enough to be formally recorded, using criteria set out in the law.
Ways for complaints to be resolved informally include the police offering an explanation or apology or the force deciding to take no further action. Complainants who are not happy with this can ask to move to a formal process. Of the cases resolved in 2021-22, 11% of sexual misconduct allegations involving forces in England and Wales were dealt with informally.
Beyond informal resolution cases are formally recorded, and a decision is then made whether or not to proceed to a full investigation. Nearly half (47%) of formally recorded allegations of sexual misconduct were not investigated in 2021-22 - a total of 113 claims. These can be resolved in similar ways to the cases which are finalised informally, such as apologies, explanations or decisions to take no further actions.
Investigations can end in the officer or staff member going through misconduct proceedings, which can result in them losing their job, or facing criminal prosecution.
What has Greater Manchester Police said about the IOPC data?
GMP says it has robust processes in place to ensure that appropriate outcomes are reached when allegations of sexual misconduct are made against its officers.
GMP's head of professional standards, Chief Superintendent Mike Allen, said: "Greater Manchester Police expects the highest standards of professional behavior from those entrusted with fighting crime, keeping people safe and caring for victims.
"All complaints made to GMP against police officers or members of police staff are initially assessed before being progressed as per the Police Complaints and Misconduct Regulations and the Independent Office for Police Conduct's Statutory Guidance.
"With reference to this data provided by the IOPC, I can reassure members of the public that 100% of complaints were fully reviewed. Those which were not 'fully investigated' had been found, at review, not to constitute misconduct or criminality. Only one outcome was appealed but this was not upheld following an independent review."
What else has been said about the IOPC national data?
The IOPC said that when police forces are handling allegations themselves rather than passing them on for investigation, it would expect most of what it termed serious claims to receive full, formal investigation. It also said it conducts checks to see how forces are handling complaints.
A spokesperson for the organisation said: "Recent legislative reforms have had the expected impact of increasing the number of complaints made to police forces. Because of the changes in complaints legislation and new recording guidance, our annual complaints statistics are presently termed experimental.
"Our annual complaints statistics are based on information provided to us by individual police forces. The statutory guidance does allow police forces to handle complaints in a range of ways and outside of investigation in certain circumstances, including those that may be repeated, spurious, or vexatious. However, we would expect the majority of serious allegations made to be subject to investigations.
""As part of our work on the theme of Violence against Women and Girls, which includes sexual misconduct, we are examining what matters forces refer to ensure they make us aware of all appropriate cases. For those cases handled by forces themselves, we will be dip sampling cases to check whether forces are dealing with these allegations appropriately, in line with the legislation, and with appropriate levels of victim care."
Organisations working to tackle violence against women and girls said the figures raised concerns.
Andrea Simin, director of the End Violence Against Women Coalition, said the "lack of meaningful consequences for police officers is clear" and called for transparency and accountability over how forces are dealing with officers and staff accused of violence against women, "given the amount of evidence that has come to light about internal cultures of misogyny within policing". She also questioned whether informal resolution was ever appropriate for allegations of a sexual nature.
She said: "The data also shows a huge amount of inconsistency across forces, underlining the need for strong leadership in efforts to transform how the police respond to perpetrators within their ranks and the cultures of misogyny that enable them.
"What's particularly concerning is that a significant number of incidents aren't dealt with as formal complaints. We are talking about complaints pertaining to sexual conduct, for these to be dismissed or handled outside of a formal complaints process is surely inappropriate, and questions must be asked about why such incidents and reports are not being treated more seriously.
"We're also concerned that forces dealing with complaints informally or closing complaints without an investigation means the officers or staff subject to the complaints cannot then face disciplinary proceedings or criminal prosecution."