Fix My Watch: how a Greater Manchester family business is keeping the age-old skill of watch repairing alive
A new generation of apprentices is learning skills which go back hundreds of years at this business in Leigh.
Watch more of our videos on Shots! 
and live on Freeview channel 276
Visit Shots! now
A family business in Greater Manchester is training people in the centuries-old skills of watch repairing.
Fix My Watch, which is based in Leigh, takes on at least one apprentice each year and instructs them in the exacting and painstaking craft of taking apart and mending mechanical watches.
The firm says it offers a much more accessible way in to the industry than some of the other courses that are out there, with people from across the country having moved to Leigh or the surrounding areas to begin their new career.
Fix My Watch also says that despite the march of digital technology it still has a sizeable group of loyal customers who treasure their mechanical timepieces and trust the company to keep them in tip-top shape.
How did Fix My Watch start?
The company was founded by Paul Nesbit, the father of Simon Nesbit who is today its operations director.
Born in Salford, Paul was one of four brothers who finished school at 15 and was left without a trade he wanted to pursue.
His father told him that in that case he would be joining him working on the market, something Paul was desperate to avoid.
And it was a chance meeting at a barber's salon that would decide his path. While getting a haircut one day Paul fell into conversation with another man at the barber's who told him that if he wanted to learn how to fix watches he would take him on as an apprentice.
He completed his apprenticeship and got his certificate as a watchmaker and then worked for a couple of companies in the industry before deciding to strike out in business on his own.
He founded Fix My Watch in his back bedroom but moved the company to Leigh just over 20 years ago, where it now has a 30-strong staff which includes 14 watch repairers.
How does Fix My Watch train new watch repairers?
Fix My Watch adds at least one apprentice to its staff every year and provides them with an intensive, hands-on introduction to how to repair mechanical watches.
It's a gruelling process too, with Simon saying it can take up to five years before they are ready to work independently on watches made by the most expensive brands such as Rolex and Breitling.
He also admits the process is not for everyone - something he has experienced personally.
Simon said: "To be a watch repairer you have to really understand how a watch works and what all the parts are. You are going to strip a watch down to its component parts and there are hundreds of them. You've got to be able to clean them, fix them and then put it all back together in the right place.
"It's a 3D jigsaw puzzle with no instructions where all the parts are completely different.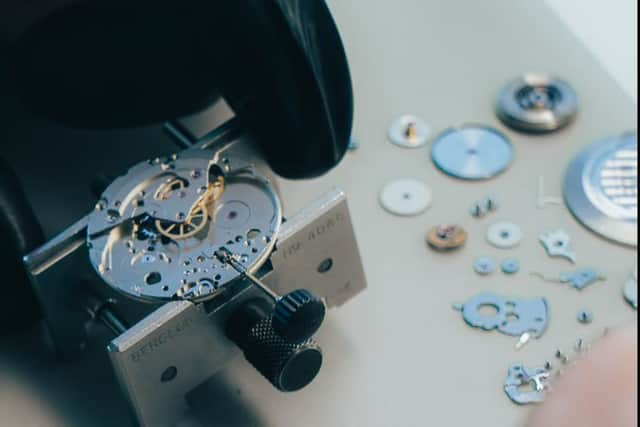 "Within the first six months of taking someone on knowing absolutely nothing we can get them doing what we would call the absolute basics of watch repairing: replacing batteries, replacing glass, swapping movements, taking hands out.
"When you get into mechanical watches and stripping them down that takes a little bit longer. Our course is about five years.
"We advance people to the next stage if we see they really get it. Some people have a knack for it, some people will never get it, unfortunately.
"I was one of those people. I was brought in by my dad when I wasn't at school and when I was about 16 I think he realised it wasn't for me. I just didn't get it.
"People can be training for up to five years before we really trust they know what they are doing with the high-end watches, but within a year or 18 months you can get to a good standard."
Simon says Fix My Watch does not like to take on more than two apprentices a year as it can't give any more starters than that the time and attention needed to master the delicate and painstaking skills.
An accessible route into the industry
Simon says Fix My Watch's courses, even if they last several years, can offer a much more accessible way into the trade than some of the other watch-making schools out there.
He said: "There are dedicated schools out there but the main one in the UK only has about 10 places each year. It can also cost the same as a uni degree.
"You've got to be very lucky to get into this industry. It tends to be passed down almost through the generations. A lot of my friends in the industry were taught by their fathers or grandparents.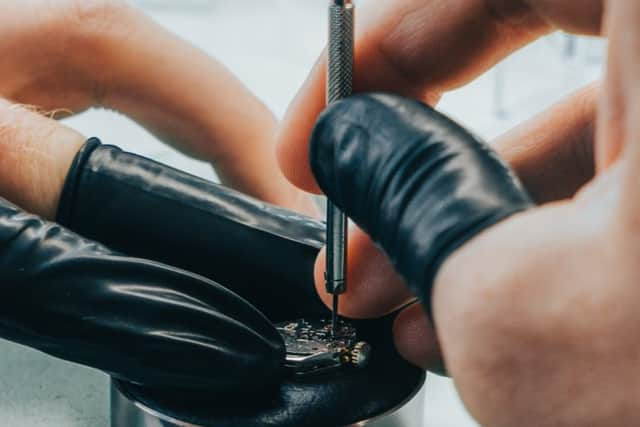 "It's the type of industry you wouldn't get into if you didn't know someone who was in it."
That means that some people have been able to achieve long-held dreams of having a job as a watch repairer while coming from a whole variety of backgrounds.
One recent apprentice to join the team in Leigh is Andy, a former North Sea fisherman from Scotland who fell in love with the trade aged 21 when visiting his grandfather who was a watchmaker in America.
However, it is only now that he has been able to get accepted onto a course, with his previous applications to learn the trade ending in rejection and disappointment.
A love of keeping traditions alive
Watch making and repairing is a very old skill indeed. with the first mechanical watches appearing in Europe in the early modern period around the 1500s and 1600s. Simon suggested that one reason for their popularity and growth was that they could be used at sea, where pendulum clocks did not work due to the motion of sailing ships.
He said Fix My Watch's team loves the idea of keeping these skills and the timepieces themselves going, and this is reflected by how much the watches that come in for repair are treasured by their owners.
He said: "Mechanical watches should really be redundant because we've got quartz watches that keep much more accurate time, but people still read books when we have Kindles and read newspapers rather than go on Facebook.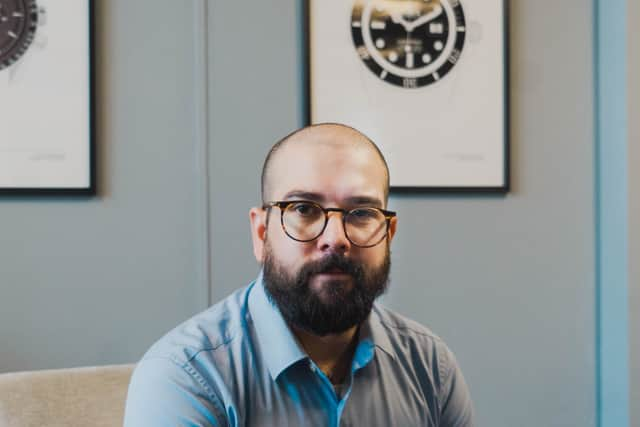 "These things are still kept alive because it's not just about the purpose of them, it's about how they make people feel.
"It's great to know that we're training new people in this skill, keeping it going.
"There's a real passion for mechanical watches, maybe people like the artistry of them, or the prestige of them.
"I've got my father's watch which was passed down to me and is from the late Sixties. In another 60 years' time our iPhones and digital watches and devices won't still be going, but I can guarantee my dad's watch will still be going."