When firefighters Andy Ball and Ryan Jones set out to run this year's Manchester Marathon wearing their uniforms, they hoped to raise at least £1,000 for Dementia UK and Alzheimer's Research.
However, when a video clip of Andy battling to get to the end of the course while lugging 15kg breathing apparatus was shared on Twitter by a passer-by, it went viral - amassing over 700,000 views this week.
And with it followed a boost in donations. The Greater Manchester Fire & Rescue Service colleagues have so far amassed over £42,000 in donations and counting - with one generous anonymous donor handing over £2,500.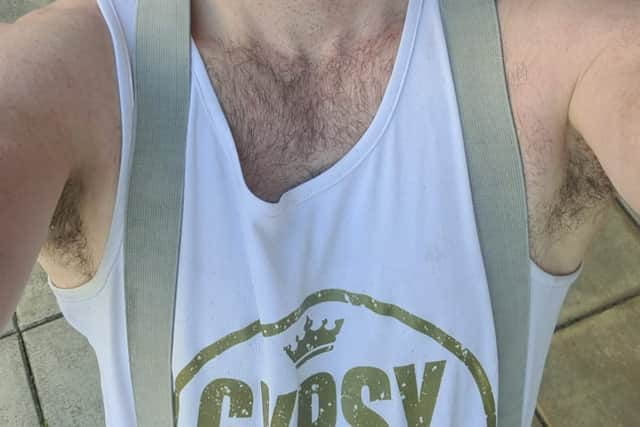 Andy said today he and Ryan were overwhelmed by the donations to good causes close to their hearts - and he has thanked the passer-by who filmed him running in the dark and highlighted what they were doing.
He said: "It is a staggering amount and really overwhelming.
"We would have been made up with £1,000 but hopefully the charity will do some fantastic work with the money.
"I got a message to the man (who made the video) and his family and he says his little boy now runs to school and pretending to be a firefighter - he'll never get there if he goes at my speed!"
As for future events, Andy is not quite sure yet if he will attempt Manchester Marathon 2022 in April, having run the last three in succession. But he thanked marathon staff and volunteers who helped keep him going over the last few miles at last Sunday's event.