Edward Kopec: family of man who died of lung cancer seek his former colleagues at Manchester brakes factory
The grieving family of Failsworth man Edward Kopec, who was known as Eddie to colleagues, wants to speak to his fellow former employees at a Manchester factory.
Watch more of our videos on Shots! 
and live on Freeview channel 276
Visit Shots! now
The grieving family of a Greater Manchester man who died after being diagnosed with a deadly lung cancer are keen to speak to his former colleagues at a Manchester factory as they believe he may have been exposed to asbestos there.
An inquest found Edward Kopec, from Failsworth, died at the age of 71 because of mesothelioma and this was due to industrial disease.
Mr Kopec, who was known as Eddie to his colleagues, worked at vehicle brake manufacturers Don International in Manchester and it is thought he may have been exposed to asbestos there.
The family has sought legal help and is bringing an industrial disease compensation claim, but is keen to speak to anyone who remembers the use of asbestos at the factory during the time Mr Kopec worked there.
Where did Edward Kopec work and what did the inquest into his death find?
Edward Kopec, from Failsworth in Oldham, worked for Don International Ltd at the vehicle brake manufacturer's factory in Harpurhey in Manchester in the mid-1980s.
His job at the factory which was previously the Small and Parkes factory in the Hendham Vale area, was to test brake and friction linings. At the time these products still contained asbestos as the harmful substance was not banned in the UK until 2000 and before that was used extensively throughout manufacturing and construction for its fireproof and insulating properties.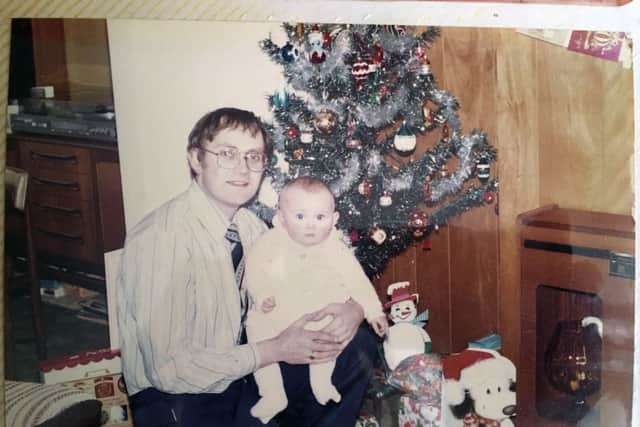 Mr Kopec, who was known as Eddie to fellow factory workers, died aged 71 on August 23 2020 just three months after being diagnosed with mesothelioma, a lung cancer linked to exposure to airborne asbestos fibres. He had been admitted to Fairfield General Hospital in Bury on June 2 2020 with fatigue, weakness, and breathlessness, with scans and tests revealing that he had cancer.
An inquest by a coroner in Manchester in 2021 ruled that Mr Kopec had died of mesothelioma due to industrial disease.
Mr Kopec's family is now looking to bring an industrial disease compensation claim with the help of the National Asbestos Helpline and Alderstone Solicitors. To do this, though, they need to speak to other workers at the firm, which was also known as Mintex Don and was later acquired by Cape Asbestos, in the 1980s.
What has been said about the search for Mr Kopec's former work colleagues?
Helen Bradley, a specialist asbestos disease solicitor with Alderstone Solicitors in Manchester, said: "Mesothelioma can take up to 50 years to develop and after such a long time it can be difficult to gain the evidence needed to prove where and when exposure to asbestos dust occurred, which is why we need the help of Eddie's former colleagues at Don International Ltd or Mintex Don in Manchester.
"Do you remember Eddie Kopec? Can you remember working alongside Eddie? Are you aware of anyone who worked for Don International Ltd? In particular we are seeking details from anyone who may be able to give information in respect of the job of Technical Assistant in the Research Department in the Manchester plant. Can you talk about the presence of asbestos? What were the working conditions like? Your details will remain confidential."
Anyone who has memories of working in the vehicle brake manufacturing plant for Don International Ltd during the 1980s can call Ms Bradley at Alderstone Solicitors on 0161 238 5637 or 07981 882 972. Alternatively, people can email [email protected]. Details will remain confidential.