A DJ who went from being the victim of a stabbing as a teenager to spinning the decks in some of Manchester's glitziest and most glamorous nightclubs in just a few short years has spoken of how he is hoping to help other young people follow in his footsteps.
Callan Kinsella, who spins the decks under the name DJCK, founded InSync Creatives to create opportunities for young people wanting to get into the arts and culture. Callan has enjoyed an extraordinary rise to fame, starting out DJing at bars and restaurants around Wilmslow and Alderley Edge and now playing at some of the city's biggest clubs with Manchester United and Manchester City football stars among the A-list clientele.
He is now hoping to help other young people from across Greater Manchester achieve their dreams too. Some of those he has helped have spoken about how they feared they would be completely unable to break into the creative industry and follow their passions.
Why did Callan set up InSync Creatives?
Callan said he wanted to set up InSync Creatives because he felt young people interested in sport had access to far more support and opportunities than those who wanted to develop their skills in areas such as photography, design or music.
He also wants to help steer people with the skills to go far in their chosen field who are currently juggling their talent with full-time work towards the kind of paying jobs that are out there. He said: "I'm trying to create opportunities for the youth to stay away from the streets. There are always things for sporty kids, whether it's boxing or football or rugby, but there's never really much for the creative kids that are out there.
"I want to make it normal for the younger generation to express their creativity, whether that's DJing, photography, videography, playing the saxophone. I want to do something for the kids who can be thought of as a bit strange.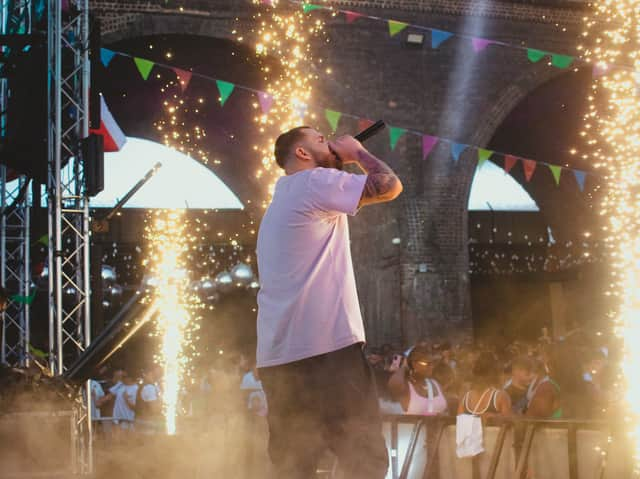 "It also gives them opportunities to earn money through their skills as well as being able to showcase what they can do. A two to three-hour set on one night can earn someone the same amount they'd earn in a week working on a building site.
"As a young person in this industry certain people don't take you seriously. It might be the way you are perceived or the way you put yourself across. Image plays a massive part in the creative industries. I'm covered in tattoos and a lot of people will judge me for it. People need to get away from their mindsets and realise that young people can do things and are talented."
Callan has a network of venues including clubs, pubs, restaurants and hotels across Greater Manchester and Cheshire where he is able to give young artists their first opportunities in the industry through InSync Creatives. In the run-up to the events he works extensively with them, going through playlists and suggesting other styles of music they might want to incorporate when they get up on the decks. InSync also ensures its young creatives are fully clued up on working as a self-employed professional and know how to do important tasks like filling out their tax returns.
InSync Creatives was launched officially in August but Callan has been offering mentorship to young people wanting to use their creative skills for several years now.
What have people who are involved with InSync Creatives said about it?
A number of talented young people being supported by InSync have spoken about how much it has helped them.
Roman Floyd, from Manchester, developed an interest in DJing during the Covid-19 pandemic lockdowns as a friend of his spun the decks. He got in touch with InSync Creatives after another DJ who was already involved, Elliot Bushell, suggested making contact.
The 18-year-old now combines DJing with a job as an executive recruitment consultant and has already enjoyed some prominent gigs on the turntables at a very early stage in his career.
Roman said: "InSync has provided me a huge amount of income at such a young age, earning thousands of pounds a month from DJing on top of my daily job has allowed me to not worry about money at and start saving at such a young age.
"Highlights are possibly DJing in town in huge venues in front of lots of influencers and huge crowds. I'm only 18 so any opportunity I can get DJing in town, whether that be a club or bar, is a bonus."
Elliot, 20, also spoke about his experiences with InSync Creatives. He immediately decided he wanted the life of a DJ when he was going to clubs aged around 18 but with Covid-19 hitting his route to his dream job wasn't entirely straightforward.
He said: "When I first started out as a DJ I didn't think I would make a full-time living out of it as Covid was at its worst and I didn't see clubs opening any time soon. A lot of people laughed and mocked me for trying to DJ.
"At school I passed my maths and English but I shone in areas such as sport and practical subjects. I went to college to do electrical installation and when Covid happened the college shut down for a while. I never went back because I knew it wasn't what I wanted to do for life, I didn't see myself lasting.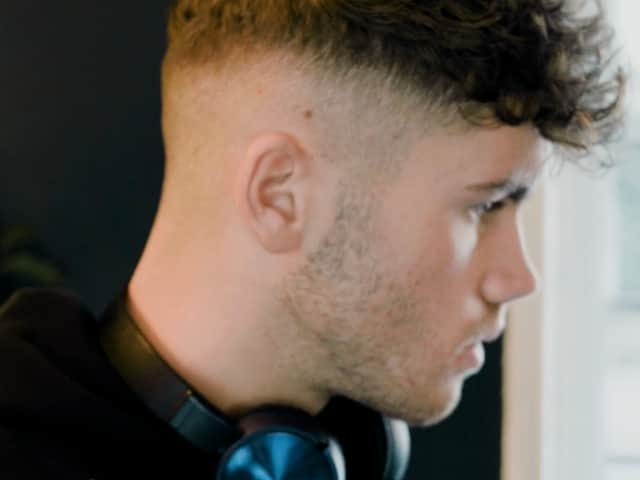 "When I started to get somewhere with my DJing at the level where I was good enough to start going to bars and clubs I wanted to find who was doing well in Manchester and came across Callan. I just started messaging one day, he posted a story about opportunities for up and coming DJs and I jumped straight at it and went from there.
"I now have a residency at one venue which regularly has Cheshire housewives, England footballers and reality TV stars in. This is huge for me and my career."
For Elise Wilkinson, who first became interested in DJing after her stepdad who spun the decks in nightclubs introduced her to it, InSync has got her further into the industry than she initially believed possible.
She said: "When I was younger I'd never have thought that you could earn a living off doing something as creative as DJing, or if you did you were just super lucky to get an opportunity. In most cases, without knowing some one within the industry it's pretty hard to get your foot in the door.
"Insync has done so much for me since my first set. It's really helped grow my confidence behind the decks and made me realise this doesn't have to just be something I do at home in my free time, it's something I can be proud of and make a name for myself doing something I love."
Elise said the highlight of her time with InSync Creatives was getting to do a New Year's Eve set just a few months after she started working with Callan.
It's not just DJs who need a helping hand into their chosen industry, though. Zoa Jared decided he wanted to do something more creative during lockdown and is now being supported by InSync Creatives towards working in photography and design.
He said: "I first got involved in the creative industry when the lockdown came into effect. Due to the restrictions my previous role as an event manager was on hold with no clear direction and university wasn't enjoyable with the work-from-home format. I lost the passion I had to study the course I was doing at the time, which was computer network security and forensics. I decided to explore art as it's something I've always been interested in.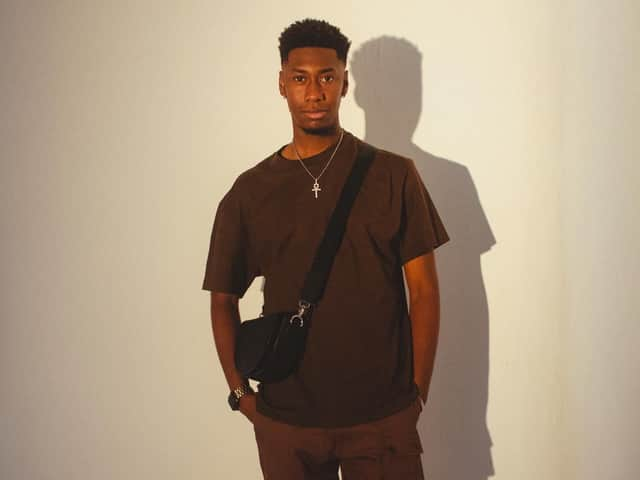 "Graphics was never something I thought I'd be able to make a living out of when I was younger as things like art were never perceived to be a proper career path and it's not something anyone around me had explored or done before. But after dropping out of uni I wanted to make a path doing something I could stay passionate about.
"InSync has given my work more exposure and allowed me explore other creative areas like photography. I'm also working as part of a team of other creatives that I can bounce off for inspiration.
"So far the highlight of my creative career has been working on various festivals and having the opportunity to shoot and create for high-end clientele."