Dad claims failed ADHD service drove him to brink of suicide after repeatedly prescribing the wrong medication
A Greater Manchester dad says a service drove him to the brink of suicide after constantly making mistakes with his ADHD medication.
Watch more of our videos on Shots! 
and live on Freeview channel 276
Visit Shots! now
A loving Greater Manchester dad claims he was pushed to the brink of suicide after a failed ADHD service repeatedly made mistakes with his medication.
The 34-year-old – whom we are only naming as Andy – suffered what he describes as a 'massive breakdown' as a result of the continual errors, leaving him with 'horrible scarring' from the self-harm he was driven to.
A survivor of childhood sexual abuse, he was diagnosed with ADHD – attention deficit hyperactivity disorder – as a child, but later 'fell through the cracks' in the care system and was left to cope with his condition best he could as an adult.
However, he was referred to Heywood-based LANCuk after moving to Whitworth, near Rochdale, in 2018, which confirmed he had ADHD and began prescribing him medication. However, Andy says that was where things went wrong for him.
What happened to Andy at LANCuk?
Andy began taking Medikinet after finding two other drugs – Elvanse and Medikinet XL – 'didn't agree' with him. While this was effective, Andy says they would 'constantly' send him prescription Medikinet XL, not send him enough tablets, or not send the prescription at all.
He says the problem went on for two years, ultimately leading to him suffering a 'massive breakdown' around Christmas 2020, when he was sent the wrong prescription.
"In the end it caused me that much stress and that much angst I had a breakdown and it ruined my life," said Andy. "It absolutely ruined my life."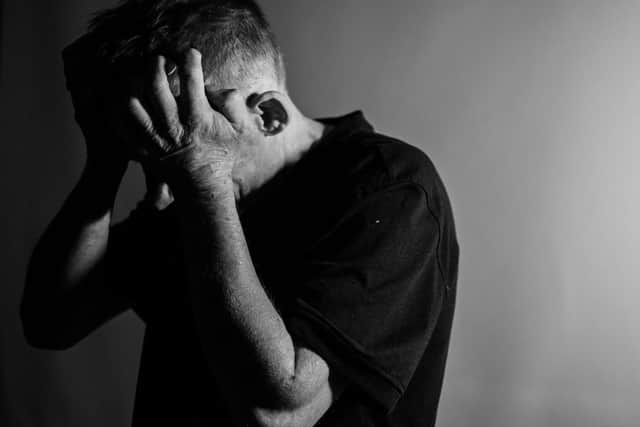 Andy, who also suffers from borderline personality disorder (BPD) due to the abuse he suffered as a child, gives a harrowing description of the torment he was then plunged into – including self harming to 'slow my head down'.
"My wife was having to sit up at night to make sure I was okay, because I was having nightmares about the abuse I suffered as a kid, and because my brain was going at 1,000 miles per hour," he said.
"I was having this all day, every day. It left me not being able to be a dad to my kids, not able to be a husband and, as I said, it did result in a really serious breakdown that has left me with some quite horrible scars on my body."
What happened to Andy during his breakdown?
Andy says during the breakdown he was phoning LANCuk every afternoon 'and begging them to get me right'. "I was phoning them two weeks before the script arrived, reminding them of the drugs I was on and how much I needed," he said.
"They told me thousands and thousands of times 'we are sorry this has happened, it won't happen again' and it never stopped."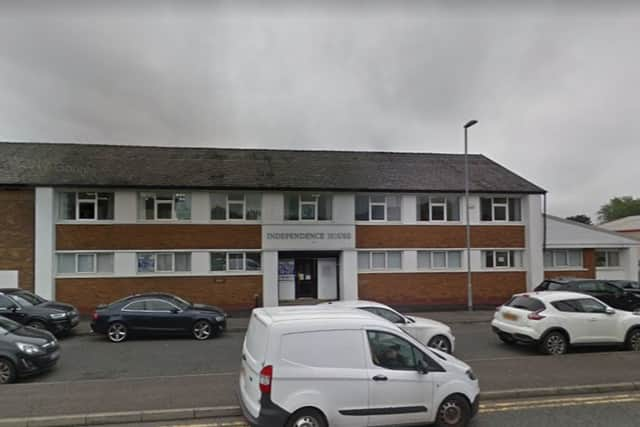 He says his family suffered as much as he did during his breakdown.
"When you have ADHD your brain runs at one thousand miles per hour. It's like your brain is a pinball in a pinball machine," he said. "It's on the go non-stop, it left me that tired and worn out.
"And with having the flashbacks to my abuse as well, it left me quite depressed – instead of being the playful, active, joking-about dad that I am now – and the caring, romantic husband. I couldn't be those things."
What is Andy doing about his ordeal and what did LANCuk say?
Andy eventually began legal action against LANCuk – and at this point was discharged on the grounds he should not have been referred to the provider in the first place as he lived outside its catchment area. However, he is continuing to pursue a claim of medical negligence against the company.
Andy says he is now recovered from his breakdown, with his ADHD medication being prescribed directly via his GP. He is also receiving help for BPD from a community mental health team.
LANCuk did not respond to a request for comment. The Heywood service has now closed since being rated Inadequate by the Care Quality Commission.
Samaritans are here to help and offer a listening service 24 hours a day. You can get in touch with them by calling 116 123 for free.