Why female veterans in Salford are struggling to pay their bills and what help is out there for them
Research has shown that female ex-military personnel are particularly vulnerable as prices soar - but in Manchester they are helping to support each other through a difficult financial time.
Watch more of our videos on Shots!
and live on Freeview channel 276
Visit Shots! now
Female veterans in Greater Manchester are supporting each other through the cost of living crisis - and are urging other women who were previously in the armed forces to seek help with their spiralling bills.
Female veterans charity the WRAC Association has shared stories from its Salford branch about how its members are helping ex-personnel deal with "heating or eating" dilemmas.
Research has shown that older people who formerly served on the front line are at high risk of being plunged into fuel poverty.
The WRAC Association says it is vital they get in touch and seek assistance before their circumstances worsen further.
The Salford female veterans helping with the cost of living crisis
She says the WRAC Association's benevolent fund is a vital lifeline for ex-personnel but many still are not aware of it or do not get in touch.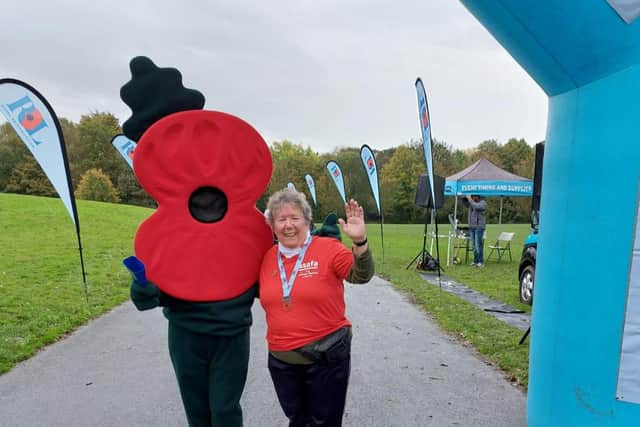 She said: "The Benevolent Fund is invaluable. There are so many sitting at home right now, especially with the cost of living going up, who are struggling to manage, because they don't know, or they forget what support is available."
Denise had a troubled childhood and a difficult relationship with her parents and said joining the Army at 19 was the best thing she ever did.
She loved sport, playing in the interservices teams, and recalled her time serving with great fondness.
She did have some difficulties coming to terms with her sexuality as being gay was outlawed in the army at the time, but she accepted it in her 50s and is now married to her wife Carolyn.
However, she found the transition back to civilian life after the armed forces very difficult and joined the Territorial Army (TA) and travelled around the UK as well as serving in Gibraltar and Germany.
She joined her local branch of the WRAC while experiencing some personal difficulties and has spent the last couple of years seeing directly what benevolent funds can do for veterans.
Another former military women helping others is Glinys Horton from Prestwich, who joined the WRAC on 19 January 1968 and served for nine years until 1977.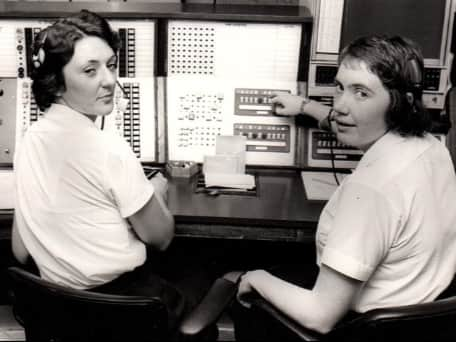 She worked with missiles in Anglesey before being promoted to a full corporal. Her time at that rank coincided with the army going through the three day week of power cuts and shortages.
She then spent time in the Outer Hebrides before her final army posting involved testing heavy weaponry.
She became a volunteer caseworker at SSAFA in Salford after retiring in 2011.
What does the benevolent fund help with?
The benevolent fund distributes grants to former servicewomen in need of monetary help.
Requests can include things like house repairs and adaptations, electric wheelchairs, stairlifts, funeral expenses through to debt help, food vouchers, respite breaks and care home fee top-ups.
Women only need to have service for one day or more in the British Army to be eligible to apply for benefits.
How bad is the financial situation facing female veterans?
A 2014 survey by the British Legion found thatone in five ex-service personnel had turned the heating down or off, despite it being too cold.
The WRAC Association fears this proportion is likely to rise exponentially following the energy cap price increase on 1 April.
The charity also says female veterans in particular are struggling, with a report of its own in 2018 finding women over 60 at high risk of falling into poverty.
Women who served before 1992 are particularly vulnerable because until then, getting married or pregnant forced them to leave the army, cutting short pensions contributions.
Retired colonel Isabel McCord, chair of the ATS & WRAC Benevolent Funds Committee, said: "Many former servicewomen were impacted by last October's 12% rise in the energy price cap, but this year is far worse.
"Most affected are on low incomes, state benefits and pensions. This means they are facing the double jeopardy of 'heat or eat'.
"If a former ATS or WRAC servicewoman is facing difficulties with rising costs, the WRAC Association Benevolent Fund may be able to help. We have several types of recurring grants to help make ends meet.
"The fund can help with priority debts, but we urgently ask these women to seek assistance before such a need arises, so we can help relieve their stress fast."
Further information is available by ringing 0800 731 4880 or 0808 802 8080 or emailing [email protected]