Cladding scandal: Manchester Cladiators appeal to Michael Gove to meet them at Conservative Party Conference
Protestors upset over dangerous cladding on Manchester homes have organised an awareness event, with speakers from MP Lucy Powell to TV presenter George Clarke - close to the Conservative party conference.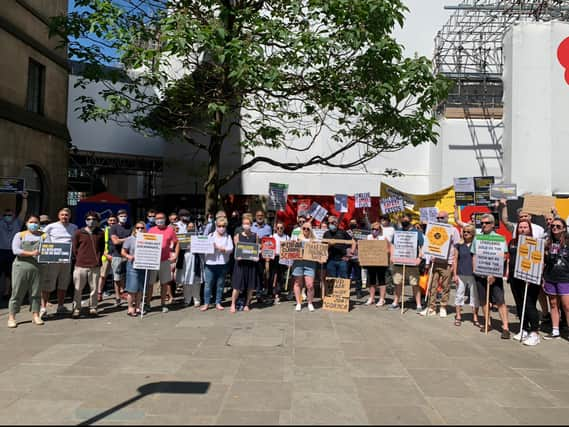 The Manchester Cladiators will take to the streets for a large public event this weekend to coincide with the opening of the Conservative Party Conference in the city.
The group, which represents high and medium-rise buildings residents affected by the cladding and building safety scandals, is hosting a hustings-type event on Sunday (3 October).
A number of speakers will address the event and the organisers are hoping that new housing minister Michael Gove will make an appearance.
Why is the protest being held?
The Manchester Cladiators have held a number of high-profile protest events including a march to Salford Quays in recent months.
The group said it had been thinking about doing something to coincide with the Conservative Party arriving in Manchester for its annual conference for some time.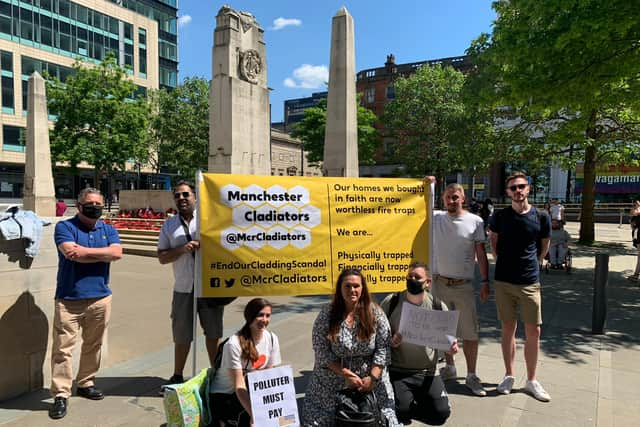 Manchester Cladiators co-founder Giles Grover said: "We've had our eye on the Conservatives coming to Manchester for a few months.
"There has been a lot going on, both locally and nationally, and we wanted to keep the momentum going.
"It's too good an opportunity not to do something.
"Initially it was going to be more protest-based but we're trying to do something a little different having guest speakers."
What will happen on the day?
The Cladiators and their supporters will gather in St Peter's Square next to Manchester Central Library on Sunday between 11.30am and 1.30pm.
In a nod to the politician event taking place a short distance away, the event has been named the Cladiators Party Conference (CPC).
The theme of it is 'people before politics' and it will begin with the Bishop of Manchester David Walker speaking about the human side of the issue.
Greater Manchester Mayor Andy Burnham, who previously addressed the Salford Quays rally, will also be addressing the event.
Manchester Central MP Lucy Powell is scheduled to speak and two residents affected by the scandals, Georgie Hulme who runs an action group for disabled leaseholders and new mum Anastasia Frost, will also address the conference.
Architect and TV presenter George Clarke is also set to speak at the hustings-style event.
Mr Grover said: "We can talk about what the Conservatives or Labour have done but this is about putting people before politics. We just want a solution."
Will new housing minister Michael Gove turn up?
The Manchester Cladiators have sent an invitation to the conference to the newly-appointed minister for the housing portfolio, Michael Gove.
Mr Grover said the group wants to have a constructive working relationship with Mr Gove and to move forward on the issue after lobbying his predecessor in cabinet Robert Jenrick.
He said: "We understand Mr Gove has met backbench Conservative MPs who have spoken out in favour of leaseholders and that he wants to meet leaseholders quite soon.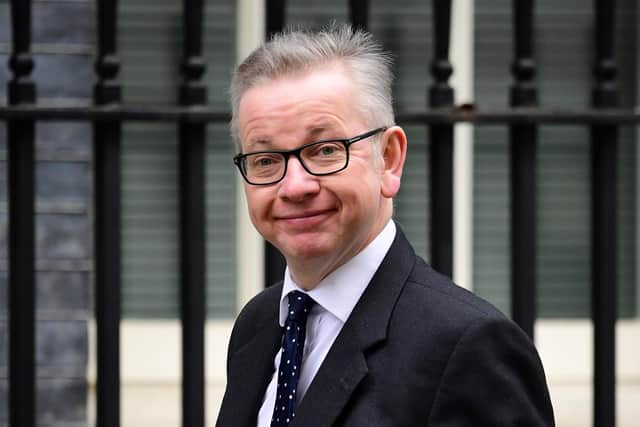 "It would be useful and important for him to show his face, especially in Manchester given how many buildings affected are here.
"We will be disappointed if he doesn't turn up.
"We're willing to work with him and we've got to be open-minded, given that what Government has done so far isn't working.
"We've got the lived experience of doing this every year and what we have suggested or advised hasn't been done until months later. We want an open and constructive relationship."
What are the cladding and building safety scandals?
Manchester Cladiators represents thousands of leaseholders across the city-region who live in high or medium-rise buildings which have dangerous cladding on them or suffer from other fire safety issues.
They say many residents are effectively trapped and unable to sell their flats because of these issues and are adamant that people should not be paying for remediation work when the crisis was caused by years of lax regulation of construction.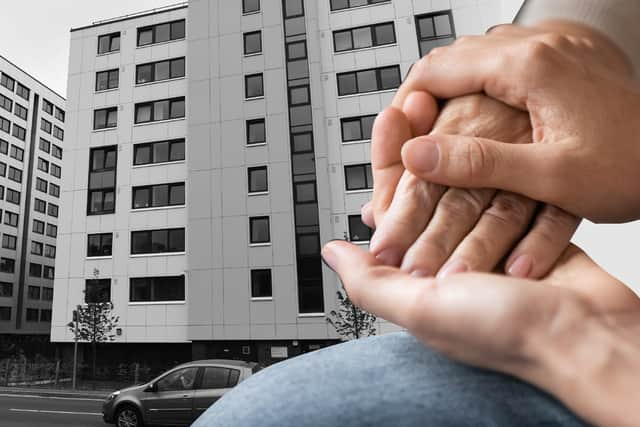 The Cladiators are in dispute with the Government over people living in buildings between 11 and 18 metres high, saying they should not be treated differently from people in high-rise blocks of more than 18 metres.
It is not clear how many buildings which are affected are in Greater Manchester but the Government's Building Safety Fund has received 200 applications from Manchester and Salford.