'Changing gender saved my life' says Greater Manchester prison officer
The former squaddie says he was worried about the reaction in the prison where he works - but said he has been bowled over by the support.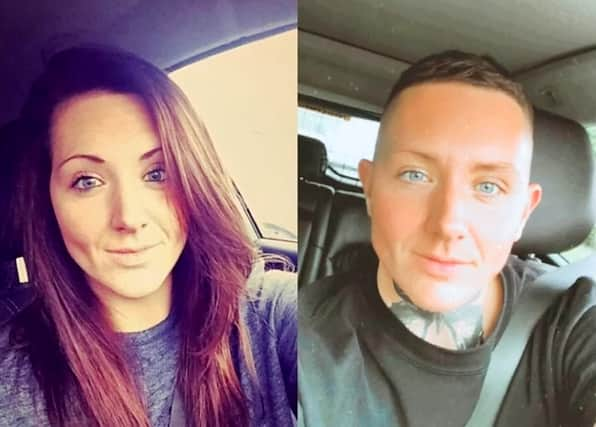 A transgender prison officer says returning to work was 'scarier than getting a plane to Iraq' - but the reaction from colleagues and inmates 'saved his life'.
Jaxon Feeley, who was born as Jessica, came out to his family and friends last year but feared returning to work after beginning his transition.
He took time off work last October and returned three months later as Jaxon.
Ex-squaddie Jaxon, 28, said returning to work was a scarier prospect than being on a plane flying to Iraq.
However, he said the reaction from colleagues and inmates at HMP Hindley near Wigan, was so good it 'saved his life'.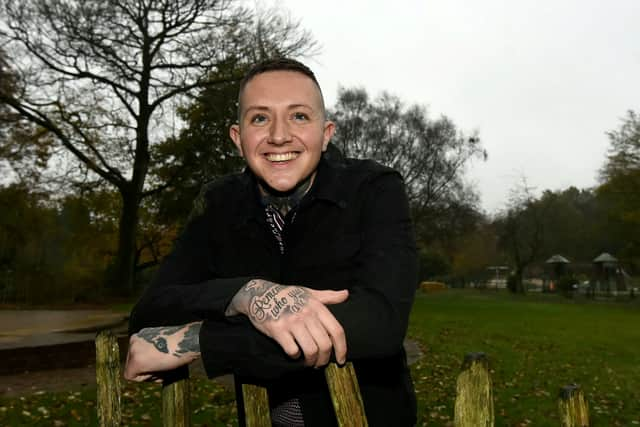 Jaxon, of Wigan, said: "Going back is the most terrifying thing I have ever done but the best decision I've made.
"I felt that I had just got rid of Jess' identity, losing everything I loved about her, and I didn't know who Jax was. I was in this middle bit of being this nothing person.
"I needed to go back to remind myself who I was, and see if I could still be the same person, same officer, same relationships.
"After being Jess for four years and then going back as Jaxon was, and still is, the scariest thing I have ever experienced, but it saved my life.
"Although it is the most difficult place to transition, I'm so happy I'm doing it."
'The signs were there from a young age'
Jaxon began questioning his identity in recent years, but admits it's something he's felt since childhood.
He said he was left suicidal after grappling with his identity for so long, but said a 'weight was lifted off' his shoulders when he came out to his parents last October.
He added: "From being a child the signs were there. I used to do little prayers in my head telling myself that I loved being a girl and hoping everything would be okay.
"It hit me over the last two years and I just started to deteriorate. I was stunted as Jess, I didn't want any future or to achieve anything as her.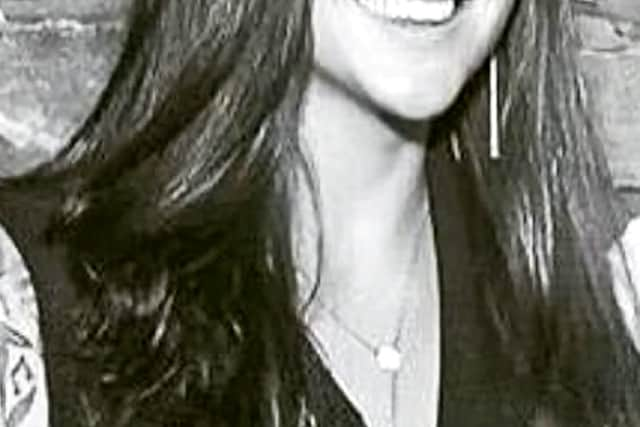 "I would hold up a front all day at work and be a different person by the time I got home, exhausted and miserable, but now it's just natural happiness.
"It has been a big shock to my family and a lot to take in for them, because they've had a daughter for 28 years, bringing that person into the world and choosing that name.
"It's a hard thing to adapt to but I hope they can see I'm happier than I've ever been and can see a future now.
"I've tried to be my most understanding for them because you don't realise you have to grieve a person even though they are not dead.
"I feel a lot of guilt for making a decision that would cause so much pain but if I had stayed as Jess they wouldn't have had a child anymore."
Worries about return to work
It was returning to work that worried Jaxon most - and the reaction from his colleagues and prisoners that he works with.
But since returning, he said fellow officers have become his biggest supporters and an inmate even told him he'd broke down in tears after reading his blog.
Jaxon added: "Before making the decision to publicly come out as transgender, some of my best friends within the prison service were the people I was most terrified of telling.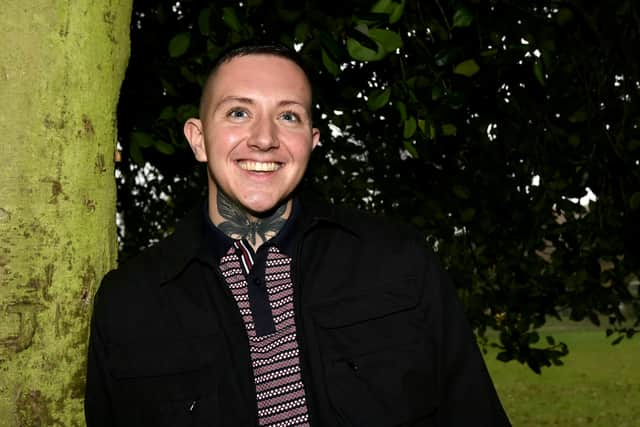 "It turns out that seeing me go through this massive life change and the effects it had on my mental health, the people I was most afraid of telling, have become my biggest champions.
"Our friendships have only become stronger and more genuine than ever before.
"I was ready to take my own life, so every decision I have made in the last year has been 'do this or I die.' I have to do what scares me or I won't be here.
"I certainly didn't think I would be able to go back to the prison service, you have to put that mask on and can't be bothered by anything because it is a hostile environment.
"I thought I'd have to pick my career or pick my life, but after three months of being away from everyone I realised I needed that support system around me, and the friends I had in there would do anything for me."
Jaxon, who works with complex prisoners, said he decided to be open about his experience with the inmates and hoped to change perceptions.
He said a prisoner, who had been inside for more than 14 years, told him: "I have so much respect for you, I'm right behind you and I know that I am going to be so much better around my nieces and nephews when I get out because of you."
Jaxon added: "As scary as it is to be vulnerable in front of prisoners, the positives that can come out of it outweigh any sort of negatives I'll have to deal with.
"It's bigger than me, I feel like I've got a duty to be visible.
"If I hadn't seen people in the media that made me feel like my life was worth it then I would've given up because it's terrifying."