Box of Tricks: Manchester theatre company on a decade of encouraging and supporting new plays and writers
As Box of Tricks' latest show Too Much World at Once by Wirral writer Billie Collins prepares to open at Manchester arts hub HOME, we spoke to the company's co-director Adam Quayle about a decade of supporting new work on the North West theatre scene.
Watch more of our videos on Shots! 
and live on Freeview channel 276
Visit Shots! now
The world of theatre can be a challenging place for new writers looking to get original work from the script to the stage - and for the last decade in Manchester that's what Box of Tricks has been trying to do.
The theatre company, based in Cheetham Hill, is dedicated to staging new work and getting new artistic voices heard on the boards, something which has become more difficult in the last couple of years as the cultural sector has reeled from the fall-out from the Covid-19 pandemic.
As its latest production, Too Much World at Once by Wirral writer Billie Collins, prepares to be staged at well-known Manchester culture hub HOME, ManchesterWorld spoke to Box of Tricks' joint artistic director Adam Quayle about why it is so important to keep putting original new work in front of audiences and helping talented up-and-coming playwrights break down the barriers to success.
How did Box of Tricks start and move to Manchester?
Adam co-founded Box of Tricks with his fellow joint artistic director Hannah Tyrrell-Pinder in London in 2005. However, in 2012 they made the decision to move the company north to Manchester, which was something of a homecoming for Adam as he was born and brought up in Altrincham before heading to the capital city to forge his career in the arts.
That means the company has now racked up just over a decade of work in Manchester helping to get new playwrights' work performed on the city's stages.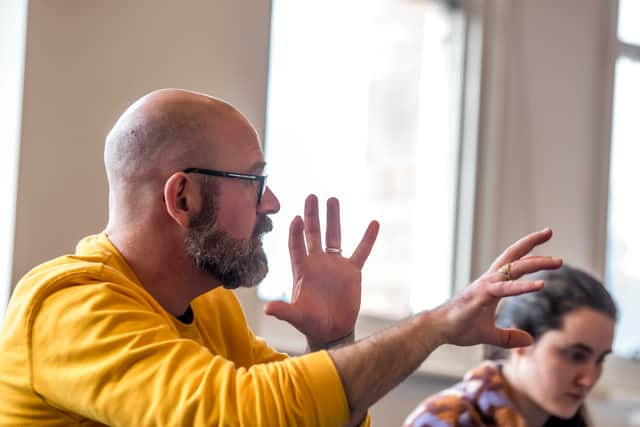 Adam said: "It would have been hard for us to progress the company further in London. Running a small company there is hard and we would have needed a big cash injection. Both personally and professionally we had always entertained leaving London and it got to the point where we felt it was the right time.
"We started doing touring work taking stuff beyond the M25 and we found that really rewarding. Being from Manchester originally it was always high on the list of places we could move to, and it felt like a good time for it with the BBC moving up here and HOME on the horizon and about to be built.
"It was the best thing we did and we haven't looked back."
Why is Box of Tricks so dedicated to producing and promoting new theatre work?
Adam spoke about the importance both of ensuring that new theatrical works continue to be written and audiences have the opportunities to see them and of breaking down some of the barriers that new writing talent faces to be successful in the world of drama.
He said: "New plays are the lifeblood of theatre. Without them we are poorer. We want to commission playwrights to tell the stories they want to tell, whatever takes their interest.
"It's really hard for writers to break into theatre or TV, the barriers are huge. It's hard to make ends meet if you want to forge a career as a playwright these days. One of our responsibilities is to offer pathways into TV and screenwriting. It's a way of keeping writing alive.
"Money and class plays a huge parts in our industry. Those from more privileged backgrounds have advantages. We try to level the playing field. The way the industry moves forward is by sharing that this is a career that everyone can pursue.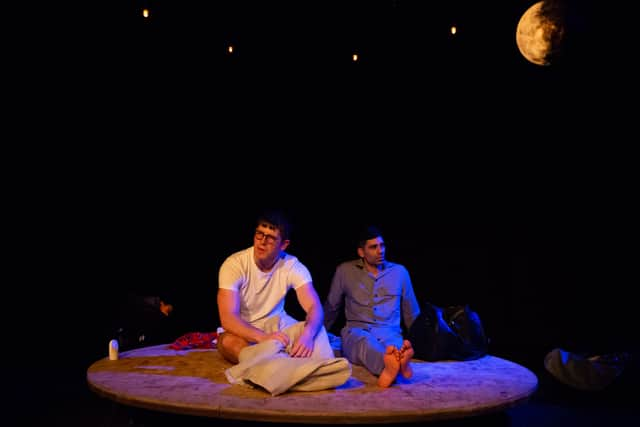 "What we're interested in is a playwright's voice. We want to help writers to tell the stories they want to tell, on any subject matter that takes their interest. What excites me is building those relationships taking things from the seed of an idea to development through to sharing it on stage with an audience."
Things that Box of Tricks have done to support new writers including a screenplay award where two winning writers were given £10,000 each to create a new play and a screenplay inspired by it, New Tricks which commissions new works and its PlayBox programme for early-career North West writers which supports them for around a year.
During the pandemic Adam and Hannah recognised that writing can be a very lonely pursuit (especially at a time when theatres had gone dark and public venues shut) and set up the PlayMakers Network where writers could attend workshops and masterclasses and a peer-support scheme pairing writers to help each other over a period of six months. That was such a success that Box of Tricks has now run four cycles of it, supporting almost 50 writers.
How has Manchester's theatre scene fared over the past decade?
Adam says that in some ways the decade Box of Tricks has worked in Manchester has been divided into a number of chapters - including an exciting period with the growth of a vibrant independent theatre scene focused on smaller venues and then a much more challenging period due to the novel coronavirus and its impact on the arts.
He said: "When we first moved up here there wasn't a burgeoning fringe scene, but now we've got 53two, Hope Mill Theatre. When I first graduated I felt I couldn't do anything other than go to London, there wasn't that theatre community in the city, but now people are staying in Manchester, forming communities, making work. It feels like an exciting scene.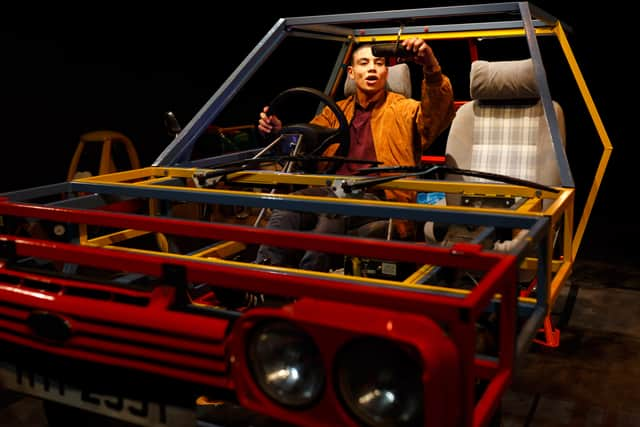 "Since 2020 the pandemic has hit theatre really hard. We are now starting to see audiences coming back and it feels exciting for work being made but it's going to take a while to build things up. It's a really tough time for new writing. Theatres are less likely to take risks at the moment. New things are unknown and theatres don't know how they are going to sell, whereas titles people know are easier to sell. There are few commissions and few opportunities.
"However, we are feeling more optimistic now. We feel we can see the light at the end of the tunnel."
Box of Tricks' new show and two other highlights of its time in Manchester
The latest new work Box of Tricks is bringing to the stage at HOME is Too Much World At Once, created by Wirral artist Billie Collins which is set against the backdrop of the climate crisis and explores growing up queer in northern England. The play, with its themes of environmental damage, LGBTQ+ life and family, is something the company has been involved with for some time as Billie was supported through both PlayBox and New Tricks through a process of readings in 2020 and further development work on it at a theatre in Scarborough in 2021.
The premiere of the full stage work takes place at the Manchester culture hub located between Deansgate and Oxford Road train stations between 3 March and 11 March. Tickets are available now through the HOME website.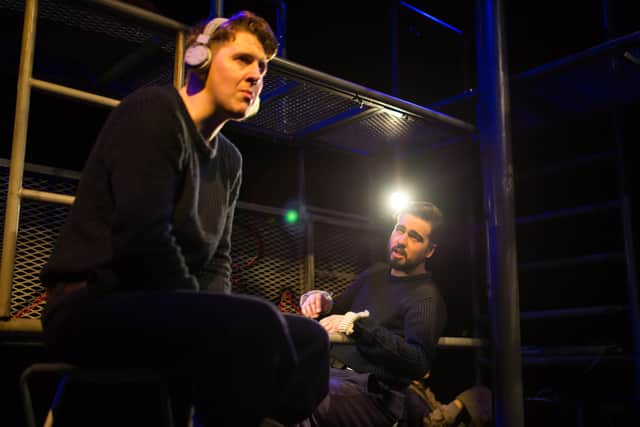 Asked for highlights of Box of Tricks' first decade and a bit in Manchester, Billie's new work is one of three Adam cites. The others he chooses are SparkPlug by David Judge, a one-man show about race and family based around his relationship with his white father which was broadcast on Sky Arts, and Lizzie Nunnery's epic play Narvik set in World War Two about a love affair between a Liverpool man in the Royal Navy and a Norwegian woman which won a UK Theatre Award.
Adam said: "We've had some incredible ones, but every new play feels like a huge achievement."