Ambitious masterplan for Middleton town centre officially adopted – but there could still be some big changes
The proposals for Middleton town centre include a public square and the regeneration of brownfield sites, but there are concerns about road layout changes.
Watch more of our videos on Shots! 
and live on Freeview channel 276
Visit Shots! now
A masterplan that will underpin the transformation of Middleton town centre has been officially adopted – but it could still see some big changes.
The ambitious strategy which aims to make it a 'beautiful and exciting place' was voted through at a sometimes-fiery township committee meeting at Middleton Arena.
Key proposals include the creation of a public square with cafe seating, improved walking and cycling links and the regeneration of brownfield sites such as historic Warwick Mill.
Town hall bosses said a public consultation produced a largely favourable response – with respondents particularly enthusiastic about pedestrianising parts of Market Place and showcasing the town's heritage.
But residents raised serious concerns over proposals to change the road layout – including pedestrianising Market Place and diverting traffic along Old Hall Street – fearing it could lead to 'gridlock', worsen parking problems and hit existing businesses.
There were also worries it could create 'two town centres' – with the area around Market Place and the arena competing with Middleton Gardens.
What was said about the Middleton town centre masterplan at the meeting?
Despite some heated exchanges the principle of a masterplan to drive the town forward was unanimously agreed by Labour and Middleton Independents Party (MIP) councillors.
Rochdale Council leader Neil Emmott said the blueprint was not 'set in stone' and the views expressed on the evening should form part of the consultation.
The West Middleton councillor noted that concerns over proposals to reroute traffic from Market Place along Old Hall Street had been raised a number of times.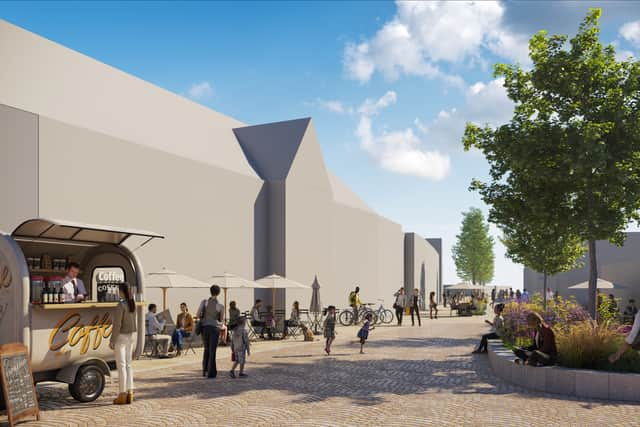 "I think one of the things that have come out from this, the main issue people seem to be concerned about is traffic flow through the town centre," he told the meeting. "I think we could certainly go back to the drawing board and have a look at that again."
However, he felt everyone could agree on the need for a masterplan to guide how the town centre will develop in future. "I think there's nobody in this room who is against the idea we need to improve Middleton town centre, I think we've got absolute consensus on that across the board," he said.
"I think we can agree in principle that we need a masterplan for Middleton town centre – but that masterplan can be changed, can be tweaked with and can be completely changed to whatever people want."
Peter Williams also promised residents that there would be 'much more consultation' with the public over any change to the road layout, as more detailed plans are worked up.
However, MIP councillors made it clear they would be pushing for significant changes in the authority's approach. Coun Bernard Wynne claimed changes to Long Street – including a segregated cycle route and defined parking bays and increased crossing points – would gridlock the town.
He argued the plan did not 'make economic or commercial sense' and would 'drive people away' from Middleton.
"This is not a viable plan, it does not work for the town," he said. "You are making an area disjointed. Market Place does need improving without doubt, the town does need a masterplan. But you're creating two town centres instead of improving the centre we have got."