Adnan Ali: ex-GMP officer guilty of sexually assaulting cadets and misconduct in public office
Former police officer Adnan Ali has been found guilty of 20 offences at Liverpool Crown Court and has been sacked from GMP and barred from policing.
Watch more of our videos on Shots! 
and live on Freeview channel 276
Visit Shots! now
A former police officer has been found guilty of a string of sexual offences involving young people on a cadet scheme.
A jury at Liverpool Crown Court found former Greater Manchester Police (GMP) employee Adnan Ali had committed five counts of sexual assault and 15 counts of misconduct in a public office. The offences happened between 2015 and 2018 and involved young men and women enrolled on the force's official cadets scheme.
GMP has now revealed that Ali, 36, has already been sacked from his job in the force and barred from ever returning to policing. The misconduct panel was held behind closed doors due to the ongoing criminal proceedings against him.
What did Adnan Ali do?
The court heard that Ali was arrested and suspended in October 2018 after the force received a complaint that he had been behaving inappropriately towards a teenage boy.
Upon his arrest, electronic devices were seized and, during the investigation that followed, officers uncovered thousands of messages and identified additional victims. Their evidence proved crucial in the Crown Prosecution Service (CPS) deciding to charge Ali and put him in the dock in 2021.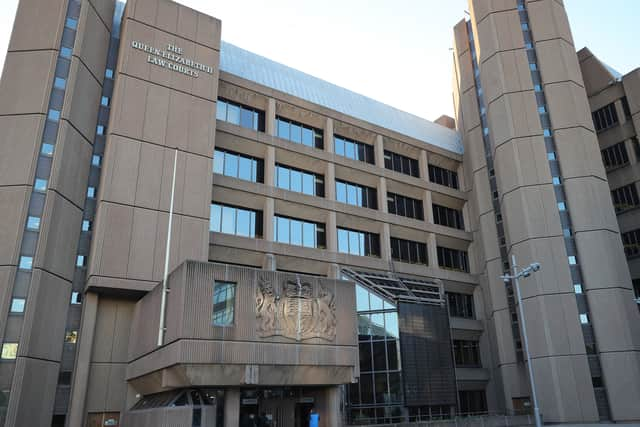 Ali, who was based in Trafford, previously ran the Trafford Volunteer Police Cadets scheme and following his arrest the matter was passed to the Independent Office for Police Conduct (IOPC). The body decided an investigation should be run by GMP's major incident team supported by the Professional Standards Branch, under the IOPC's independent direction and control.
The IOPC found Ali had used his position as a cadet leader to exploit a number of young men and women enrolled on the scheme. Sexualised messages were found on PC Ali's mobile phone, and a number of those who came forward reported being sexually assaulted.
The court heard he sent inappropriate messages, including an image of his penis, to some of the young people he was trusted to look after. Others reported that he inappropriately touched or kissed them. Ali will now be sentenced on 23 June.
The IOPC investigation also found serious failings in the way GMP was running its cadets scheme. There were serious issues with how the force supervised cadet leaders, training was inconsistent and there was a lack of safeguarding knowledge.
What has GMP done about Adnan Ali?
Following the jury's guilty verdicts on Monday (24 April), GMP has now revealed that Ali has also been sacked from the force and placed on the barred list to prevent him returning to policing in the future.
GMP says the chief constable said gross misconduct was proven in April 2022 and resulted in Ali's firing, but the hearing had to be held in private and the outcome can only now be revealed so criminal proceedings against him were not prejudiced.
GMP says the force will also be making representations to the deputy mayor that Ali should be ordered to forfeit his pension.
The force has also had to make a number of changes to its cadets scheme following the IOPC's damning findings. These include changes to the vetting process, more training for cadet leaders, a ban on social media contact between leaders and cadets and the introduction of formal arrangements for senior leadership to have greater supervision of cadet groups.
What has the force said about Adnan Ali being found guilty?
GMP Assistant Chief Constable Colin McFarlane said: "Whilst Ali is responsible for committing these crimes, no one should be subjected to crime or misconduct during their contact with police officers and staff, like these young people were – for that, and in acknowledgement that Ali could have been better supervised and managed, we are sorry.
"My thanks go to the victims and witnesses who bravely supported the prosecution which secured today's verdict. Though trials are a fundamental part of the criminal justice system, the impact they can have on those involved and with whom cases resonate is not underestimated. We will ensure they are supported for as long as they need.
"Alongside the criminal and misconduct investigations, this case initiated a full review of GMP's Volunteer Police Cadet Scheme. With national oversight, improvements have been and are continuing to be implemented to ensure cadet leaders are the role models they are expected to be and that they do not pose a risk to anyone."
Head of GMP's Professional Standards Branch, Chief Superintendent Mike Allen, said: "Today's verdict will do nothing to ease the public's concerns about police misconduct. However, Ali represents the very worst and the minority in policing - he is among a very small percentage who discredit the police service and undermine trust and confidence in it.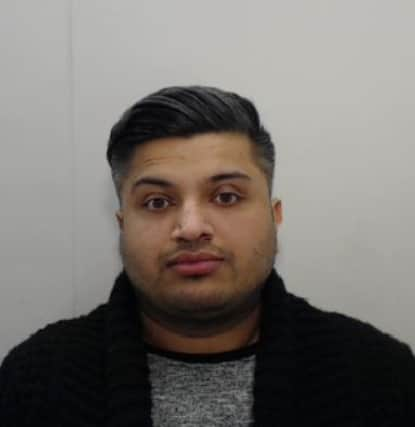 "These individuals are being rooted and booted out by exemplary colleagues reporting their behaviour, investigating allegations, building cases against them, and playing a crucial role in proceedings to ensure they face the full force of the criminal justice system and have the many privileges of working in policing taken from them.
"Following national direction to all forces, the Force Vetting Unit is currently re-vetting all GMP officers and staff to ensure those who are wearing the force uniform and that those who have applied to do so are fit to serve the public.
"However, efforts don't stop there. Whilst the assessment teams review complaints and allegations, the investigation teams and misconduct proceedings unit work together to secure the best criminal and misconduct outcomes, as a covert unit work under cover in amongst the workforce to stop corrupt officers and staff in their tracks.
"Though ensuring all employees behave with the highest standards of professional behaviour won't be completed overnight, the people of Greater Manchester, the thousands of exemplary GMP officers and staff, and the force's trusting stakeholders have my guarantee that, with my oversight of Professional Standards, the branch will do everything in its power to ensure the Code of Ethics is upheld to protect public trust and confidence in our ability to deliver outstanding service."
What has the IOPC said?
IOPC Regional Director Catherine Bates said: "Ali's disgraceful behaviour has had a significant impact on his victims and has absolutely no place in policing. He abused his position to exploit the young people who should have been safe in his care, and his complete refusal to take responsibility for his actions forced them to endure a lengthy and emotionally draining trial.
"His actions completely betray the trust placed in him by cadets and their families, as well as his colleagues who will be just as appalled by what he did. It is thanks to the bravery of all those who came forward that Ali's offending has come to light and he has now been convicted.
"It is vital that those who experience or witness inappropriate behaviour by the police feel confident to report it and this case should send a clear message that those concerns will be taken seriously by us, by forces and by the courts.
"The investigation also highlighted serious failings in the way cadet schemes were being managed by GMP and we welcome a range of steps taken by the force since these offences were discovered to improve supervision of the officers entrusted with this level of responsibility."