Doner Shack: new street food restaurant in Manchester Arndale offers 'artisan' kebabs
The owner of Doner Shack says it's time kebabs got a rebrand - here is what is on the menu.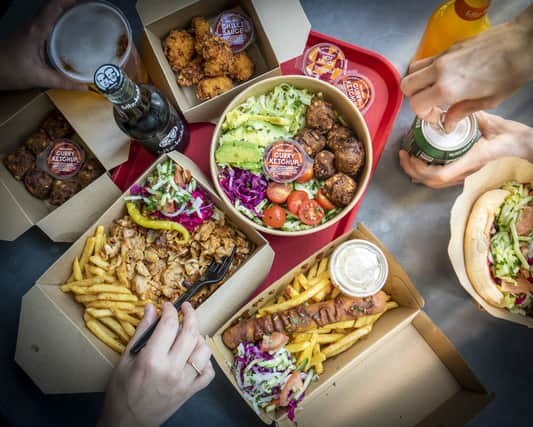 A new street food stall set to open in Manchester's Arndale centre says it wants to give kebabs a makeover as a quality lunch option.
Doner Shack is pencilled to open at the centre on Monday 22 November and is keen to get away from the image of kebabs as something only eaten after a big night out.
Döner Shack comes from the same team behind Döner Haus, the Berlin-inspired restaurant at the Corn Exchange in Manchester.
Sanjeev Sanghera, managing director of Döner Shack, said: "We want to change people's perceptions of the kebab and for our lean high-quality kebabs to become an everyday option for eating out. Whether that's a snack on the go during a busy lunch break or a fun evening with a group of friends. It's time for a new generation of street food, and we're thrilled to be leading the way. Our aim is for Döner Shack to be the number one kebab brand in the world."
What's on the menu?
Sanjeev says to expect a range of 'authentic' kebabs using freshly homemade artisan bread with signature sauces. As well as classic doners, there will be halloumi and falafel, vegan schnitzel and currywurst, with a selection of draft beers and soft drinks.
Doner Shack will be open Monday to Saturday - 11am to 9pm and Sunday - 11am to 8pm.