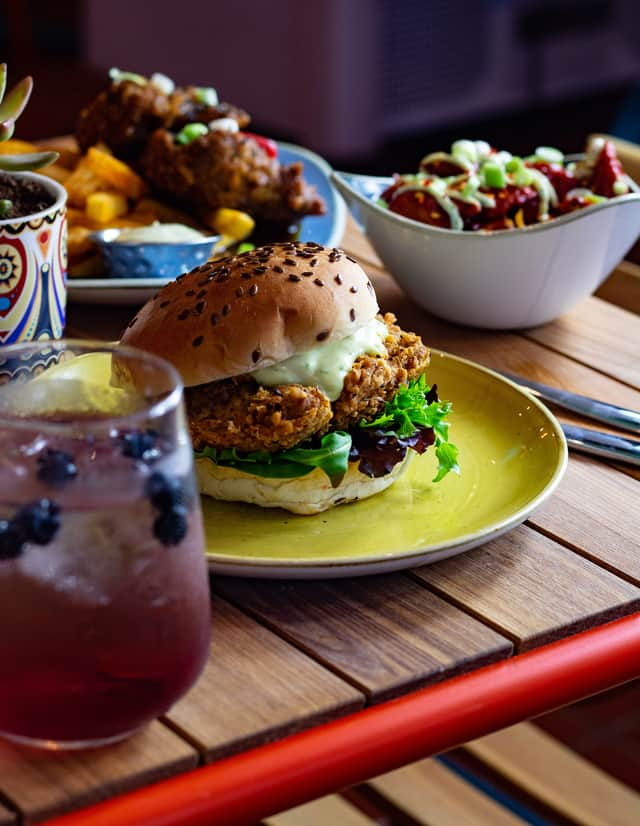 Vegan street food specialist, Herbivorous will open its first restaurant in Withington in Manchester on 14 October.
The vibrant and colourful new festival-inspired venue will be open seven days a week, for dinner Monday to Thursday, and lunch and dinner from Friday to Sunday.
Owners Robyn and Damian have previously run a mobile version of Herbivorous, touring festivals, but this is their first restaurant.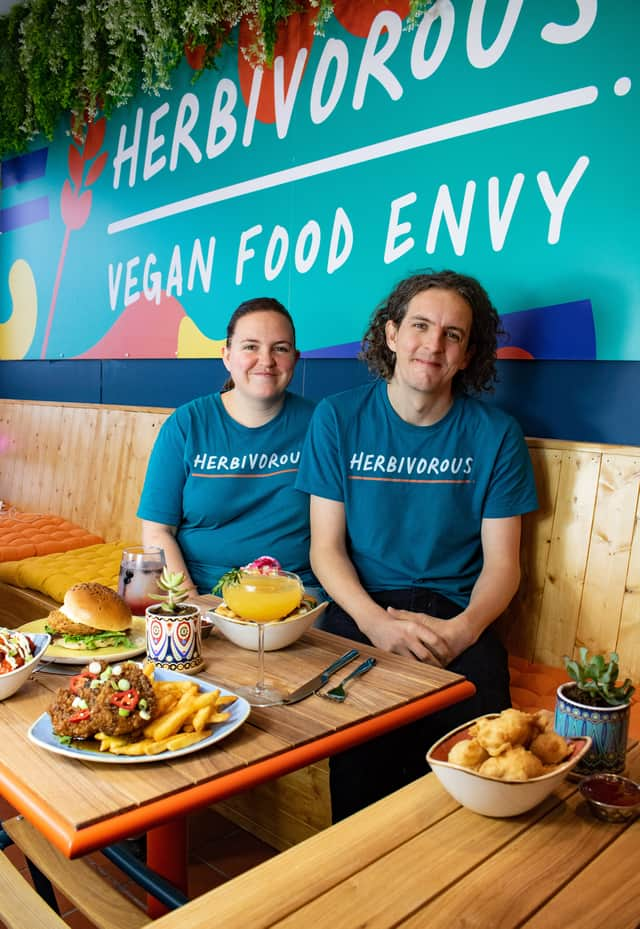 What's on the menu?
Expect a range of plant-based burgers, flatbreads and sandwiches – from the new Tandoori "Lamb" Koftas to the Big Kahuna Burger and Fried "Chicken".
There's a whole section dedicated to loaded fries topped with toppings including Thai Basil Beef, and Philly Cheese Steak.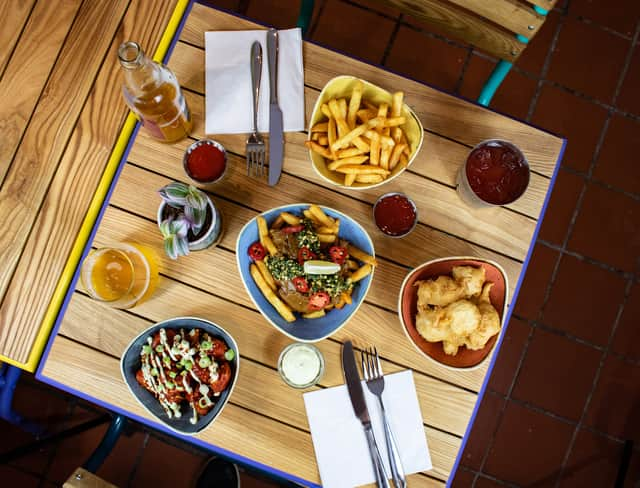 There are also plenty of desserts from sticky toffee pudding to creamy vegan cheesecake - and cocktails, beers and ciders.
The said: "It's all about comfort food that is better for you and better for the planet - so good that dishes are enjoyed by vegans and non-vegans alike."