Meet the DJ who spends her weekends in the loo - spinning tracks to revellers while they relieve themselves.
Emma Charles, 40, is a resident at The Washhouse in Shudehill in Manchester city centre. She spends every Friday and Saturday night mixing tunes in the toilets, entertaining clubbers.
The disco loos include a disco ball and DJ decks. But Emma says many partygoers are unaware of the set up - and are bemused when they enter.
She said: "The main thing I love about, it's like there's no rules - you're in a bathroom, do what you want. Some people walk in and don't know what's happening and then get so into it.
"Then there are people who just come for the bathroom. I love that they've planned their night to just come to a bathroom. I guess I'm just here to spread the bathroom love and show them the best pee of their life."
The Washhouse is disguised as a laundrette – complete with washing machines and parties get into the venue through a huge tumble-dryer door or by opening a vending machine.
The popular night sees people from across the city – and country – making a pilgrimage just to party in the loos. Emma first started DJing at the venue a couple of years ago but says things have really taken off in the last year.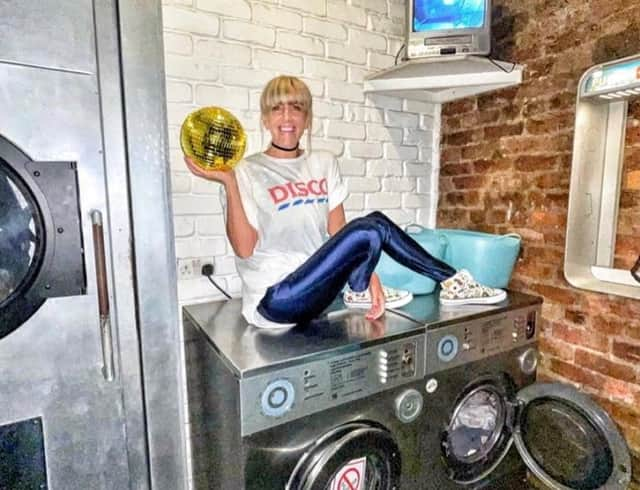 "I'm a DJ outside the loos as well, I've been DJing for a while," said Emma. "The disco bathroom has taken my career off and I owe everything to it, you can clearly hear my love for the disco bathroom.
"I've always been a person people come to for tunes, but since disco bathroom was built a couple of years ago and really taken off in last year it's just taken me and my DJing to the next level.
"It's so lovely, you're filled with nothing other than banging tunes and gorgeousness, it's just such a nice experience.
"You do get people coming in to pee, but I can't describe it, it's got something extra.
"It's all so inclusive, it's unisex with mega cubicles with a different picture on the front of each cubicle which adds a vibe to it.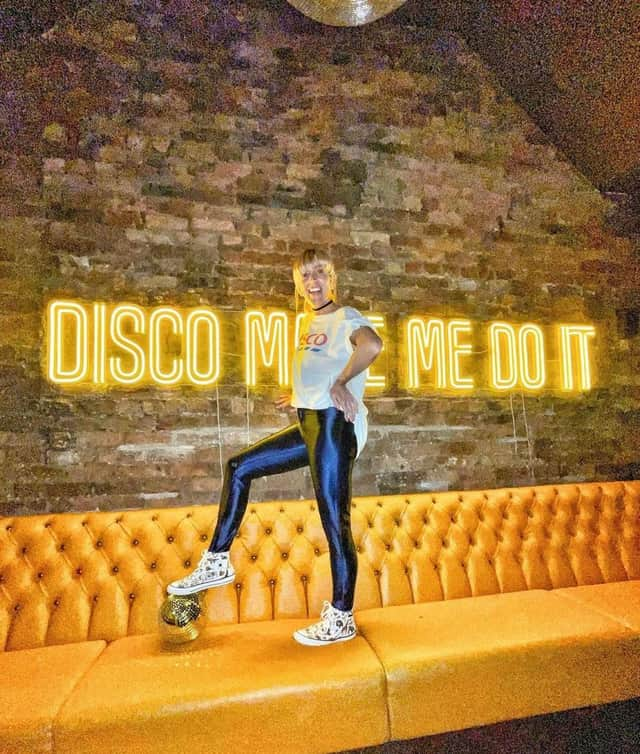 "There's only a DJ in there on Friday and Saturday nights – when there's no DJ, there's a massive red button saying 'don't press this' and when you do disco lights come on and one verse of an ABBA song plays. It's just so open and welcoming for a bathroom."