Sakura: the tiny Salford restaurant which bowled over top food critic Jay Rayner
Observer and Guardian food writer Jay Rayner says he was delighted to have discovered this hidden gem cafe in St Stephen Street in Salford.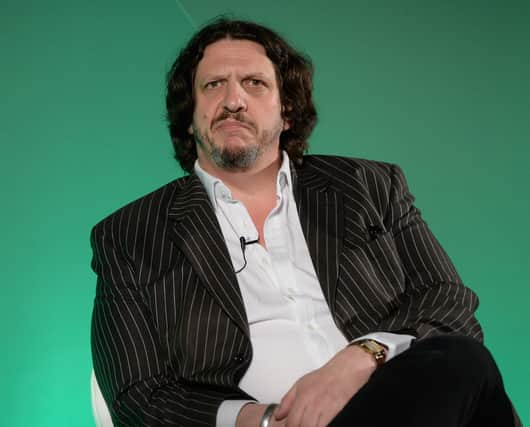 A tiny Hong Kong-style restaurant in a former chip shop in Salford has garnered a rave review from leading food critic and TV star Jay Rayner.
Sakura in St Stephen Street has only been open since last year but has won a huge army of fans among the city's student population. The simple, canteen-style Chinese eatery only has a few tables but Observer food writer and broadcaster Jay paid the cafe a visit for his Sunday restaurant review column - and described the food as 'delightful'.
Jay's review said the restaurant had been recommended by a pal in Manchester, but that he had accidentally booked himself and his friend into the wrong location initially - and found himself in a taxi to the unrelated Sakura Japanese restaurant in Cheetham Hill. However, he redirected the cab and says he was thrilled he changed plans as he was so impressed by the Salford diner.
Jay described the £10 beef brisket curry as 'rich and profoundly comforting', and raved about the roast chicken with homemade sauce, a spicy battered chicken nugget dish. He also tried and loved 'very good chicken wings', and the super-simple instant noodles with spicy sauce, along with a mapo tofu dish.
The critic also had great things to say about two puddings he and his pal sampled, triple-decker French toast and a toasted barm cake doused in condensed milk which he called a 'joyous thing your nan might have given you when you came in from playing footie on a cold winter's afternoon.'
He summed up all his food as 'delightful', with the only disappointment being some of the menu being unavailable while the chef was away, and said one of his fellow diners said it was a home from home for those from Hong Kong now living in the city.
Sakura opened in August last year in a former Chinese takeway/chip shop unit and describes itself as "an authentic Hong Kong style Chinese restaurant." It is open for lunch and dinner sittings daily except Wednesdays and Sundays. You can contact Sakura via its Facebook page or on 0161 839 4323.