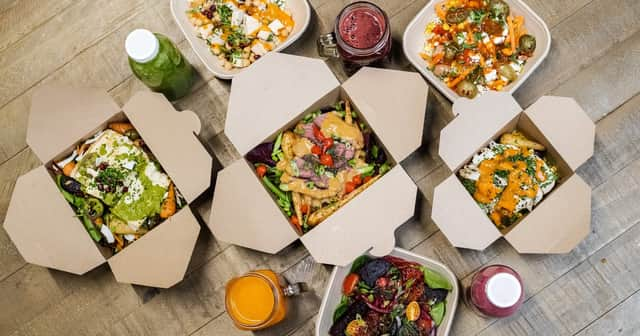 KBK is providing some of the free food in Manchester
Deliveroo's Christmas sleigh is making a stop at Manchester to give away some free food next week.
Local restaurants Oowee Vegan and KBK will be offering the likes of chicken thighs with chilli and lime and mac and cheese as part of the free Deliveroo festive giveaway.
Visitors will also get the opportunity to take pictures with Santa and his sleigh and have their snaps printed out.
The Deliveroo Santa sleigh
Aisha Jefferson from Deliveroo said: "We want to bring the Christmas spirit to as many Brits as possible this year by giving them the ultimate gift; food!
"Our Deliveroo Christmas sleigh is doing just that as we'll be handing out amazing free food from some of Manchester's best restaurants, giving our goodies and gift bags, and you can also have your picture taken with Santa and the sleigh. We hope to see you then."
The giveaway will be at Piccadilly Gardens near the Wellington statue on Tuesday 14 December.