Five of the best sushi places in Manchester - according to Google reviewers
There are plenty of sushi places to choose from in Manchester - here are some of your favourites, as ranked by Google reviews.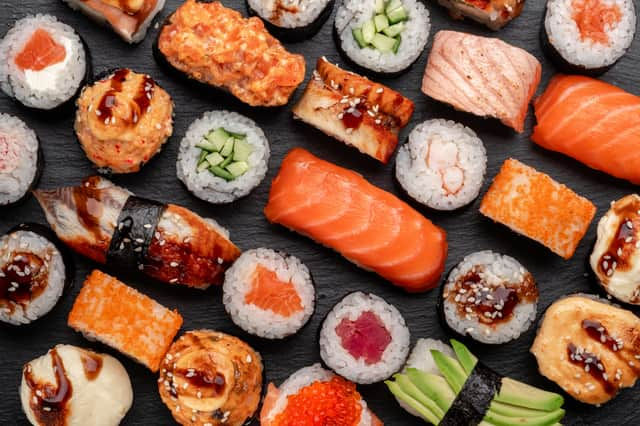 'Sushi restaurant' is one of the most searched for eating-out categories in Manchester right now according to Google - but it can be hard to know where to go with lots on offer to tempt your tastebuds.
We're picked out five which are among the highest rated right now by the legions of reviewers on Google sharing their own experiences, all coming in at an impressive 4.5 or more out of 5 stars. All those included below had at least 100 reviews.
Here is a selection of the highest rated: if we've missed your favourite, Tweet us and let us know!
109B Manchester Rd, Chorlton, 4.8 stars out of 5 (206 reviews)
This small deli with outdoor seating knocks the socks off some of its grander rivals, according to its happy diners who are repeat visitors. Reviewers love the fresh, skilfully prepared sushi, the sashimi - and the reasonable prices.
28 Copson St, Withington, Manchester, 4.7 stars out of 5 (471 reviews)
Here you can get sushi presented in its own mini ship - yes, really. Reviewers sing the praises of the Japanese couple who run the place, along with the 'consistently brilliant' food including the sashimi, and 'unforgivably good prices'. A local favourite.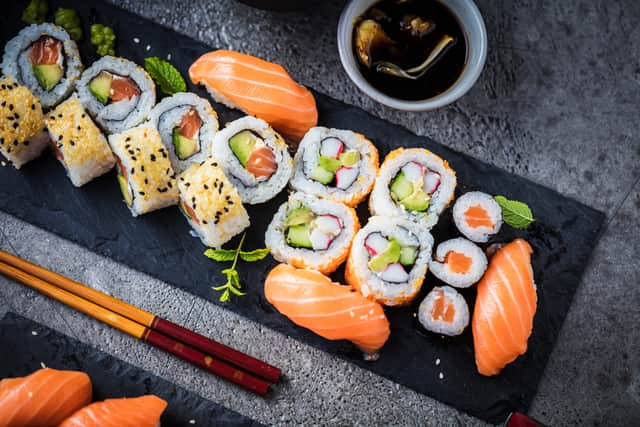 191 Ashley Rd, Hale, Altrincham, 4.7 stars out of 5 (124 reviews)
Dubbed a 'quaint little sushi house' by one reviewer, the sushi platter comes highly recommended and reviewers consistently mention great service.
43 Barlow Moor Rd, Didsbury, Manchester M20 6TW, 4.6 stars out of 5 (224 reviews)
Top-class food across the board according to Google reviewers, from the cripsy chicken to the seaweed and beef chow mein. There is also praise for the two-for-one cocktails and a welcoing family atmosphere.
Liverpool Rd, Manchester M3 4JN; 4.5 stars out of 5 (1,597 reviews)
This stylish restaurant offers a fun experience with chefs cooking on grills at the table and providing plenty of interaction with diners. Reviewers love the unique approach, friendly chefs and 'mouthwatering sushi' plus cocktails.