How inflation hitting a 40-year high at 9% is affecting businesses across Greater Manchester
Businesses say spiralling costs and people having less money to spend is adding up to an extremely difficult situation.
Watch more of our videos on Shots! 
and live on Freeview channel 276
Visit Shots! now
Businesses in Greater Manchester have spoken out about the challenging trading environment as inflation hits its highest level in four decades.
For businesses this means a difficult position in which spiralling costs make keeping firms profitable and afloat harder while customers feeling the squeeze have less money to spend.
Charities are also in a tough position, while one manager at a finance company in the city-region said the situation was "out of control".
What have businesses in Greater Manchester said about inflation?
Businesses have been speaking about how inflation is making their own financial situation more precarious while reducing the amount of money people have to spend.
The spiralling costs of food, energy and fuel have all taken their toll on those trying to run companies and those who potentially would do business with them alike.
Natalie Fletcher, the owner of Manchester-based micro manufacturer Mancmade, said: "As a small business owner and single parent, inflation is putting an unbelievable pressure on me.
"I am the sole earner and the fact consumers have less disposable income to spend is devastating.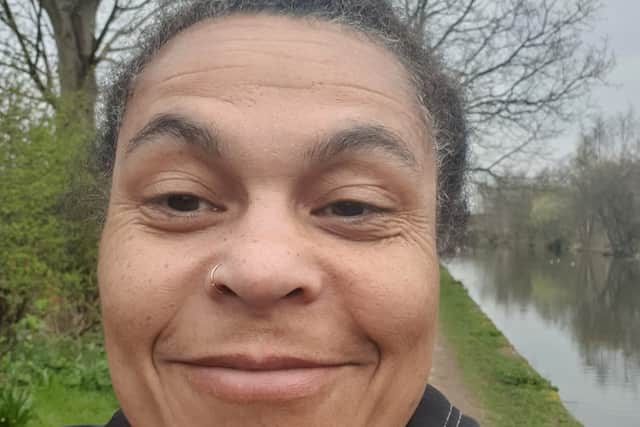 "With fuel and energy costs at record highs, my business is taking a beating, especially as I work from home and provide mobile services.
"I've had to limit the amount of deliveries I provide due to mega-high fuel costs.
"This government is doing nowhere near enough to support people and small businesses during the current financial crisis. All they are doing is putting more pressure on businesses, many of which were only born during the pandemic."
Financial companies said charities helping those in a tough position would be among the hardest-hit in Greater Manchester, while the authorities were accused of not doing enough to get inflation under control.
Rob Peters, director of Altrincham-based company Simple Fast Mortgage, said: "Charities that rely on donations will be hit the hardest. I provide volunteer services to The Bradford Soup Run, who have been feeding and clothing the homeless since 1984.
"With food and energy prices increasing so rapidly it's inevitable that the cost of buying and cooking a meal will increase.
"Equally, it's expected that more people will suffer hardship and visit charities for support, meaning the demand for charities will increase, just as donations fall. It's a nightmare situation."
Marcus Wright, the managing director of Bolton Business Finance, said: "The Bank of England has been slow to react to what is now looking like out-of-control inflation.
"9% is a 40-year high and a massive blow to the economy. Households and small businesses alike are being hit like never before."
What else have Greater Manchester businesses said about inflation?
Further evidence of the challenges facing Greater Manchester businesses comes from the results of a survey carried out by eBay UK.
Of the firms quizzed in Manchester, 64% said they were facing inflationary pressures across all parts of their businesses, from the supply chain to energy to wages and rent.
More than 70% said inflation and rising costs are holding them back from investing in their business, while 58% agreed their finances were "stretched".
It is feared that this is going to lead to a reduction in skills and training investment.
In addition, 40% of the small business owners surveyed were thinking they might have to let people go due to financial pressures, while 31% admitted to concerns about their companies going bust.
The online retail giant is running a travelling roadshow around the country helping entrepreneurs start and scale-up their businesses in challenging times. It is at The Lowry in Salford on Thursday 26 and Friday 26 May and you can find out more here.