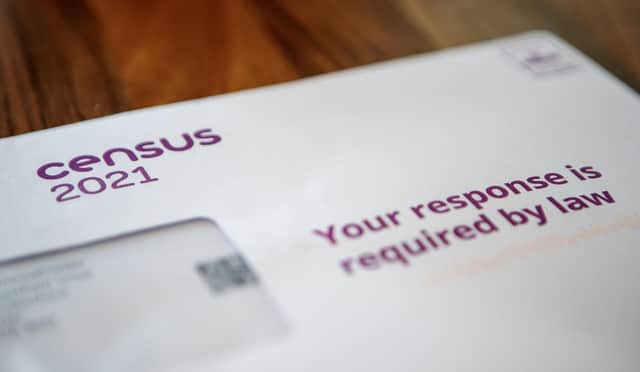 There were hundreds of non-UK short-term residents in Stockport in 2021, new census figures show.
The Office for National Statistics said non-UK-born short-term residents represent a small group of census 2021 respondents. But it added they are an important group who contribute to the labour market and student population in England and Wales.
The ONS defines a short-term resident as anyone who was born outside the UK, arrived within a year before census day and intended to stay for a period of less than 12 months.
People who stayed or intended to stay for less than three months were not asked to take the survey.
In Stockport there were 210 non-UK short-term residents when the census took place in March 2021 compared to 213 in 2011.
The 2021 figure is rounded to the nearest five.
Nationally, 136,000 non-UK short-term residents were recorded in 2021. It was a fall from 195,000 short-term residents a decade prior.
Almost a third of short-term residents lived in London (29%).
The ONS said the recent census provides a snapshot of the nations during the pandemic, when travel patterns were disrupted, and people could not freely move between countries. This had a significant impact on short-term residents.
Westminster and City of London (1.43%), and Cardiff (0.56%) were the English and Welsh local authorities with the highest percentage of non-UK-born short-term residents in their total population.
Non-UK short-term residents made up 0.07% of Stockport's population.
Compared with the 2011 census, the proportion of EU-born short-term residents in the two nations fell from 35% to 25% in 2021, while the proportion of non-EU-born residents rose from 65% to 75%.
In the North West there were 3,005 EU short-term residents recorded (20%) and 11,990 non-EU (80%) in the recent census.
It is a change from a decade before when 4,797 (30%) EU short-term residents and 11,187 (70%) non-EU short-term residents were recorded.
Across England and Wales, China was the most common country of birth for non-UK-born short-term residents (21%) followed by India (10%) and Romania (5%). In 2011 the top countries were India (11%), China (11%), the United States (5%) and France (5%).