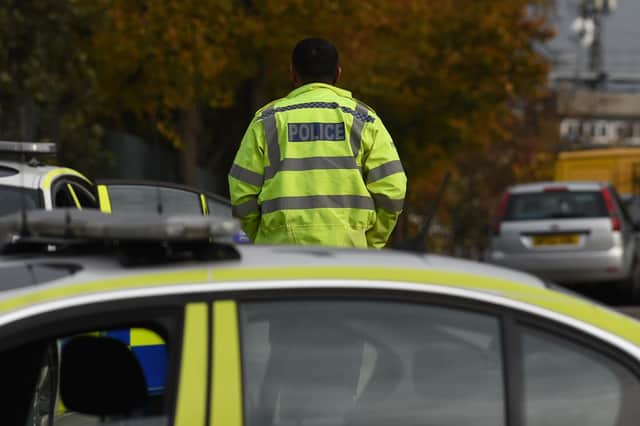 A fifth of officers plan to leave Greater Manchester Police within two years, or are actively looking for jobs elsewhere, new figures reveal.
The Police Federation of England and Wales said police officers are reaching "breaking point" and leaving the service due to pay and work conditions.
The PFEW's pay and morale survey, carried out in September and October last year, shows 18% of the 1,586 officers in Greater Manchester Police who responded, said they were planning to leave the service.
About 5% said they intended to resign from the force within the next two years and 13% stated they are already looking for other employment.
Altogether, the rate is up from the previous survey in 2021, when 12% of officers said they were planning to resign.
Nationally, 18% of respondents said they intended to resign within two years or as soon as they could.
Steve Hartshorn, PFEW national chair, said: "Police officers are reaching breaking point and are leaving the service in their droves as every element of their pay and conditions has been gradually eroded in the space of a decade."
Mr Hartshorn added over 8,000 police officers left the service in England and Wales in the year ending March 2022 – the highest number of leavers since comparable records began.
He said about 1,800 officers who joined under the Government Uplift Programme have already resigned.
Of Greater Manchester Police officers who said they were planning to leave the job, the main reasons cited for leaving the force were their morale (85%), how police are treated by the government (77%) and the impact of the job on their mental health and wellbeing (74%).
The survey also showed 62% of the area's officers said they had a low or very low level of morale - down from 65% in 2021.
Additionally, 94% said they do not feel the government respects them and 80% said they do not feel respected by the public.
Mr Hartshorn said: "To rebuild the broken thin blue line, police officers need a pay award that acknowledges the cost-of-living crisis, their unique responsibilities and the restrictions imposed on their industrial rights.
"Otherwise, the profession will remain at risk and the disillusionment of our colleagues will deepen, the government must act."
A Home Office spokesman said: "Policing is a career like no other and we need officers to keep communities safe and cut crime. We are injecting record funds into policing and giving officers the support, training and powers they need to crack down on crime.
"The government remains on track to deliver its pledge to recruit 20,000 police officers by March 2023. The overwhelming majority of new recruits recently surveyed report positive job satisfaction and want to remain officers for the rest of their working lives."