We Invented The Weekend is coming back to Salford for the 2023 edition, with dates and line-up now announced. The free festival in MediaCity will see performances and activities from the likes of CBeebies, Junior Art Battle, and We Get Creative Workshops hosted by local Gogglebox star Helena Worthington.
With the main stage in MediaCity's piazza, the festival will also see disco boats, DJs, street food, street sports and saunas. This year's edition will also host the first ever Junior Art Battle Manchester, where young talents can compete in live painting competitions to be crowned the champion.
Wayne Hemingway MBE, co-founder of the We Invented the Weekend, said: "We Invented the Weekend is the first festival of its kind which celebrates free time in its unrivalled and universal joyous form. The festival represents an opportunity for everyone to come together and enjoy an ambitious, nationally significant free and inclusive event.
"The art of 'Try Outs' is at the core of the festival; it's about experiencing something new and inspiring and seeing how others celebrate their weekend. Boxing or box sets, arts and crafts or dinner and drinks – whatever free time means to you, we'll have it here. We can't wait to welcome our audience in June."
Salford City Mayor, Paul Dennett added: "The people of Salford have always had a strong sense of togetherness and pride in their communities and our city. We have a distinct identity and a passion for what we do here.
"The idea that We Invented the Weekend is a unique celebration of the city, its people and our progressiveness as a place that has never allowed the status quo to define who and what we are, whilst also acknowledging that the welfare of the people is the highest law in all we do. I'm not only proud to be supporting this festival, but I'm excited to experience everything that will be taking place.
"There's no better way to celebrate our city and enjoy the weekend than with friends, family, neighbours and loved ones and so I'd urge everyone to come and join us for a fantastic weekend celebrating the Spirit of Salford."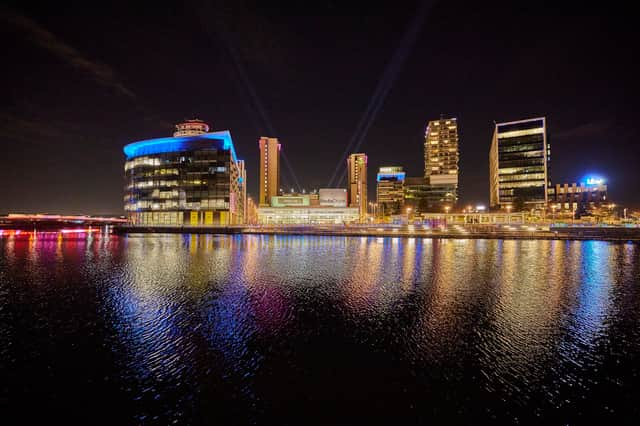 We Invented The Weekend will take place in MediaCity and Salford Quays on Saturday June 3 and Sunday June 4, 2023. The festival is completely free for everyone to attend and a full look at the first programme announcement can be found here.