If Manchester's gloomy weather has you fed up of staying in the house, ManchesterWorld has conjured up the best events this weekend that are guaranteed to get you out and about.
Florence + The Machine
There are still seated tickets up for grabs for Florence + the Machine's concert on Friday. With their ethereal new album Dance Fever likely to dominate the set list along with old favourites, it's shaping up to be a great night for Florence fans in this rescheduled gig. Tickets are available from £42.45 upwards and can be booked here.
Dreamland Imaginarium
Why not give the kids a vibrant and exciting new experience at Dreamland Imaginarium? Located at 100 Regent Road, the Dreamland venue offers families four colourful spaces that feature neon inflatable creatures, a variety of interactive games and plenty of space for kids to roam and explore. The venue also features a café where parents are able to wind down if needs be. All ages are welcome however, the experience is recommended for children 2-10. All children must be accompanied by an adult. Find out and book more here.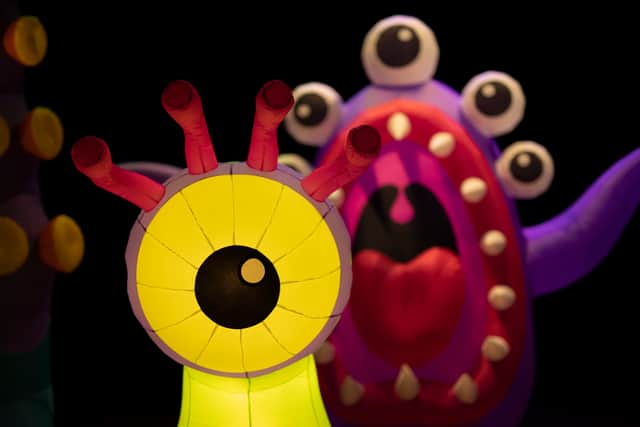 Cinderella
Looking for something different this weekend? Why not watch the family-style opera Cinderella at The Lowry this Friday or Saturday? Buxton's International Festival has created an unusual opera production of the pantomime classic, Cinderella. If you're looking for a fun way to introduce opera to teenagers and young adults, this will definitely suit.
The opera is sung in French with English subtitles, and the dialogue is in English too. The show lasts for 70 minutes without space for intervals. To book tickets, see Quay Tickets here.
Cooking Together
Trying out a cookery classes is a fantastic way to develop new skill's whilst enjoying great food and drink this weekend on Friday and Saturday. The Cooking Together Cookery Classes offers a well guided, sociable cooking experience with complimentary canapes and a glass of fizz on arrival.
One ticket is for two people and guests are required to cook their meal together. None of the bog-standard washing up is required as these cooking classes advertise themselves 'as all the fun and none of the work'. You can pick from the classes this weekend hosted in Didsbury, M20 and Deansgate Square, M15 4YB.
To book an available cooking class this weekend see their Food Sorcery website.
Family Bowie ball
Freight Island, Manchester
This Sunday, Freight Island is hosting its own family friendly David Bowie inspired, night out. This event is the perfect excuse to costume up and have a bit of throwback fun this weekend, without breaking the bank.
Dress up as your 'favourite Bowie' and don't be afraid to add the glitter and glam before you let the children boogie!
For more information and bookings on this event, see Skiddle.