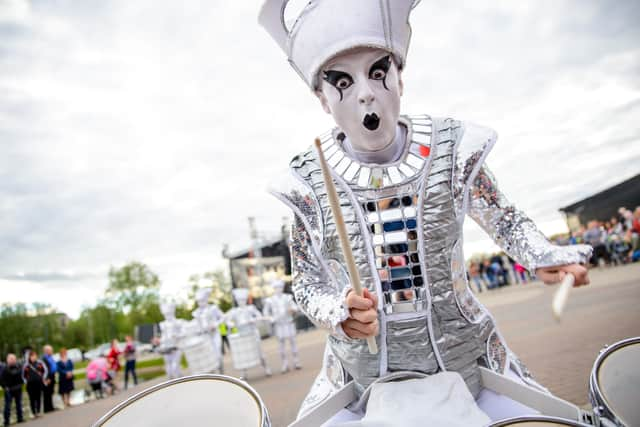 A Thank You Manchester event this weekend will see the city celebrating its camaraderie and community spirit in style.
A packed programme of free activities and culture is being laid on across the city centre this weekend (Saturday 14 and Sunday15 August ).
There is street theatre, live music, dance and much more, as well as more solemn events remembering the toll that coronavirus has taken on Manchester.
Here's your guide to what's on and when.
What is the idea behind the weekender?
Manchester City Council, which is putting on the event in partnership with outdoor arts experts Walk The Plank, hopes to return fun and laughter to the city centre and put smiles on faces after a grim year and a half of lockdowns and other unprecedented restrictions on social activities.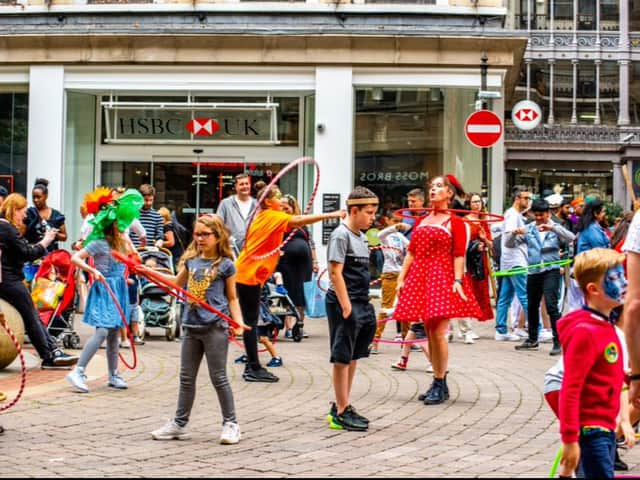 It's the city's way of paying a joyful tribute to all those it wants to thank for helping us get through the pandemic.
What is the first event at the festival?
The whole thing kicks off on Saturday (14 August) with a heartfelt thank you from city bosses to all the people Manchester simply could not have done without during the battle against Covid-19.
Doctors, nurses, shop workers, bus drivers, food bank staff, teachers, mums and dads, and vaccination centre volunteers are all among those in line for a special mention for everything they have done.
Mancunians are being asked to add their own thank you to an enormous sculpture made up of giant 3D letters that spell out the word Manchester.
Led by the team behind Art Battle Manchester, with help from event producers Engine No. 4, three local artists will be tasked with putting their own designs on the letters, which will become a huge colourful thank you to the city.
At 1.4 metres high and 14 metres long, it's hoped that when complete the giant-sized thank you will go on display in the city as a reminder of the spirit of the city over the last 18 months, and everyone and everything Mancunians want to say thank you for.
There is an absolutely packed programme of live events taking place over the weekend.
There will be live music in Cathedral Gardens and Picccadilly Gardens and fans can expect to hear everything from Bollywood and brass, to samba and soul.
There will also be cool jazz beats, rhythmic drummers, and a special performance curated by popular Manchester venue Matt and Phred's.
Manchester Central Library plays host to a musical extravaganza on Sunday with an invitation to try your hand at playing one of the many instruments from the library's collection, hear the Northern Chamber Orchestra perform, or catch the Hip Hop archive exhibition which marks more than 40 years of the music, lifestyle and culture which has made a colossal global impact.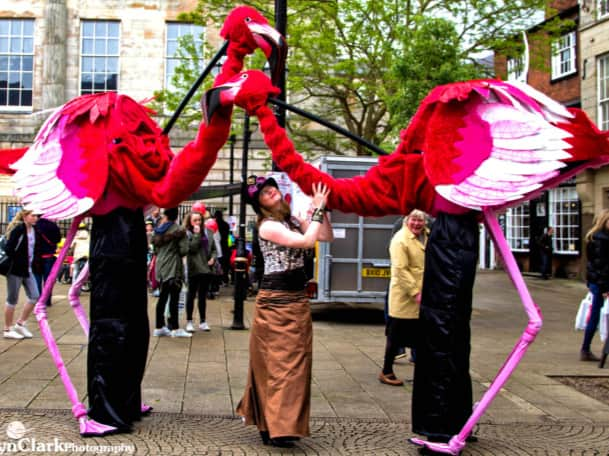 Community groups which were a common sight around the city pre-Covid will also be taking to the streets once more throughout the weekend, performing everything from belly dancing to soul and samba.
Circus performers and street theatre acts, ranging from rainbow stilt walkers and giant flamingos to human-sized pigeons, friendly bees and enchanting squirrels, will be walking around taking over the city's streets and squares.
Exchange Square will be home to a Manchester Market for the weekend, selling iconic pictures of the city and locally-themed clothing and accessories, alongside tasty treats from Manchester bakeries and other local produce.
Performances are being repeated on Saturday and Sunday, so anyone who misses out on the first day on anything they wanted to see does not need to panic.
This will also enable as many people as possible to come into the city and join in safely.
Although the Thank You Manchester weekender is largely about filling the city's streets with life and buzz after a year in which they fell quiet, it is not all a party.
There will also be opportunities for quiet reflection on the lives lost and the impact of Covid-19.
The Reverend Canon Nigel Ashworth from St Ann's Church, joined by the Lord Mayor of Manchester Tommy Judge, will lead a short community gathering of thanksgiving and remembrance at 12.30pm on Sunday on St Ann's Square.
This will include musical contributions from the St Ann's church choir and the Greenfield Brass Band, along with communal singing.
There will also be a minute's silence for the city to pause, stand together, and remember and reflect.
What are people saying about the event?
Sir Richard Leese, leader of Manchester City Council, said: "None of us will forget what we have been through this last year and a half, and during it the people we have loved and have lost.
"We will also never forget the people who helped us get through - whether it was for their kindness, practical help, learning support, or life-saving expertise.
"So many people from so many different parts of our city life are owed a massive thank you for everything they have done during the pandemic to keep us safe and keep us going, and we want them to know how much we appreciate them and what their help has meant to us."
The Reverend Canon Nigel Ashworth said: "We've all lived through a lot in the last one and a half years. On Sunday we're going to give thanks for all the good we've seen and at the same time remember all those people who we have lost."
Coun Pat Karney, chair of the Thank You Manchester Weekender, said: "This is our way of saying a great big Manchester thank you to all Mancunians for supporting each other during this last year, and to all the many thousands of heroic workers in all kinds of jobs and roles in the city that we have all depended on so much.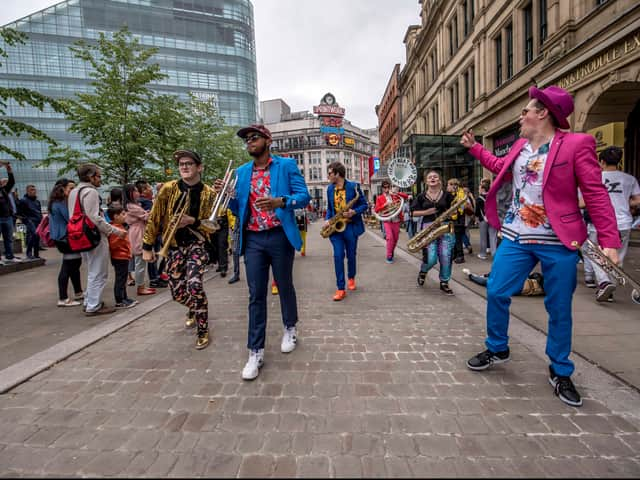 "After a year like we've just had, this is going to be a weekend like no other. We're determined to spread a little Manchester music and magic to help get the city smiling again."
Where can I find out more?