The Royal Exchange Theatre, like the whole of the cultural sector, has faced immense challenges during the Covid-19 pandemic which saw its building shut down for more than a year.
Having reopened at the end May, the theatre is keen to get audiences back through the doors and has a packed programme for the autumn and winter.
It is also running a second project involving its pop-up drama space The Den, which is touring around Greater Manchester making culture as accessible as possible and connecting with communities that might not currently travel into the city centre to see a production.
'Nothing can replace that feeling of being together in a space'
The Royal Exchange Theatre got its 2021 programme under way at the end of May with Bloody Elle – A Gig Musical, directed by Bryony Shanahan who is one of the venue's two artistic directors.
She described the feeling of having people congregating to watch drama once again after more than a year.
"It was a really amazing, galvanising moment all enjoying an experience together, receiving a story and having a good night and interesting conversations afterwards.
"It was brilliant for the company and what we have all needed to see. It gave a real boost to our sense of purpose.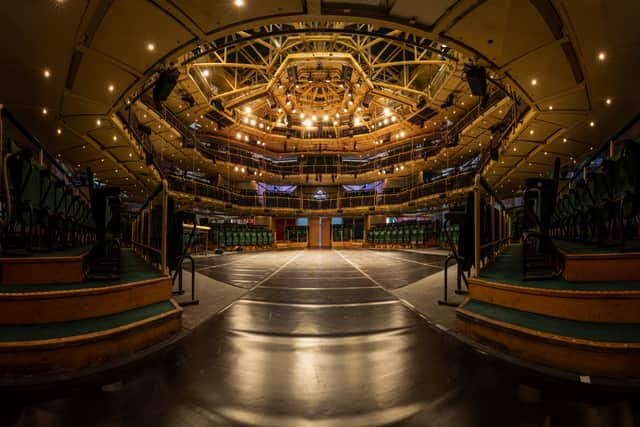 "Nothing can replace that feeling of being together in a space."
Theatre continues at the Royal Exchange at the end of this month when the venue's young company opens its production of a new play called The Survivors' Guide to Living.
The schedule, and the way the theatre runs both the city centre venue and The Den, means the main stage has been given over to up-and-coming talent.
Bryony said: "We wanted to really give them a voice after this whole year and talk through things they are excited about in the future, things that are hard right now, anything they want to form into an experience.
"It has been really nice seeing that space being used for rehearsals and the young people having some fun again."
'We want people to feel safe'
The Government may have announced so-called Freedom Day last month but the Royal Exchange says it is still taking precautions to ensure that as many people as possible feel comfortable seeing a show.
Theatre-goers are still being asked to wear masks in the venue and there are still hand sanitiser stations dotted around.
The size of the building also plays into the hands of the venue's team when it comes to keeping plenty of space so people do not feel too crowded.
Bryony said: "It's about protecting other people and ensuring our staff members, artists and audiences feel safe.
"We've got measures in place so people who might be discouraged if they weren't there feel they can come safely."
The Den taking theatre out to the region
While the Royal Exchange Theatre is part of the efforts to get Manchester city centre back up and running as a major cultural hub, its efforts are far from solely focused on the bright lights.
Instead it is heading out and about around Greater Manchester with pop-up theatre The Den as part of a long-term project to connect with communities around the city-region.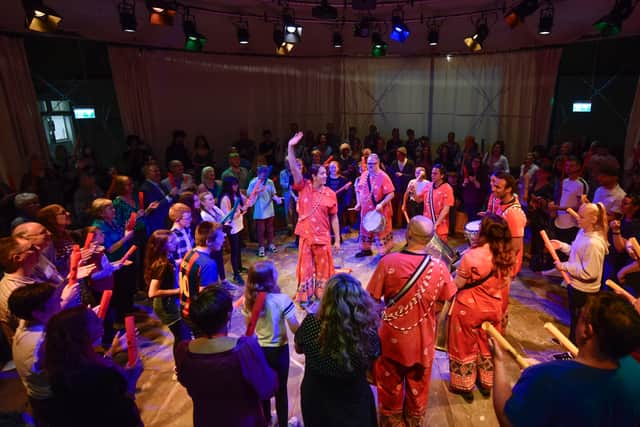 The Den is currently in Leigh for a festival of arts, following its successful pilot scheme in Tameside and some work on the technical side supporting a venue in Rochdale.
It is also working in Cheetham Hill and is about to start the process of connecting with people in Beswick.
The idea is that eventually The Den will visit all of Greater Manchester's boroughs.
It is also a project the team at the Royal Exchange is extremely passionate about.
Bryony said: "We hold the space in the city centre but that's not necessarily all our reach should be. We want to make sure we are as engaged as possible within the wards and boroughs of Greater Manchester.
"It's not about people having to come into Manchester, although that would be lovely, it's about providing options for them."
A multi-year project working with local people
The Den is part of the Local Exchange programme which is a multi-year operation in each community it visits.
Firstly, local people apply to be ambassadors and the theatre speaks to them about what they would like to see.
In the second year, a location is identified for The Den and the theatre and ambassadors work together to curate a programme which is put on.
The third year is all about legacy, making sure the work that has been done during the first two years is not lost.
Although the typical engagement period is for three years the theatre says it never fully stops working with its ambassadors and communities, explaining how it had helped a group in Tameside that was so inspired by the pilot it decided to set up its own creative organisation get funding from its local council.
Although the ambitious scheme is still in its early stages, Bryony says the Royal Exchange has already learned a lot.
She said: "It's not a case of us going in with all the expertise, it's a huge learning and listening exercise for us.
"We don't pre-determine where The Den will go, it is developed with the ambassadors.
"We're on a real journey with the pandemic at the moment and this has given us a brilliant insight into why people aren't engaged with the Royal Exchange and how we tackle that.
"Some of it is what you would expect and to do with how theatre is seen, but there are also simpler things like the language we are using. That's really useful to us.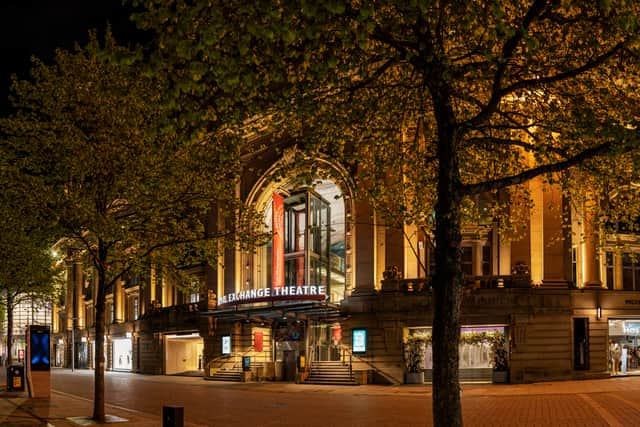 "The hope more widely, and this is hard to define because it's a long-term project and these things don't happen instantly, is to unearth local stories which will then start to inform our programming.
"We also understand a huge part of what we all need to do is representation in terms of staff and the work we are programming for the areas we serve.
"We are getting ambassadors involved in our interview panels and marketing campaigns. We are getting a breadth of voices around the table to allow us to be broader in our thinking."
Enormous challenges posed by the pandemic and the value of theatre to recovery
Bryony admits the Covid-19 pandemic has been an immensely difficult time for the entire theatre sector.
The Royal Exchange was able to continue a lot of work with artists and communities digitally, but its main stage stood empty for more than 12 months.
It has also faced recent problems such as the 'pingdemic' which has led to staff having to isolate or being off work.
However, Bryony says this period has enhanced her appreciation of the value of culture.
This has been further enhanced by her experience of seeing audiences and actors returning to the building once more.
She said: "It has been such a rough time for everybody and we have tried to create a season that speaks to the joy and hardship of what it means to be human right now.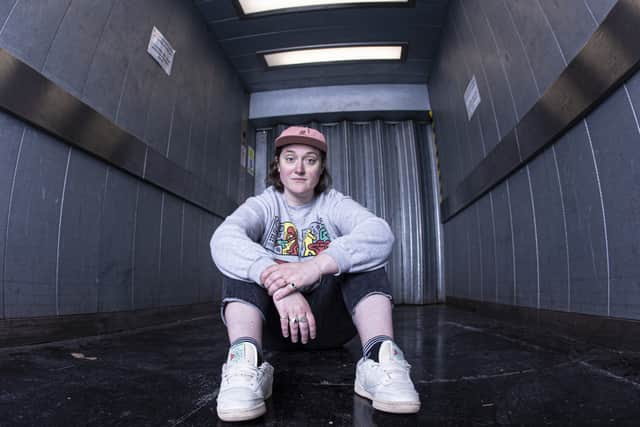 "For me, theatre is about connecting people over an experience.
"It can be participatory, with what that can do for confidence or a social element, or it can be as an audience member.
"Some people come to the theatre to forget the world for a bit, some to learn something about someone else.
"We've missed that so much and I think theatre has got a huge part to play in the healing and come-back process."