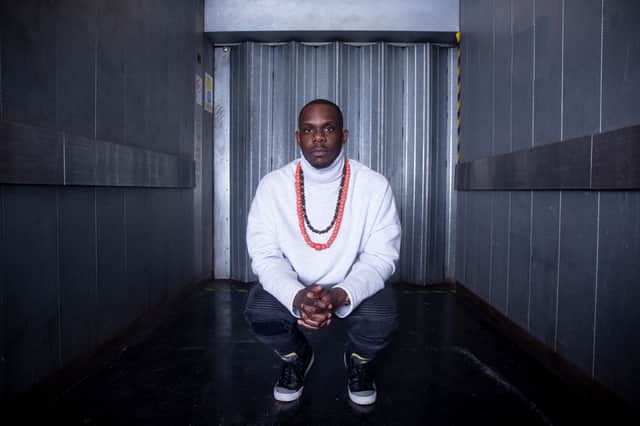 For acclaimed Manchester-based director Roy Alexander Weise, it's entirely fitting he bring plays that confront issues of racism head on to the big stage. Because, he revealed, he experiences racism "more in theatre than I do in real life".
He said: "I don't really experience racism when I go and shop for groceries, and I go to Aldi a lot.
"But I do experience it when I go into the theatre in many different capacities, working, visiting as a patron and making work."
Roy Alexander Weise is an award-winning theatre director, actor and the joint artistic director of the Royal Exchange in Manchester.
Awarded an MBE in 2020, Roy has climbed the theatrical ladder, spurred on by hard work and a refreshing creative vision -directing West End performances such as Nine Night and winning the James Menzies-Kitchen award for his 2016 sold-out production of The Mountaintop at the Young Vic. He also directed The Mountaintop in its run at the Royal Exchange in September and October.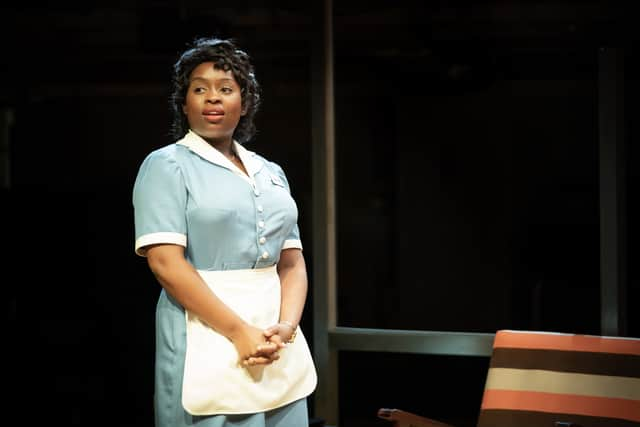 Fast becoming a giant of the theatre industry, Roy's goal remains unwavering. "It's so important to ask if our work reflects and represents the audiences we want to encourage into the building," he said.
We met virtually to discuss the nature of Roy's position as a leading figure in the theatre industry, the symbiotic relationship between audience and theatre and the role theatre plays in arousing crucial and often uncomfortable conversations.
The horrific events of 2020 saw George Floyd, Breonna Taylor and others killed by police, causing shockwaves around the globe. Yet, in the wake of the events, others in the theatre industry called upon the two Royal Exchange directors to make statements and criticised their apparent silence.
Roy explains how this highlighted the nuance of his position as a black leader in a creative industry.
"I was sort of like, well, I'm not being funny, but as a black man, as somebody who has experienced this all my life, I haven't just woken up today and decided to change the way I live, and my interactions with the world around me because I've watched a nine-minute video of a black man being killed by the people who are supposed to protect him," he said.
"We were already doing the work long before the pandemic, so why am I now being turned to?
"I've found there is a danger we fall into sometimes, artists who are from communities that experience systematic oppression, are invited to make work about systematic oppression. But are those the stories they want to tell?
"It can be a challenging space and wounds are opened when those who face discrimination make work for the benefit of other people's education. I'm not interested in that. Also, these artists are often performing their work to the people who represent that oppression. That isn't always the safest way to invite people into the theatre. Though theatre is place we can learn, there has to be a balance. It's about plurality.
"Our drive is making sure that everybody has access to stories and fair representation. The ambition is not all of our plays are deeply political, but it's not something we're afraid of.
"What we're not here to do is to make fleeting statements that everyone will have forgotten in a few days' time."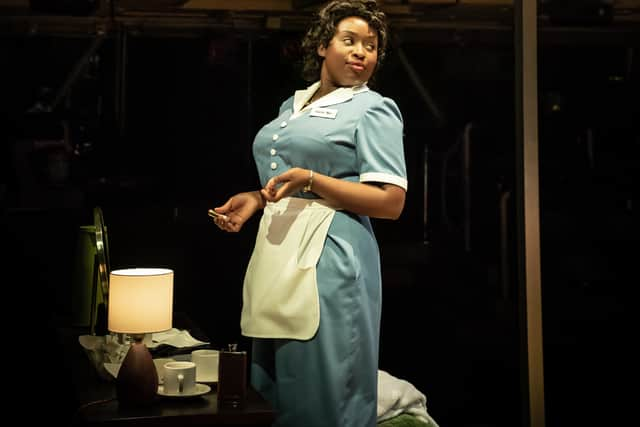 We discuss the intrinsic nature of theatre in providing a vessel to ignite important conversation and strengthen communities.
"When I was younger, I believed that theatre could change the world," he said. "The truth is I don't necessarily think it will change the world any time soon.
"But what it can do in communities is educate, entertain and pull threads between people.
"We watch somebody else making choices and learn. If I witness something brutal or ugly on stage, I am forced to have a conversation and take a position on it."
But he added: "I'm not interested in the discomfort people feel. I'm not interested in patting audiences on the back because they feel they've achieved something by waking up."
So, what do you want from audiences?
"Just get on with it," he said. "Stop your excuses. Get on with it. If we know it's wrong, why do we still allow it to happen?"
He concluded: "One of the biggest challenges about the British theatre is that it is still predominantly run by the same kinds of people. There's been a fear that sometimes exists about what happens when you programme work that isn't familiar.
"What happens when you program work where the face is different? It feels like, in theatre, we're now reckoning with that."