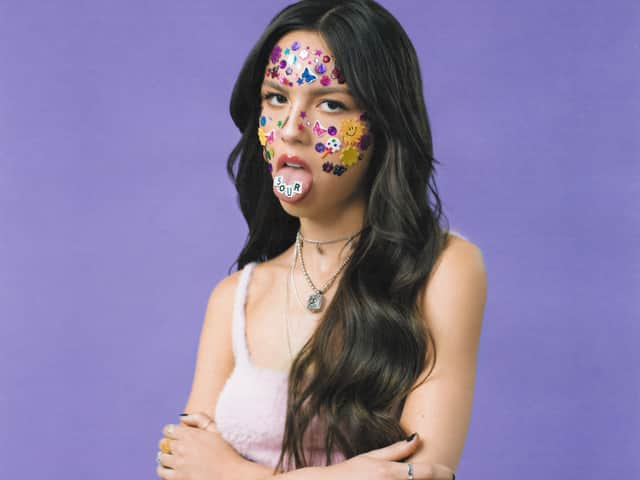 Pep sensation Olivia Rodrigo followed in the footsteps of Harry Styles, The Killers and Ed Sheeran on Sunday by performing to a sold-out Manchester crowd as a summer packed full of international stars continued in the city.
Yet, while those more experienced artists chose to sell out Old Trafford Cricket ground and the Etihad Stadium, Rodrigo opted for a more intimate concert for her first tour, which was staged at the O2 Apollo, Manchester.
The Sour Tour culminates on Thursday in London, and three months after it began in Portland, there were no signs of fatigue from the singer-songwriter.
At just 19, Rodrigo's choice of the Apollo also reflects the desire to ease her into the world of live performances, even if she impressed at Glastonbury less than a week before the sojourn to Manchester.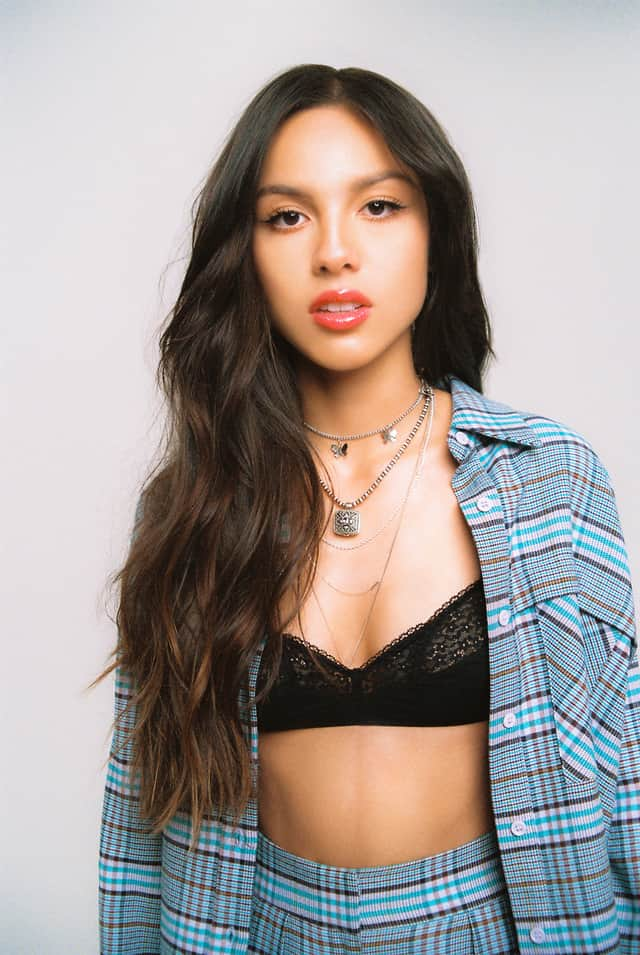 She's also already gained a loyal support base among the teens and pre-teen girls who domiated the audience at the Apollo and loved every minute of the performance.
The vocal performance was excellent, while for such a young performer Rodrigo has already developed a commanding stage presence, which included interacting with the crowd, explaining the heartbreaking backstory to many of her songs and involving her playing both piano and guitar at various stages.
Rodrigo was supported by Baby Queen, of whom a vocal minority seemed to be fans. The South African demonstrated a more mature display, even if she lacked the vocals and song-writting ability of the headline act.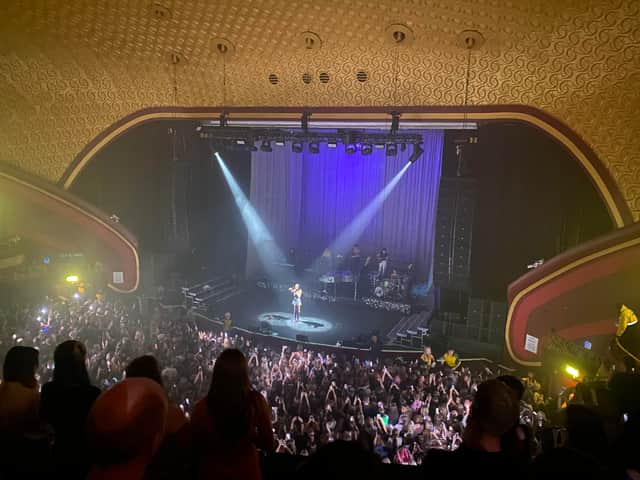 While offering a solid showing, references to sex and getting 'f***ed up' may not have been appreciated by parents at the largely juvenile concert.
Rodrigo followed soon after and gave a nod to her punk-pop and '90s influences with Avril Lavigne's Complicated and Republica's Ready to Go sung to a shrieking, excitable audience.
The smash hit Drivers Licence was played third in a setlist where the best was saved to the end. The penultimate song Deja Vu was a hit with the audience, before Good 4 U ended the night spectacularly - comfortably the best performance of the gig, accompanied by a stream of confetti falling from the ceiling.
Given her lack of experience, this showing was perhaps just a level below some of the globe's preeminent artists, and her conversations between songs was a tad lacking, while in those moments she came across as the ingenue she is.
But overall this was a hugely encouraging performance from an artist that will only continue to develop her on-stage presence.