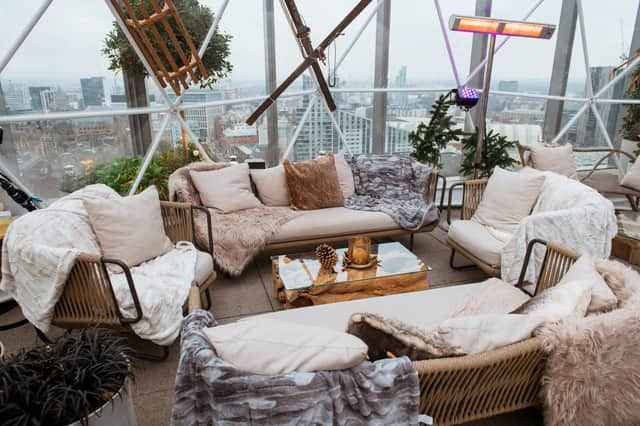 20 Stories Alpine rooftop terrace Credit: Jack Kirwin -JK Photography
One of Manchester's most popular restaurants has revealed a new-look alpine theme on its rooftop terrace.
20 Stories at Spinningfields has introduced the ski theme this month and the new look will run until the new year.
The alpine themed rooftop will see the return of their large winter globes, along with four chalets for up to six guests to keep people cosy.
Guests will also be able to snuggle up with a blanket and enjoy seasonal drinks with a bespoke cocktail menu featuring limited edition gin cocktails.
20 Stories alpine terrace Credit: Jack Kirwin -JK Photography
Natasha Davies, marketing manager, said: "Our aim is to provide a cosy, warm and magical wintry feel that overlooks our wonderful city for those festive celebrations with your friends, colleagues and family'.
'We have worked hard to ensure we are able to offer a totally diverse and unforgettable experience that you can't get anywhere else in the city, and we are sure our guests will love it every inch as much as we do."