St. Patrick's Day is just around the corner and, as always, there are plenty of events planned in Manchester to mark the occasion, from parades to pop-ups.
The holiday was traditionally a celebration of the saint, who drove the snakes out of Ireland, converting its people to Christianity. Today, however, it is a chance for people around the world to celebrate Irish culture and heritage.
Here are our recommendations for St Patrick's Day events in Manchester, starting with the main events organised by the Irish World Heritage Centre.
Irish World Heritage Centre
Manchester's Irish community are kicking off celebrations this year with their annual parade. The parade will leave the Irish World Heritage Centre (IWHC) in Cheetham Hill at 12pm on, Sunday 12 March, then it will head down Cheetham Hill Road to the AO Arena and back again. The whole route is expected to take about two hours or so. More details about the parade can be found on the IWHC website.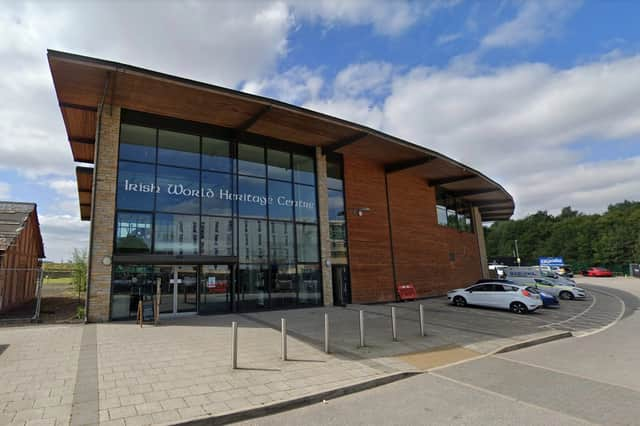 A fun fair will also be open at the centre from 12pm to 9pm for two weekends, starting from 10-12 March and then the next week, 17-19 March. There will also be a funfair and fireworks night on Saturday 12 March, with the display starting at 7pm. Entry is free and no tickets are required. More information about the fair can be found on the IWHC website.
On St Patrick Day itself, 17 March, the centre will be open from 9am to 9pm. They will be serving up full Irish breakfasts from 9am-4pm and then snacks after that. Throughout the day there will be entertainment from a variety of Irish acts.
Manchester Irish Festival 2023
Events are taking place all over Greater Manchester as part of this year's Manchester Irish Festival. Starting on 8 March, there will be over 100 events celebrating Irish music, culture and dance. Some of the participating venues include Fred's Ale House in Levenshulme, where there will be several Irish singers performing, as well as fiddle and flute players, and the Union Inn, also in Levenshulme, where there will be karaoke, a quiz and a Guinness-sponsored darts night, among other things. There will also be events at the Framer's Arms, Burnage, and Henningan's sports bar in Levenshulme.
Tickets are now on sale for St Patrick's day weekend (15-18 March) at Piccadilly Gardens' Dock 53, where there will be live entertainment throughout the day. Entry is free, but you can book tables to secure seats for you and your friends. A table booking for eight people costs £70.40 and secures your place for three hours. Your first drink for each person is also included in the price. Bookings can be made via Ticketline.
The Bowling Green, Chorlton
There will be Irish-themed events all week at the Bowling Green in Chorlton, starting on Sunday 12 March with a traditional music session. On Wednesday 15 March, there is a fun limerick competition and an Irish quiz on Thursday 16 March. For the big day itself, they will be serving Irish food specials all day and live music from 3:30pm. The Craictastic Disco starts at 8:30pm. More information can be found on the venue's website.
Seven Drunken Nights - The Story of the Dubliners
For one night only, the Palace Theatre, in partnership with Tourism Ireland and in association with legendary Irish pub O'Donoghue's will be showing Seven Drunken Nights, the story of the legendary Irish band The Dubliners. The live musical, which is coming straight from the West End, will take place on Thursday 16 March. There are limited tickets left at £24, which can be purchased via the ATG website.
Other events to look out for
There will be a whole two days of live music at Hatch on Oxford Road. Entry is free but you can book your place at [email protected]. They will also be hosting a CE'ST LA VIE competition, where for a limited time you can get a Jameson's and orange for £3.33. More information can be found on the Facebook event page.
Jameson's are also taking over Oast House from 17-19 March. There will be live music, games, street food and Jameson's giveaways. Entry is free and there is no need to book. More information can be found on the Facebook event page.