Manchester Folk Festival: Five top acts heading to the city for celebration of traditional music
Some of the biggest names in roots music are coming to Manchester for three days of brilliant gigs.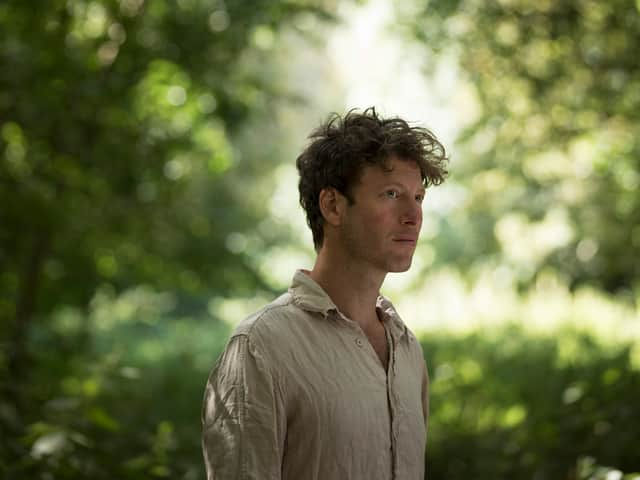 Sam Lee
Manchester Folk Festival is back with a host of top names coming to the city for three days of brilliant gigs celebrating traditional and roots music.
The concerts kick off on Thursday (21 October) and the music flows freely until Saturday 23 October.
Organisers have pulled out all the stops to put together an extraordinary line-up ranging from traditional to contemporary sounds, with English roots music to the forefront of the programme.

Most Popular
Here are five top acts you won't want to miss on their visit to the city.
Spiers & Boden
John Spiers and Jon Boden are two of the biggest names in English folk music and their visit to Manchester is part of their hotly-anticipated comeback tour as a duo.
They first racked up the plaudits playing music together, but then put their duo on one side to concentrate on the ground-breaking folk big band Bellowhead, which played its final concerts in 2016.
Since then both have formed and worked with other projects before finally revealing last summer that Spiers & Boden was back.
Fans can enjoy the duo's return at HOME on Thursday 21 October at 7pm, with support from acclaimed duo Janice Burns and Jon Doran and Dalinda, one of several Hungarian acts taking part in this year festival as the country is the event's international partner for 2021.
Kathryn Tickell & The Darkening
Kathryn Tickell is the world's most successful and respected performer on the Northumbrian smallpipes and an icon of traditional music.
Her latest project, Kathryn Tickell & The Darkening, is inspired by the dramatic and wild countryside around Hadrian's Wall and sees her team up with English and Scottish musicians to evoke dark and powerful sounds from the past.
Kathryn Tickell and The Darkening
The five-piece band brings a global perspective to some of the oldest Northumbrian tunes they can find and their approach can be heard on their debut album Hollowbone.
The group takes to the stage at HOME at 7pm on Friday night, with support from The Last Inklings and the Pengetos Trio.
John Bramwell & The Full Harmonic Convergence
The former I Am Kloot member is bringing a contemporary element to the festival with a band helping him showcase his skills as a singer-songwriter and his three decades as a performer.
His 2018 album, Leave Alone the Empty Spaces, was his first full collection of new songs since leaving the band and was inspired by his travels off the beaten track throughout the UK and Europe.
John Bramwell from I Am Kloot with his band
Fans can expect a two-hour show packed with his own songs, choice cuts from his solo repertoire and a few favourites from I Am Kloot's back catalogue.
He performs at the O2 Ritz on Thursday evening, with support being provided by India Electric Co. and Ellie Gowers.
The Gigspanner Big Band
The Gigspanner Big Band has racked up praise from fans and critics alike with their high-octane blending of traditional and experimental folk and traditional sounds.
The group started off in life as a trio with legendary Steeleye Span fiddle player Peter Knight, percussionist Sacha Trochet and guitarist Roger Flack.
It has now expanded to a big band with multi-instrumental duo Edgelarks (Phillip Henry and Hannah Martin) and melodeon master John Spiers also coming into the line-up.
Their gig at HOME on Saturday afternoon will see them supported by Muzsikás, a celebrated Hungarian act bringing the folk sounds of Eastern Europe to Manchester.
Jesca Hoop
Known as something of a musician's musician, Jesca will be making a hometown appearance as she is now based in Manchester, having moved from her birthplace of California.
She was discovered by Tom Waits and brought on tour by Peter Gabriel to sing in his band before a phone call from Elbow's Guy Garvey led to her crossing the pond.
Her 2019 album Stonechild showcased her songwriting, which is rooted in folk traditions, led by acoustic sounds and contains lots of intricate details.
She plays at the Royal Northern College of Music on Friday evening, with The Magpies also on the bill.
What else do I need to know?
Gigs take place throughout the three days with the festival's regular venues HOME and 02 Ritz joined in hosting concerts by the Royal Northern College of Music and the International Anthony Burgess Foundation.
As well as the five gigs highlighted there is plenty more to enjoy, with the programme also containing appearances from the likes of O'Hooley and Tidow, probably best known for writing the song used by the hit TV series Gentleman Jack as the theme music, Manchester-based award winning act The Breath featuring Armagh-born singer and flautist Ríoghnach Connolly, an acoustic and a cappella show from post-punk quartet The Futureheads and a gig starring top singer and folksong collector Sam Lee.
The festival will also be hosting English Folk Expo's 2021 Showcase, welcoming music industry representatives from the UK and across the world.
Covid measures will also be in place at the venues.