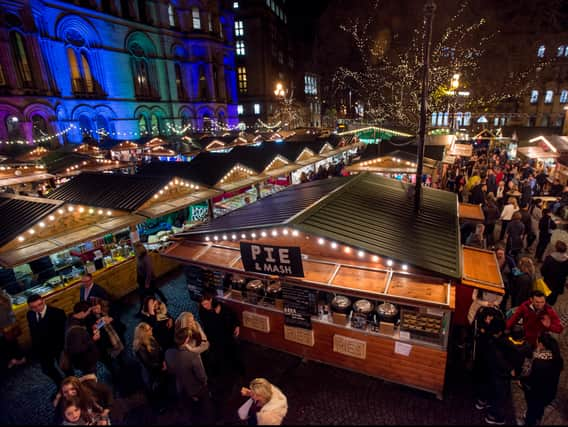 The centre of Manchester will once again be transformed into a festive wonderland with the return of the popular Christmas market, the council has revealed.
Thousands of people have descended on the town centre in previous years to enjoy festive food and drink and browse an array of craft and gift stalls.
So what can people look forward to at the 2021 edition of the market? Manchester World has rounded up what we know so far.
When is the Manchester Christmas Market?
Manchester City Council has revealed that the Christmas market is back in the city from 12 November to 22 December.
However, the town hall is keeping further details firmly under wraps at the moment.
The message on Twitter announcing the return of the markets told budding visitors only that further details will be released and they should keep their eyes peeled for more information coming out over the next few weeks.
However, the announcement was accompanied by news that there will be strict crowd control measures in place with clear entry and exit systems in place to safeguard public health and minimise the spread of coronavirus.
What else do we know?
News of the return of the markets, which had to be completely cancelled last year due to Covid-19, has been celebrated as a major economic boost for the city and an opportunity for people to get together and enjoy the popular activities of meeting friends over some food and a drink and browsing the many stalls.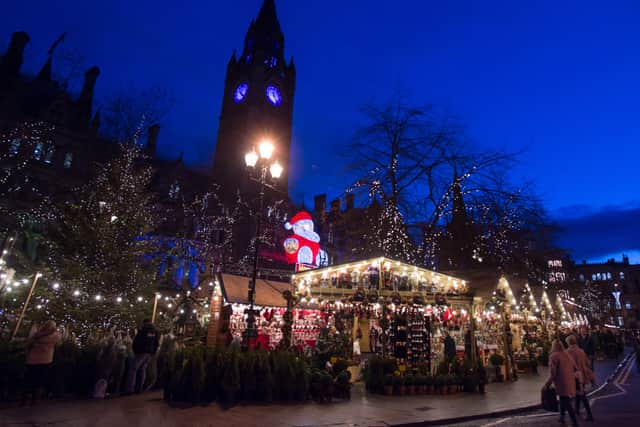 The exact locations are yet to be confirmed, but there are expected to be a number of sites across the city centre.
Visit Manchester said people can expect to follow a trail through the city, looking at crafts, gifts, jewellery and toys while tucking into German festive market favourites such as bratwurst, Hungarian goulash, paella, hog roast, vegetarian options or more.
The markets began in Manchester in 1998 and attract thousands of visitors every winter.
The news of their return, after the 21st edition had to be abandoned last year, has certainly proved a hit with the public.
The idea of Christmas markets running during the four weeks of Advent originated in the late medieval period in Germany, but are now so popular with people that they have spread around the world.