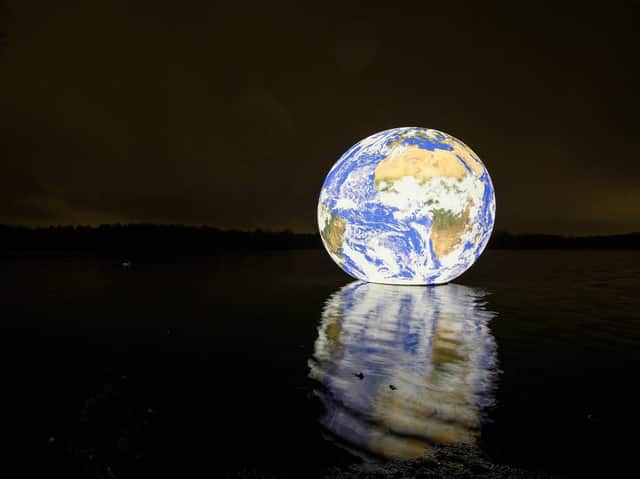 Salford Quays will be transformed into a blaze of artistic illumination as the spectacular and ambitious Lightwaves festival returns.
Glowing and light-up sculptures and artworks will take centre stage at the location for 10 days starting on Friday 3 December.
Organisers are hoping thousands of people will wrap up warm to enjoy the outdoor cultural spectacular.
Here's when Lightwaves 2021 is on and what you can expect to see if you head down to the Quays.
What is Lightwaves and when and where is it taking place?
Lightwaves is a trail of spectacular illuminated art pieces located around Media City UK and Salford Quays.
It opens on Friday 3 December and continues until Sunday 12 December.
Each evening, the area around the Quays and media development will be transformed after dark into a wonderland of glowing light.
This is the third year the festival has run and the organisers are hoping to attract the highest number of visitors so far.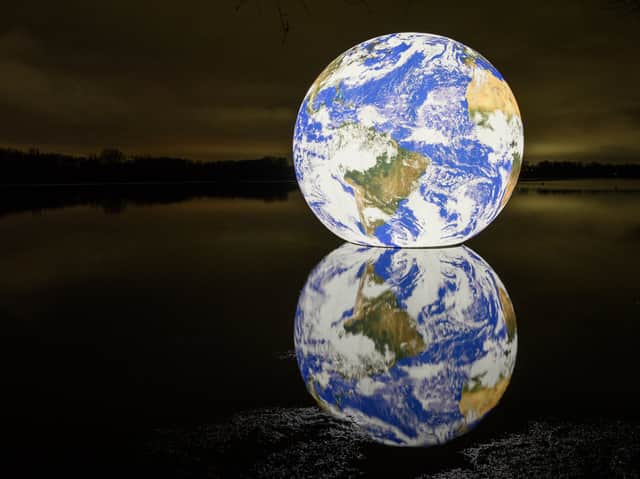 Local and emerging talent will be placed alongside established names in the art world, and the urgent and pressing theme of protecting the planet and building a sustainable future underlines the commissions which will be on display.
Visitors can wander around the exhibition at their own pace, and Quays Culture has launched a free mobile app to help people navigate the festival.
There will also be a festive makers' market at Quayside to coincide with the Friday launch.
A work which has already made a huge impact
The centre piece of the festival is Luke Jerram's spectacular Floating Earth.
The artwork lets visitors see our planet floating on the surface of the water in three dimensions.
Measuring 10 metres in diameter and created from detailed NASA imagery of the Earth's surface, the Bristol-based artist hopes to give visitors a profound understanding of the interconnection of life on the planet, and a renewed sense of responsibility for taking care of the environment.
It arrived recently in the North West when Wigan Council arranged for it to be displayed on water at Pennington Flash in Leigh.
The artwork made a huge impression on social media as people flocked to see it, and Lightwaves organisers will be hoping audiences in Salford will be similarly wowed.
What else is on at the festival?
Situated in Mariner's Canal, Sirens by Davy and Kristin McGuire is a beautiful and haunting display featuring life-like mermaids and sea creatures as they float on the water and encounter the devastating effects of plastic pollution and climate change.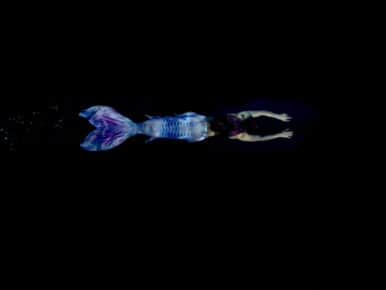 There is also Cygnus by Loomaland, a water ballet that features 12 synchronised, glowing robot swans.
The birds change colour to the music as they glide along the surface. The soundtrack is new for Lightwaves and has been commissioned by Submerge, which seeks to involve marginalised artists in creative tech and music projects.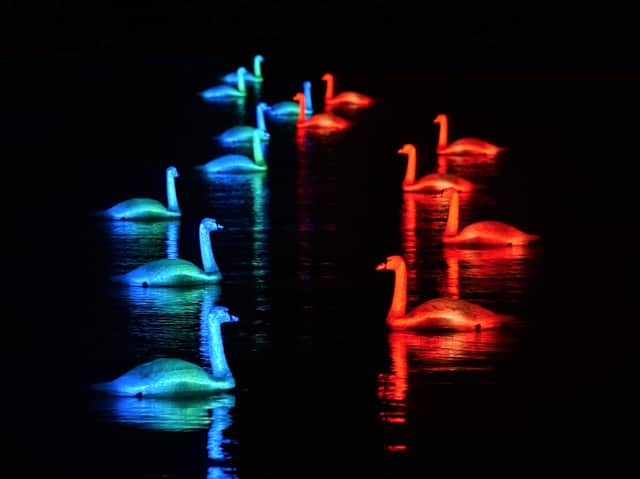 Backstage Academy students have worked alongside multimedia artist Aphra Shemza to create Hive Minds, inspired by the Manchester bee.
The 3D printed sculpture is sustainably sourced, and the materials will be reused and recycled, while the artwork focuses on what can happen when people work together to tackle the climate crisis.
There is also Illumaphonium by Michael and Gemma Davis, a giant interactive sound instrument made up of more than 150 hand-tuned and illuminated chime bars which respond to touch with ever-changing patterns of light and sound.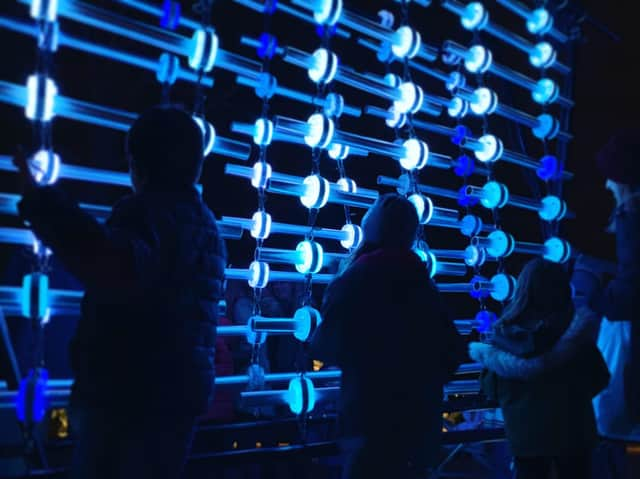 Other work in the festival includes a sculpture about social alienation, a display of giant robotic flowers in the Media City gardens and an immersive light projection.