Justin Bieber has confirmed he will be postponing all his upcoming Justice World Tour dates for the next six months, including a show in Manchester.
The Canadian singer-songwriter announced in September that he was going to "take a break" from performing after realising it 'took its toll' on him after performing in Brazil.
This meant a few of his performances were pushed back - but now Bieber has decided to postpone shows until March 2023 at least.
Bieber had resumed his Justice World Tour in late July after it was postponed multiple times due to Covid and his Ramsay Hunt syndrome diagnosis.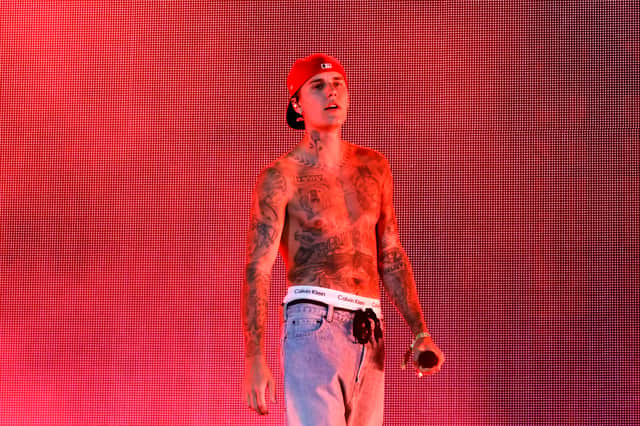 His tour was originally set to come to a close in Poland at the end of March, but this may now be the earliest time it will resume.
Bieber had planned to perform at Manchester AO Arena twice - on February 25 and March 4 - however both of these gigs will be moved to later dates.
AEG, Bieber's promoter, said: "The tour, originally slated to begin in 2020 before being postponed due to the COVID-19 pandemic, kicked off in February of this year in San Diego, CA and made stops in ten countries across three continents.
"On September 6, Justin first announced he was taking a break from touring to make his health a priority.
"That news was followed on September 15 by his announcement of the cancellation of twelve dates running through October 18.
"With today's announcement, these remaining dates are officially postponed. The potential new dates will be subject to venue and date availability."
Here's everything you need to know about Justin Bieber's tour postponement, including what Ramsay Hunt syndrome is and whether tickets are still valid for his Manchester AO Arena show.
What is Ramsay Hunt syndrome?
Ramsay Hunt syndrome is caused by a virus in the facial nerve and is a severe cause of facial paralysis, according to the NHS.
Patients may have blisters in their ears and on the roof of their mouth, as well as facial weakness. Less than half of sufferers will recover completely.
Treatments include steroids and antiviral medication, with patients given advice on eye care and facial rehabilitation.
Are tickets still valid for Justin Bieber: Justice World Tour?
All tickets for Justin Bieber's Justice World Tour remain valid and fans with tickets to all postponed dates do not need to do anything other than await further news on dates, venues and cities as updates become available.