Jupiter will dazzle in the skies above Manchester this week - here's how to see it
Astronomy fans could get a good glimpse of the giant planet this week - but the Manchester weather may put a spanner in the works.
Watch more of our videos on Shots! 
and live on Freeview channel 276
Visit Shots! now
Stargazers in Manchester will want to look to the heavens this week, as Jupiter is set to put on a dazzling show in the night sky.
The mighty gas giant planet will appear to the naked eye as a bright star, because it will be at "opposition".
However, anyone wanting to enjoy the show in Manchester will also need to cross their fingers, as the weather forecast is not entirely favourable for stargazing.
Here's what you need to know if you are going to try to see the Solar System's biggest planet.
What does it mean when a planet is at 'opposition' ?
Opposition - when applied to celestial bodies like planets, means that as Earth passes between the Sun and Jupiter, the planet will appear opposite the Sun.
Planets are usually in opposition for a very short length of time but, during that time, they are visible to the naked eye.
Jupiter is expected to be visible in the night sky at around 9pm on Thursday (19 August).
The planet will be extra bright and should be the most luminous object in the sky.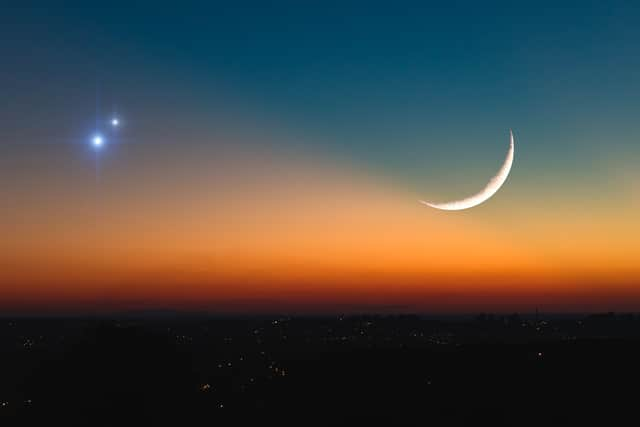 Stars twinkle but planets do not is another helpful tip to ensure you are looking at the right thing.
People wanting to see Jupiter should get to a high vantage point, without tall buildings in the way, and then look to the east, the opposite side of the sky from where the sun has set.
Jupiter will be at its brightest on the evening of Thursday 19 August as the planet's opposition takes place just days before the full moon on 22 August.
Jupiter should be visible low above the south-eastern horizon from sunset on the days around opposition on 19 August, but if you wait until a few hours after sunset then it will have risen higher – around 20-25 degrees altitude – and will be easier to spot.
What is the weather going to be like?
For Manchester residents, this is the bad news.
Spotting Jupiter's opposition could well be a matter of some luck as the forecast for Thursday evening is not brilliant.
Grahame Madge, a Met Office spokesman, said: "Tomorrow evening's forecast is suggesting quite extensive cloud cover over the North West.
"However, it is also showing that it's not necessarily going to be horizon to horizon so there may well be sufficient breaks to enable some people to obtain more fleeting views of Jupiter.
"Keep watching the skies and hopefully a break in the cloud will open up."
Those looking for Jupiter in the night sky may catch a glimpse of its moons and Saturn as well.
Four of Jupiter's moons may be visible through a small telescope or a pair of binoculars.
They will look like objects resembling stars in a straight line very close to the disc of the planet.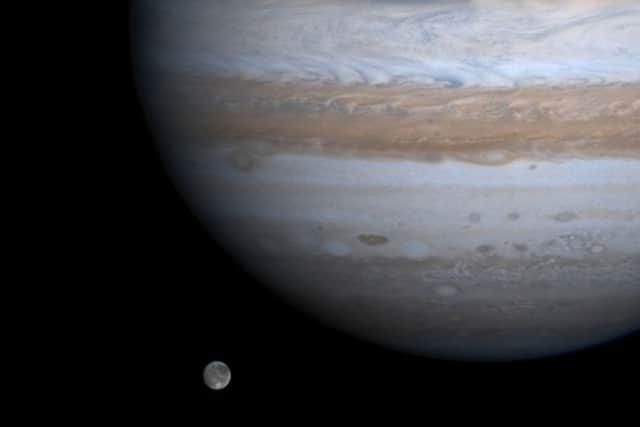 These are known as the Galilean moons as they were first discovered by Italian astronomer and scientist Galileo Galilei over 400 years ago.
Saturn will be close to Jupiter in the sky and lucky planet-gazers may even catch a glimpse of its famous rings.
A version of this article originally appeared on our sister title, NationalWorld