Lycett, who is originally from Birmingham, has been in the headlines on two separate occasions in recent weeks, is one of the biggest comedians on the circuit in 2022.
Here's what you need to know ahead of the show, including how to get tickets and when he comes to Manchester this summer.
When does Joe Lycett perform in Manchester?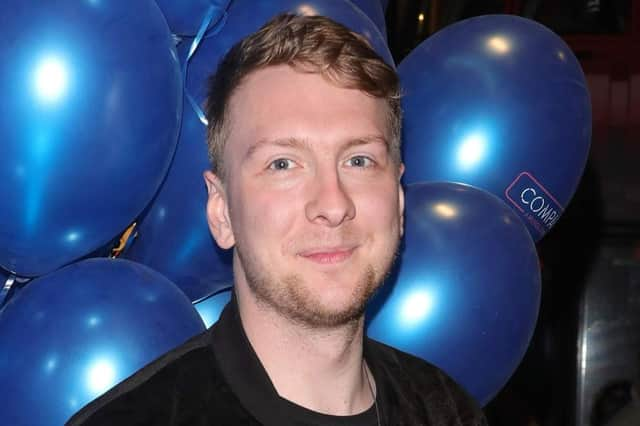 Joe Lycett's AO Arena show at the AO Arena in Manchester is due to take place on Tuesday, 20 September.
This show was added to the tour schedule following the swift sell out of the first two Manchester shows, which were due to take place on 22 and 23 July at the Palace Theatre.
Are tickets available for the AO Arena show?
According to Ticketmaster, there are still plenty of tickets available for the show in September.
Seats on the floor of the arena and in blocks of tiered seating around the venue remain on sale.
These tickets are priced at £46.70 and can be booked through Ticketmaster.
Where else is Joe Lycett performing?
Throughout September, Joe Lycett has a packed tour schedule - and some of these shows have already sold out.
Here is the September schedule, including the date at the AO Arena.
Thu 1 Bath - The Forum
Fri 2 Bath - The Forum
Sat 3 Bath - The Forum
Wed 7 Portsmouth - Guildhall
Thu 8 Portsmouth - Guildhall
Sun 11 Cardiff - Motorpoint Arena
Mon 12 Cardiff - Motorpoint Arena
Wed 14 Leeds - First Direct Arena
Fri 16 Birmingham - Utilita Arena
Sat 17 Birmingham - Utilita Arena
Tue 20 Manchester - AO Arena -
Wed 21 Newcastle - Utilita Arena
Thu 22 London - OVO Arena Wembley
Fri 23 London - OVO Arena Wembley
Why did Joe Lycett write to Boris Johnson?
Always someone to make you laugh on social media, Joe Lycett wrote a 'resignation email' to Prime Minister Boris Johnson on behalf of Culture Secretary Nadine Dorries.
He posted the letter on Twitter during the flurry of actual resignation letters the Prime Minister received.
Writing as Nadine Dorries, Joe said: "It is with deep sadness that I have reached the conclusion this is not working.
I have made honest efforts to resolve the difficulties but it has become clear this morning that I am unable to proceed further.
"I would like to thank you for purchasing the PoptheTop automatic bottle opener for me last week.
"I was very grateful for this and for many things you have done for me, but I believe you have not purchased the correct bottle opener.
"I was looking to open a bottle of 'I Heart Pinot Grigio' I got from Tesco last night and discovered the PoptheTop bottle opener is actually only designed to open traditional beer bottles or Coca Cola or J20 apple and mango.
"It has been the honour of my life working in your government. I still believe and stand by you.
"But I would like you to reconsider and maybe purchase the Cuisinart CW050U Electric Wine Opener which is £50 in John Lewis and has a three year guarantee and free delivery, or Le Creuset LM250 Lever Corkscrew but that is £95 and looks confusing to use.
"Please replace the PoptheTop automatic bottle opener which doesn't even work on the Grolsch bottles which have the metal clasp."