The countdown to Eurovision 2023 is on and Manchester is gearing up for a big weekend of celebrations. Up and down the country, cities are getting out the flag bunting and blasting out the cheesiest Europop hits from previous years as we wait to find out which European nation will take home the trophy.
This year's Eurovision is an important one for the UK. The contest is taking place in neighbouring Liverpool, hosting on behalf of last year's winners Ukraine, where the war continues to rage.
If you were not one of the lucky people to have secured tickets for the big day, there are plenty of places in Manchester where you can watch alongside other Eurovision fans. Here are our top picks.
The main celebrations in Manchester will be taking place in the central fanzone at Piccadilly Gardens, where big screens have been set up for the crowds to gather and watch. Fans will be able to purchase food and drinks from the various stalls and bar. There will also be entertainment at the screening of Saturday's final, including a set from drag queen DJ Misty and face-painting for children.
Guests are allowed to bring their own food and non-alcoholic drinks, providing they are not in glass containers. Bag searches will be taking place on entry to the fan zone and guests are being asked to limit themselves to a small rucksack.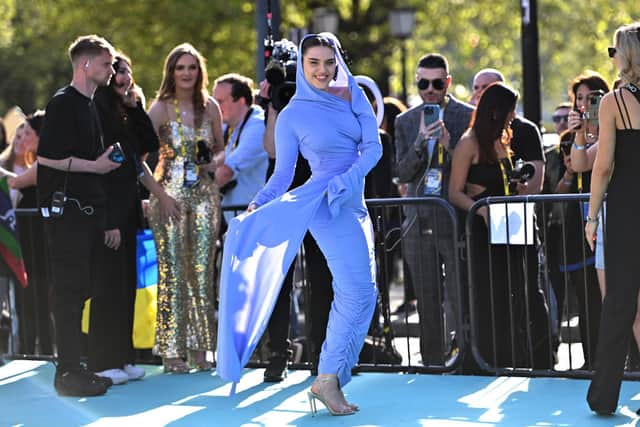 For the semi-finals (Tuesday 9 May and Thursday 11 May), the fan zone will open at 5:30pm, ahead of the BBC coverage, which will begin at 8pm. It will stay open until after the results have been announced at 11pm.
There is a full day of celebrations planned for the big day, Saturday 13 May, with the raised platform area of the fan zone opening at 12pm, and the full fan zone (including grassy areas) opening at 4pm. It will remain open until 1am on Sunday morning.
Entry to the fanzone is free but there are limited places and people will be admitted on a first-come basis. Toilet and first aid facilities will be provided.
Several city centre cinemas will also be screening the Grand Final on Saturday. The Vue cinemas in the Printworks and Salford (Quayside) will be showing it. You can purchase tickets via their website and they will cost around £17-19. The Odeon cinemas at theTrafford Centre and in Oldham will also be hosting Eurovision screenings. Tickets can be purchased via the Odeon website.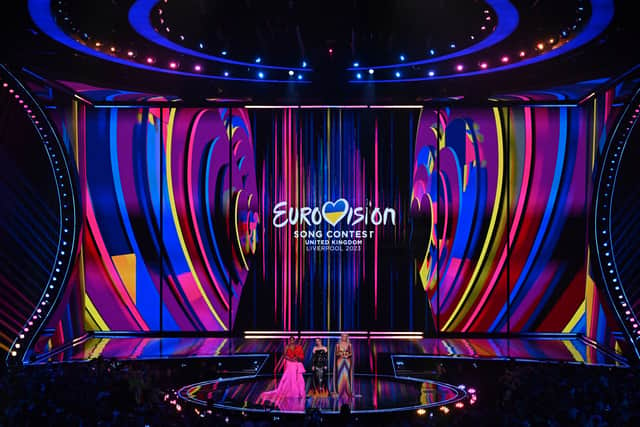 The Everyman cinema in Manchester city centre are also inviting people to come and watch it on the big screen. Your ticket includes drinks, a snack pot and a scorecard, and fancy dress and dancing are encouraged. More information can be found via the cinema's website.
A free Eurovision event will be taking place at the Green Quarter's New Century Hall. When you book a table via email at [email protected], your table will be assigned a country and entered into a sweepstake in which you and your friends could win a £100 bar tab, providing your country wins.
Fancy dress is encouraged and the best outfit will also win gig tickets and room at The Alan hotel. This will be an 18+ only event.
One of Manchester's biggest entertainment and food and drink venues will be hosting a massive Eurovision party this weekend. Tickets are now on final release at £7 and can be booked online via the venue's website. There will be loads of entertainment on the day, including mass karaoke, performers, DJs, bingo and themed food and drink.
Ducie Street is pulling out all the stops this Saturday for the Grand Final, starting off at 11am with a Eurovision Disco Brunch. There will be bottomless booze, food and tunes spun by DJ Fat Britney. Tickets at £40 and can be booked via Opentable.
The Eurovision pre-party begins at 4pm in the lounge and then the Watch Party begins with the live coverage at 8pm. Entry to both of these is free.