Chris Brown at O2 Arena: Under The Influence singer wows London with first UK solo tour in 13 years
REVIEW: Chris Brown captivated fans with his Under The Influence tour at London's O2 Arena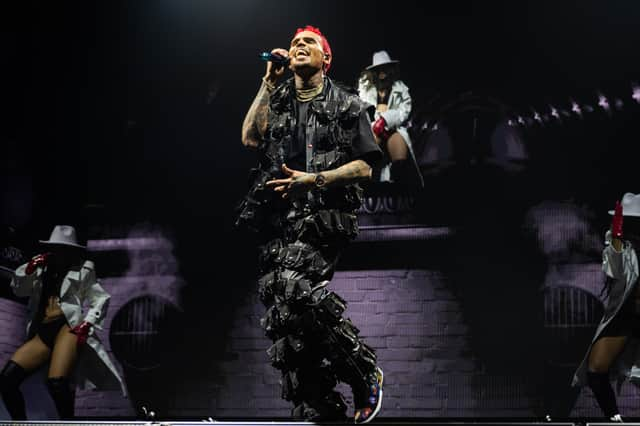 Chris Brown put on an energetic display at the O2 Arena on Wednesday night, as he took to the stage for his second show in London.
The Run It singer, 33, from Virginia, who was reportedly 'banned' from Great Britain previously, has been highly anticipated to return to the stage with his collection of hits as Under The Influence is his first solo UK tour since 2010.
He donned head-to-toe khaki as adoring fans erupted in screams and applause when he stepped on stage to kick off the second date of his sold out concerts in London. Indigo was the first song to be performed, followed by upbeat hit Beautiful People.
The atmosphere was electric as those who've been a fan of Chris since he made his music debut in 2005 joined forces with younger generations who are more familiar with his newer releases. Alongside music, he has built a legion of fans with acting roles in films such as Stomp The Yard and This Christmas.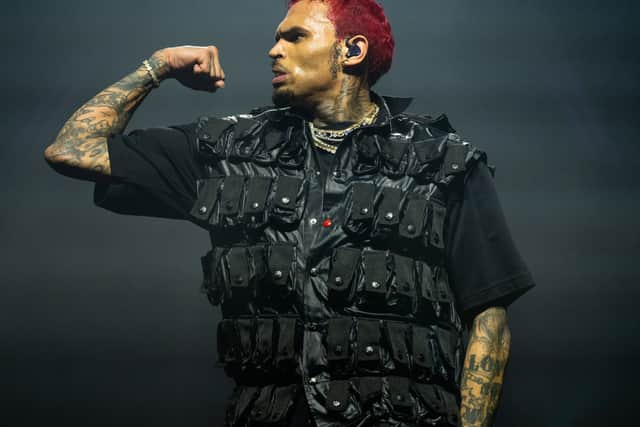 Chris seemed just as energetic as when he broke onto the scene as a teenager, dancing and jumping while belting out his catalogue of chart-toppers. Notable mentions include With You, Don't Wake Me Up and Turn Up The Music.
Fans were visibly emotional when he slowed the tempo to perform Take You Down as one lucky individual was chosen to go on stage for a lap dance from the hearthrob.
Attendees described the performance as the "best concert they had ever been to" as they rushed to refill their drinks during the intermission, while one fan gushed that the atmosphere was better than when Chris performed at Wireless Festival as the audience "appreciated" R&B music more.
The father-of-three swapped his look for a coordinated black puffer jacket and black jeans, before returning to the stage with 2019's Heat. Warm Embrace, Under The Influence and Lady In A Glass Dress also got the audience singing along.
Admittedly, I was among those who were disappointed when it was initially announced that Skillibeng would no longer be supporting Chris on the European leg of his tour.
A statement from the Jamaican artist read: "It is with a heavy heart that Skillibeng/Eastsyde Records would like to announce to fan, his withdrawal from the "Under the Influence Tour: Europe.
"We were looking forward to being on the road with our brother Chris Brown and doing what we both do best which is entertaining our fans.
"Due to unforeseen circumstances beyond our control, we could not make the Europe leg of the tour happen. We look forward to being on the road Again."
However, Skillibeng was replaced by South African singer and TikToker Tyla, who took to the stage around an hour before Chris. The 21-year-old's performance was reminiscent of noughties R&B act 3LW.
Having managed to squeeze around 50 songs in two hours including allowing fans to cheer to vote for a selection, Chris ended the show with 2021's Go Crazy.
He had to release additional tour dates in response to the demand from fans who missed out on the initial ticket release last year. The singer is also set to perform in France, Switzerland, Germany, Belgium and Amsterdam.
Ticket holders in Glasgow have faced disappointment during the tour as it was announced that Chris's show scheduled at the OVO Hydro on Monday 20th February will no longer go ahead.
10 days before the gig, the promoter emailed fans saying: "The Chris Brown show originally due to take place on Monday, February 20, at OVO Hydro, Glasgow, has been cancelled due to scheduling challenges.
"You will receive a refund within three days. We apologise to all ticket holders who were looking forward to attending the show."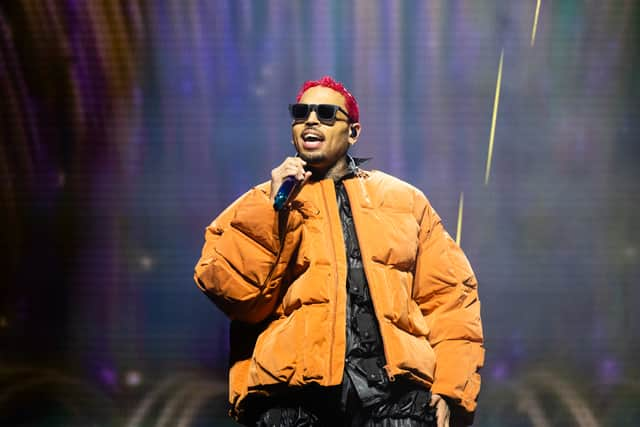 Many fans were quick to take to social media to vent about the cancelled show, however Chris will be performing in the Scottish city in March.
Visit the Ticketmaster website to check remaining ticket availability.
London O2 Arena - Thursday 16th February
Birmingham Resorts World Arena - Sunday 19th February
London O2 Arena - Monday 20th February
Manchester AO Arena - Thursday 9th March
Manchester AO Arena - Sunday 12th March
Manchester AO Arena - Monday 13th March
Glasgow OVO Hydro - Friday 17th March