Burns Night is almost upon us and despite being over 200 kilometres away from the northern border, there are plenty of ways to celebrate the life and work of the Scottish Bard in Manchester. The celebrations fall on 25 January 2023, Robert Burns' birthday, and are usually marked with a special Burns' supper of haggis neeps and tatties. The evening normally involves several toasts and poetry recitals such as 'Selkirk Grace' and the 'Address to a Haggis.'
If you're a Scot in Manchester, or simply a Mancunian looking to take part in the Scottish traditions, here are some places to enjoy a wee dram on Burns Night.
Edinburgh Castle
The Edinburgh Castle in Ancoats, one of the city's oldest pubs dating back to 1811, is hosting a Burns Night on 25 January, complete with a eight-course supper, accompanying whisky flight and poetry recital. The star of the Scottish-inspired menu is the Swaledale lamb Haggis, Royal Oak neeps and tatties, but the dish that has caught our eye is the Irn-Bru pastille. A vegetarian set menu is also available.
Seating begins at 7pm and both set menus are £60 per person. The whisky flight is optional and will cost extra. You can book at table via the Edinburgh Castle website.
BQ Bitesize Scottish Supperclub
The Northern Quarter butchers, the Butcher's Quarter, are hosting a pop-up Burns Night supper at their new cafe BQ Bitsesize in the Manchester Craft and Design Centre. The three-course menu starts with a cold smoked salmon and shellfish chowder, followed by haggis, neeps and tatties, finishing with a rhubarb Cranachan. Each course is paired with a wine, and there will also be snacks and cocktails on arrival. Seating begins at 7pm. Tickets cost £75 per person and can be purchased via Eventbrite.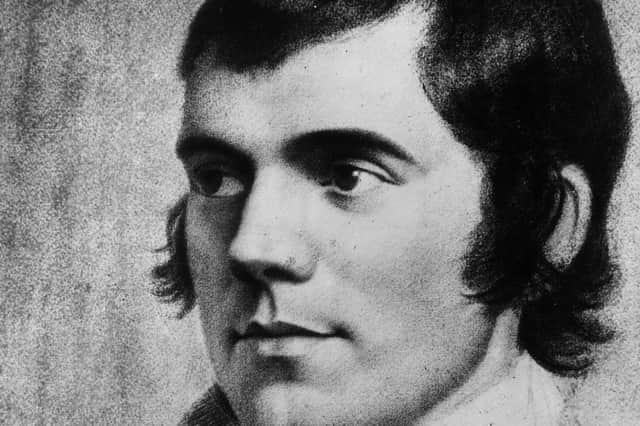 New Century
New Century, the Green Quarter social and creative hub, is inviting guests to celebrate Burns Night on 25 January. There are several food vendors based at New Century who will be selling Scottish-themed snacks, flights of whisky and there will be poets there "from all walks of life" performing recitals. The evening starts at 6pm and entry is free. More information can be found. More information can be found on their Instagram page.
Sam's Chop House
The historic Sam's Chop House has also cooked up a five-course Burns Night menu that also comes with an optional cheese board and whisky flight. As well as the classic haggis, neeps and tatties, the menu features Scottish king scallop, pan-fried venison and and cranachan.
The menu costs £60 per person, not including whisky flight or cheese board, which both cost a £10 supplement. Bookings can be made via their website.
Open Kitchen
The Open Kitchen at the People's History Museum will be hosting Burns Night supper clubs on January 26 and 27. The menu includes smoked haddock as well as lamb haggis, neeps and tatties. Vegan options are also available. Tickets are £35, with £5 going to the Only a Pavement Away charity. More information can be found via the cafe's Instagram.
Whisky Tasting with The Dalmore
If Burns Night for you is all about the whisky, then head down to Harvey Nichols for a whisky tasting experience with The Dalmore, who have been making whisky since 1263. The tasting starts at 6pm on Wednesday 25 January and tickets cost £40. Bookings can be made via Eventbrite.
The Briton's Protection
For the very reasonable price of £25, you can enjoy a Scottish supper of haggis, neeps and tatties plus five drams at the Briton's Protection on Wednesday 25 January. You will also get a glass of Edinburgh Gin on arrival. You can book your place via email at [email protected] or Eventbrite.