Sheffield's finest Arctic Monkeys are bringing their 'The Car' tour to Manchester's Old Trafford Cricket Ground. The show takes place at the start of June and will see the band bring classic tunes both old and new.
Arctic Monkeys have two shows pencilled in for Old Trafford. These will take place on Friday 2 and Saturday 3 June.
Getting around the city for these big events can be tricky, but it's important to know when it is best to do so. Usually, it is recommended to use public transport to get around- something which Manchester has plenty of.
Ahead of the gigs, we've rounded up some of the most important information in terms of getting to Old Trafford Cricket Ground. Included in this is the nearest metro stop and nearby car parks if you need to drive in.
Metrolink
The Metrolink Tram system has over 90 stops around Greater Manchester- meaning this is probably the best place to start. The nearest station to the cricket ground is Old Trafford- which is located just outside the venue.
It is recommended that you buy your travel tickets beforehand. You can pay as you go by touching in and touching out at a smart reader on-stop, using your contactless payment card or device. You can also purchase adult, child, concession and family travelcards at the machines on-stop using cash or card.
Train
All of Manchester's major train stations have tram stops nearby. If you get into one of the main stations, you can transfer to Old Trafford on the tram.
Car parking
There are several car parks located within a reasonable distance to Old Trafford. However, with a large crowd expected at the venue, you'll need to get to them early to avoid disappointment.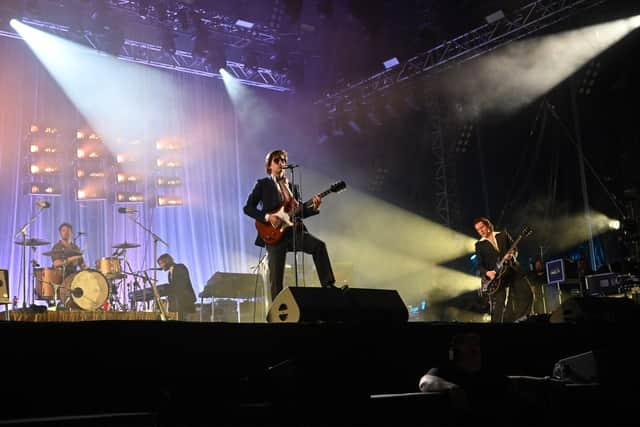 Nearby car parks include Trafford Town Hall visitor car park and The Valo Building Car Park. avoid any issues by double checking the opening times of your car park for after the gig.