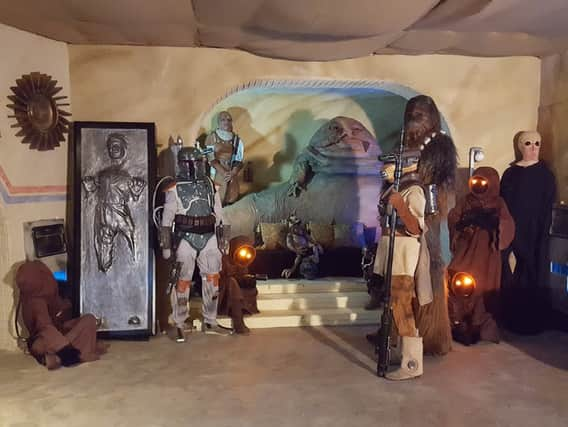 It is one of the most famous moments in sci-fi movie history.
In the first Star Wars film, Luke Skywalker and Obi-Wan Kenobi are searching for transport on a spaceship away from the desert planet of Tatooine and end up in a bar called the Mos Eisley Cantina.
There, they encounter an extraordinary scene of aliens of all sizes and shapes drinking, socialising and hustling.
This iconic scene is now going to be recreated in Manchester - and you could pop in for a drink and live out your Jedi fantasies.
What is the Star Wars themed bar?
The Cantina Space Bar has become well known for immersing drinkers in the Star Wars universe and recreating one of the first film's best-known scenes.
Visitors can grab a cocktail themed around the movie franchise and pose for pictures with people dressed up as a range of characters from the films.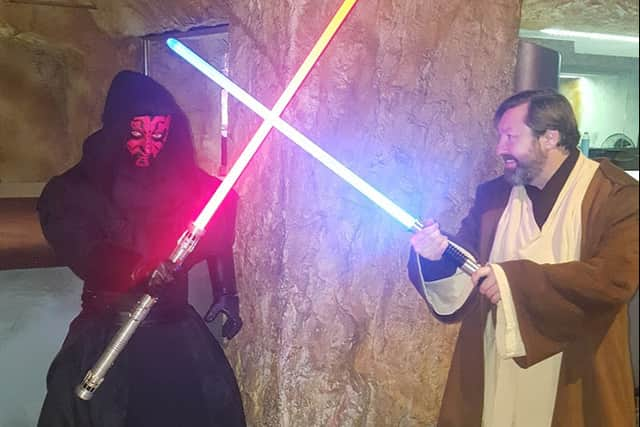 There are photo opportunities with lightsaber-wielding Jedi Knights, the hooded and sinister figures of the dark Sith Lords and a number of alien creatures from the series.
Why is it coming to Manchester and when?
The Star Wars themed drinking den will touch down in Manchester as part of Winter Funland, a huge indoor funfair and circus taking place during the festive season.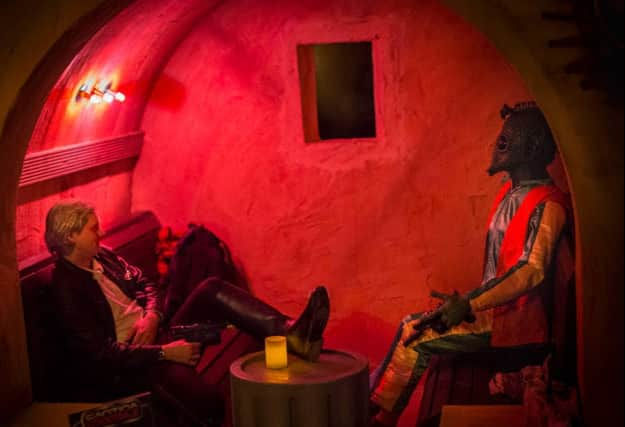 The revelry will take place at the Bowlers Exhibition Centre (BEC) at Trafford Park in the city between 19 December and 2 January 2022.
What else is going on and what else do I need to know?
The event will also include funfair rides and a festive circus.
There will also be opportunities for youngsters to see Santa in his grotto.
Everything takes place under one roof so fairgoers do not have to worry about the notorious Manchester weather being inclement during the Christmas period.
Anyone wanting to see Santa in the grotto will also need to pre-book that separately.