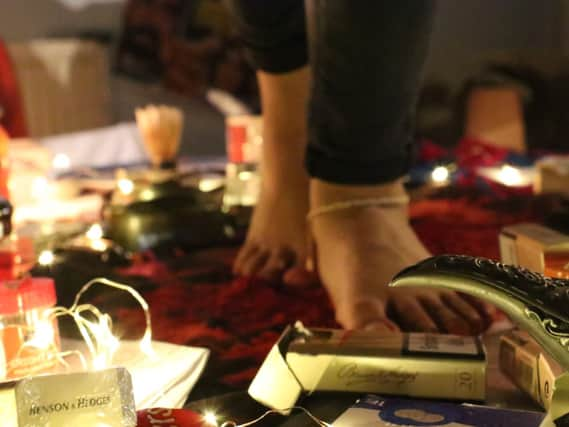 A Manchester artist and producer is issuing an unusual invitation to the city's culture enthusiasts - Come to My Mum's!
Afreena Islam-Wright is turning the Contact Theatre on Oxford Road into a space for South Asian Muslim women to talk about the things that matter to them next week.
There will be a panel discussion and an evening of storytelling and poetry - and given the homely vibe of the event, audiences can rest assured they will be well fed.
Afreena's event is part of a week in which issues facing the Muslim community are creatively put in the spotlight in Manchester, as an acclaimed theatre show about young men and their love of cars also comes to the city.
What is Come to My Mum's and how was it created?
Come to My Mum's is the brainchild of Afreena, who is from Old Trafford and combines her creative work with her day job at the Arts Council on diversity across the north of England.
The idea had roots in her upbringing when her mum's house was the place where she would invite friends to eat, chat and socialise.
Afreena, 31, said: "My mum wasn't as keen on me going out as much as some of my friends so I always invited them round to my house.
"This is going back to when I was a teenager and it's something I've carried on throughout my life.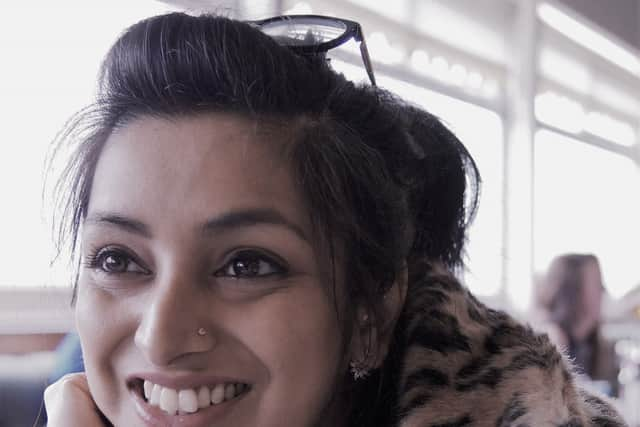 "My mum would cook lots of food and it feels like an inner circle. It's a really warm, welcoming environment and my friends would always be given a butter tub full of curry to take home for their parents as well.
"I wanted to recreate that environment for a wider audience."
What is happening at the two events?
Afreena says she gave the participants as much scope as possible to talk about whatever they wished, rather than her setting the agenda for the events.
She is delighted with the range of topics which will be covered.
On the Thursday (30 September) the panel discussion will include Sadia Habib and Maya Chowdhury from Manchester Museum, journalist Mishti Ali and award-winning activist Qaisra Shahraz, while the subjects include Islamophobia in the LGBTQ+ community and how arts and heritage organisations can better serve young people of colour.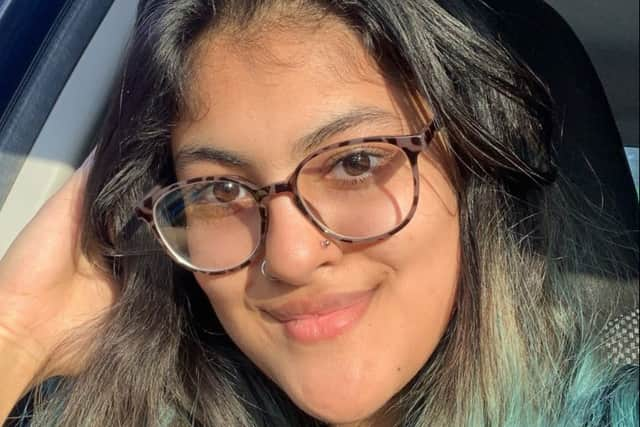 The following night (Friday 1 October) the voices of South Asian Muslim women will again be celebrated with poetry, spoken word and storytelling from acclaimed local artists Nasima Bee, Hafsah Aneela Bashir and Amina Beg, with Afreena also taking to the stage.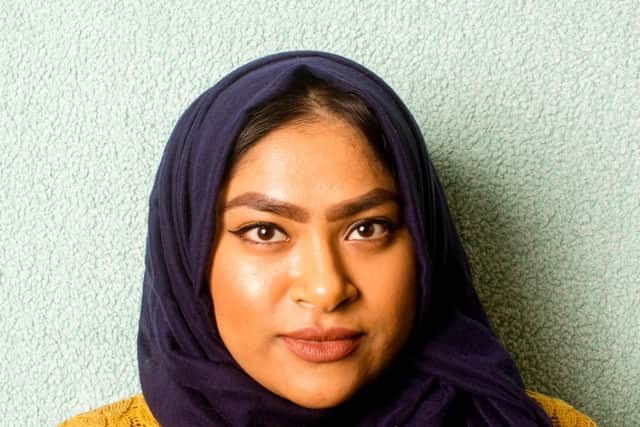 Afreena said: "I'm going to be doing a piece on my love of cars and one about my dad's funeral. In a way they're kind of related because I think my love of cars comes from my dad.
"I think there's going to be a focus on Islamophobia and the women's experiences, but I'm happy for them to present whatever they want to talk about.
"I really want to talk about the issues affecting the community, rather than falling into typical tropes.
"Some of the topics are not things that are front and centre when you think about Muslim female narratives, and I think that's incredible."
The crucial element of the cuisine for Come to My Mum's will be provided by the restaurant Ziya.
A counterpoint to an acclaimed production about Islamophobia
Come to My Mum's is running alongside the arrival in Manchester of Peaceophobia, a theatre show which has gained a lot of attention.
The piece examines rising Islamophobia from the perspective of young men from Bradford's Pakistani community who have a love of modified cars.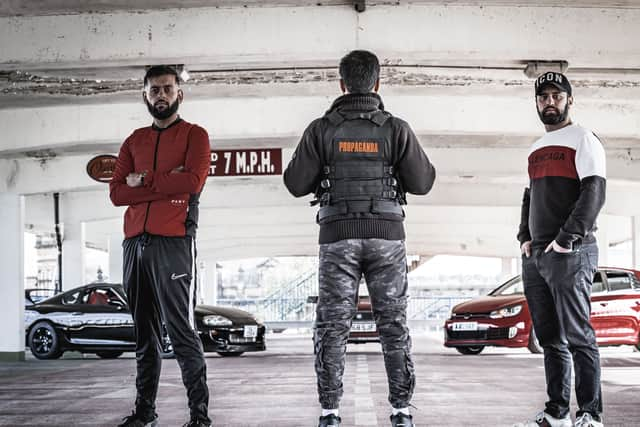 The show takes place in a car park and features some of the vehicles as well as an immersive electronic score.
Afreena says she feels Come to My Mum's both complements Peaceophobia while also provided a rather different perspective on the issues it raises.
She said: "Peaceophobia takes you into that world of young Muslim men and I think Come to My Mum's expands on that by focusing on the female Muslim perspective.
"I 100% support platforming their voices and I'm so excited to see the show, I booked my tickets months ago."
Returning to her roots in a much-changed world
For Afreena, putting on Come to My Mum's at Contact brings her full circle as she joined the theatre's youth company at 18, despite her parents who had come to England from Bangladesh not being particularly keen on her getting involved in the arts and would have preferred her to take a more academic route.
She toured nationally and abroad for a couple of years with her show Daughters of the Curry Revolution, based on her dad's life and journey.
She reflected on the importance of identity for the South Asian community and spoke of how things dramatically changed 20 years ago with the events of 9/11.
She said: "I grew up in the '90s in an era of multiculturalism. Politicians were in favour of it and it felt like we were in a nice place.
"Then 9/11 happened and the world as we saw it just shifted. There was Islamophobia and I saw perceptions of me change. It had an impact.
"My surname is Islam and I didn't want to be associated with it. It has taken some time but now I have kept it even though I am married. I have come full circle: my heritage is important to me and I absolutely want it to be part of how people view me.
"As an artist what I want to put out into the world is about brokering understanding. I'm not sorry for being a Muslim or for being British. This is who I am.
"There are so many second-generation immigrants in this country who are struggling, and I want to platform and highlight voices showing what it means to be who we are today."