The midfielder has been a vital part of the Midlands club's squad, making 27 appearances so far.
This isn't the first temporary spell away from the Red Devils, with Garner spending the first half of last season on loan with Watford.
His performances for Forest, in both the Championship and FA Cup, has caught the eye of fans and pundits, most recently in their 4-1 drubbing of Leicester City in the fourth round.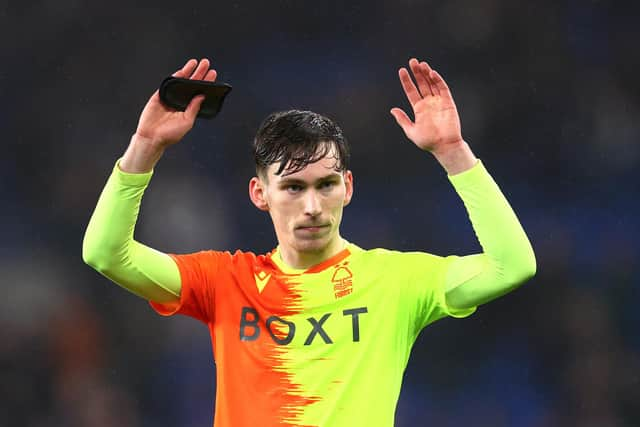 The 20-year-old was a standout in the cup clash with 100 % of his tackles won, and 83 % pass accuracy and an assist, as per Statman Dave.
With that being said, let's take a look at what Garner could bring to United's team next campaign.
Outperforming Scott McTominay and Fred in key defensive areas
The Red Devils' main centre-midfield partnership has come under criticism from the club's fans as well as pundits for their rollercoaster form.
If you compare Garner's defensive stats in the Championship, to that of Scott McTominay and Fred in the Premier League according to WhoScored.com, the former is outperforming the current United duo in interceptions, fouls committed and key passes per game.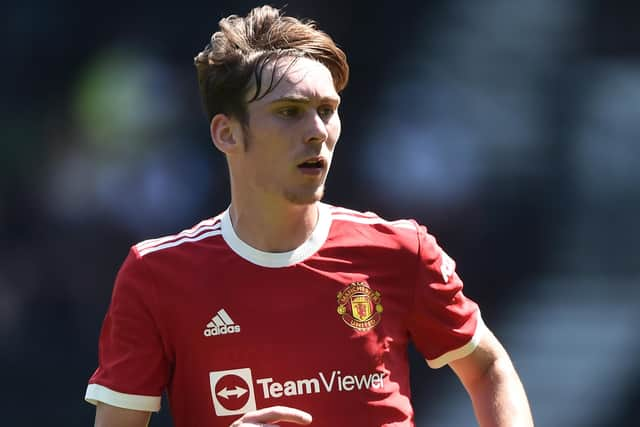 These are key areas to the game and several that could benefit the club if Garner is given an opportunity in the first team next season, especially with solidifying the Red Devils defence.
A similar situation in attacking phases of play
It doesn't just seem to be key defensive areas of play that the 20-year-old is bettering his United colleagues in, but also in attacking stats too.
His shots per game (0.8) is the same as McTominay, but better than Fred's (0.6), while he is fouled on average more per game (1.3) than the duo (1.1) and dispossessed less (0.5) than the pair (0.9).
This again shows how much of an impact Garner could have on the Red Devils first team, contributing more to attacking phases will please the club's fans and could lead to more goals for United.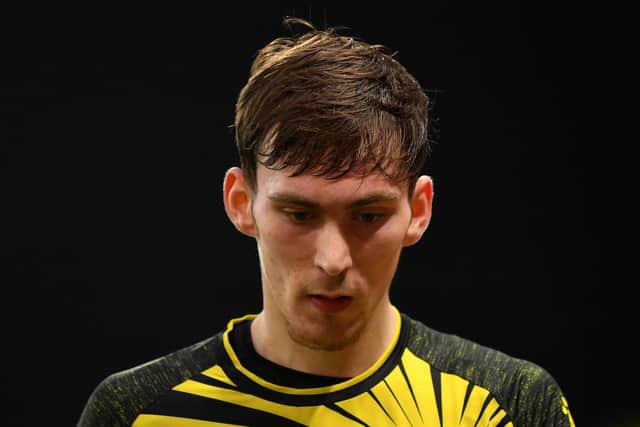 Set Pieces
For years, the Old Trafford faithful have been screaming out for a set piece taker who can curl a free-kick or corner in accurately and potentially lead to more chances. Garner could be that player.
Several of his set pieces against Leicester caused the Foxes defence to struggle, especially his corner that met the head of Joe Worral, who converted for their third goal.
Currently United heavily rely on Luke Shaw and Bruno Fernandes to take both free-kicks and corners, but if given the opportunity, Garner could be the ideal player to cause opposition defences more problems with his accurate crosses.
Verdict?
Despite only being 20 and the Championship a different level of competition to the Premier League, it would be silly for the Red Devils to ignore Garner's performances so far this campaign, especially when they've been screaming out for a playmaker like him for some time.
His confidence and vision on the ball, as well as his composure in defence could be exactly what the club need in order to protect and create opportunities on goal.