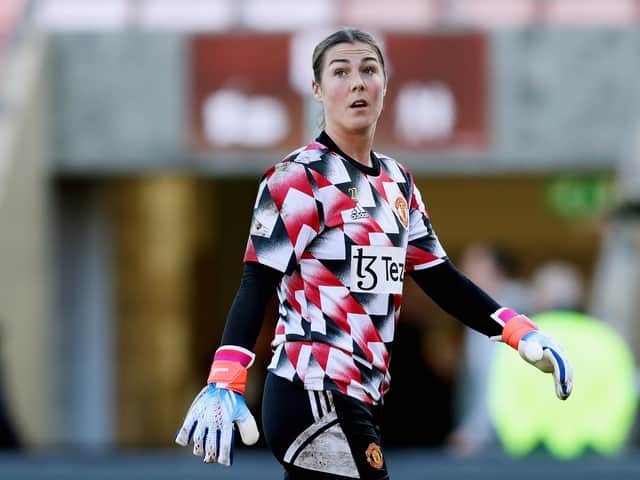 On Sunday, at Leigh Sports Village, Brighton and Hove Albion striker Elisabeth Terland gave spoiling the Lioness' clean sheet a good go.
Latching onto a long ball forward, Katie Robinson wriggled clear of Reds defender Millie Turner to play in Terland on the edge of the box.
With the Seagulls trailing by three goals on the stroke of half time, the 21-year-old let fly from range - and would have sent her side into the interval with a reduced deficit were it not for the quick reactions and athleticism of United shot-stopper Earps.
The rifled shot was heading straight for the top-right corner but Earps leapt and pushed the ball clear to the sheer delight of the home crowd.
Earps maintained her clean sheet in the second half, with new signing Adriana Leon adding a fourth for the hosts to continue United's perfect start to the WSL season.
It is the first time since the Reds' foundation in 2018 that they have won all of their first three games of their WSL campaign - with nine points on the board, Marc Skinner's team sit top of the rankings.
As the Manchester side's bid for the WSL title shows early promise, there's personal triumph too for 'keeper Earps, who is enjoying something of a purple patch in the aftermath of her storming sucess at Euro 2022.
The faith shown in her by England boss Sarina Wiegman, who continues to insist that the Nottingham-born player is her number one after starting her in every game en route to the Lionesses' Wembley trophy-lift, is clearly having an impact on Earps' performance for club.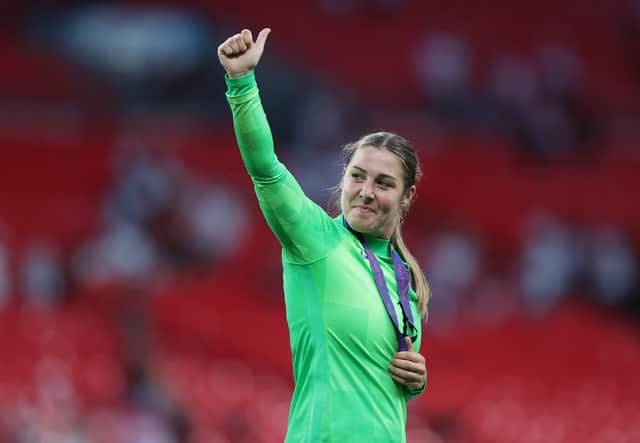 Ahead of United's WSL clash against Brighton, Reds boss Skinner observed that Earps is in some of the finest form of her life.
"I've worked with Mary before at Leicester and Birmingham and as a coach against her, but I've never seen her so focused," Skinner said.
"That always impresses me with a player because she knows what she wants, how to do it.
"She is laser-focussed at the moment, and I'm so pleased and proud of her for what she's doing."
Earps believes she is benefitting from a positive mentality shift. After the highs of winning England's first major trophy, she's not concentrating on success - rather enjoying the process.
"I'm just trying to be the best version of myself," Earps told the BBC. "I'm just trying to be happy and enjoy every single day whatever I'm doing.
"All I can do is give my absolute all and if I fall short, I fall short - I've given it my all. So I think my perspective on life has changed.
"I've been fortunate enough to achieve some incredible things and play for some incredible teams. But for me, the most important thing is that I'm happy and that I'm enjoying what I'm doing.
"It's not all about just reaching the top anymore. It's about who I am along the way and the player that I'm trying to be."