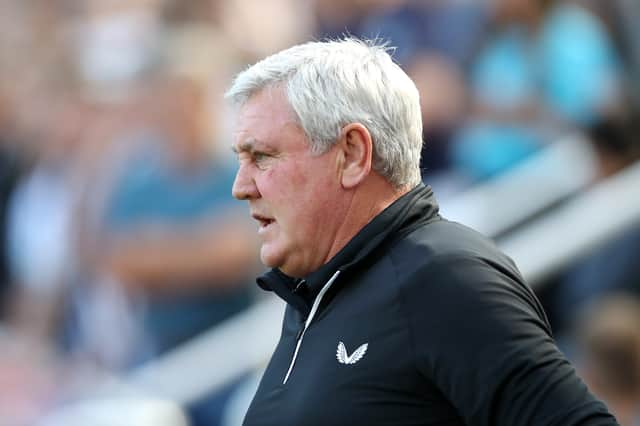 Manchester United are back in action this weekend when they host Newcastle United at Old Trafford, and we've recruited the help of NewcastleWorld 's Liam Kennedy to give his opinion on the game from a North-East perspective.
How's the mood on Tyneside ahead of the trip to Old Trafford?
Low would probably be doing it a disservice. Expectation is at rock bottom for Newcastle United after a four-game winless start and a transfer window in which the strength of the club's squad went backwards. Steve Bruce is likely to cut a very angry figure in his pre-match press conference, having made it clear the club let him down with their end-of-summer lack of activity. In a statement, United refuted Bruce's upset, claiming he was complicit in the summer decisions and worked with them every step of the way on the big decisions. Things are never boring at St James' Park.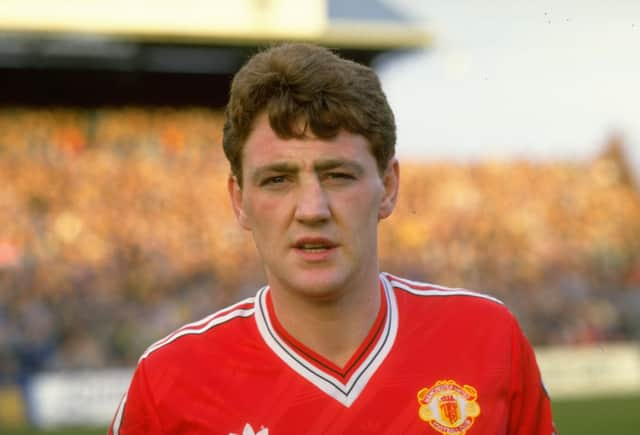 Do you think the visiting supporters want to witness the historic occasion of Ronaldo returning to the Premier League, or would they prefer he sat this one out?
It's a mixed one. I think many like the concept of witnessing a little bit of history but I'm not so sure they will enjoy the actual occasion all that much. Some are happy to say 'I was there' while others have a feeling of dread. I'm very much in the second camp.
Excluding Ronaldo, United have plenty of other attacking threats. Is there one that will be giving Newcastle supporters a sleepless night this Friday?
I'm not sure there's one - more like five or six. Even without Cristiano Ronaldo, this one was looking like a real uphill struggle to even get close to the home side. Mason Greenwood is one of the most natural finisher I've seen in a long time, so I'd expect he's the player to fear most, although you could easily make a case for Edinson Cavani, Bruno Fernandes, Jadon Sancho, Paul Pogba and others.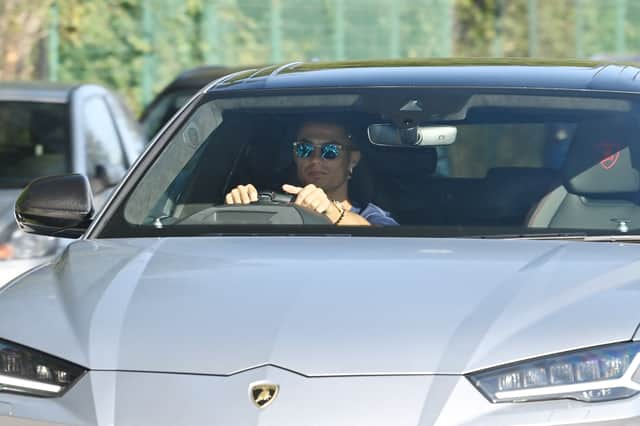 Steve Bruce always receives a warm reception at Old Trafford, but the same can't be said for home games at St James' Park. How's he viewed now among supporters, especially after that impressive league position last season?
Replace impressive with inexplicable and false. Last season was utterly grim, one of the worst in recent memory at Newcastle, even though it may not appear to have been such looking at the final standings. The Magpies went nine games without a win in December and January and that stretched two victories in 20 all the way up to April. Then came the inexplicable bit. Just two losses in the last nine and top-six form saw them climb from 17th to 12th in spring. As for receptions, Bruce just needs to make sure he doesn't do the 'old pals act' with Ole Gunnar Solskjaer at the final whistle again... unless, of course, Newcastle have won. Which, let's be honest, isn't going to happen.
What are the aims for this season? Are you expecting a relegation battle or will you be well clear of that scrap?
Well the aims of this football club are only ever to stay up, but a club like Newcastle should aim for better. Mike Ashley doesn't do ambition, though. It looks like it will be another season of relegation flirtations. I think they'll have enough to stay up, but it might be tighter than last season.
Joe Willock was the sole summer signing, how's he fared since his return to the North-East?
Only in the last game, against Southampton, was he really starting to look like the Willock of last season. He was frozen out for much of pre-season at Arsenal, getting just 48 minutes in friendlies despite being fully fit, and hasn't looked the fittest since arriving. He's a useful player and a positive addition - but Newcastle needed so much more this summer, and Bruce knew that.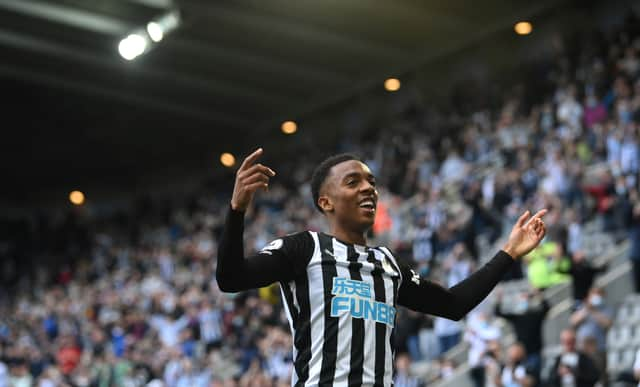 If Newcastle are to come away from Old Trafford with something, where will the main threat come from?
Allan Saint-Maximin. With Callum Wilson potentially out and Miguel Almiron seemingly ineligible, it'll be down to the Frenchman to light up Old Trafford for the Magpies. His task will likely be thankless but he's a special, special talent when given enough opportunities to shine. My fear is he may struggle to find pockets of space, and support, with the Magpies likely to be set up quite deep.
Likely starting XI: Woodman; Murphy, Schar, Lascelles, Fernandez, Ritchie; S.Longstaff, Hayden, Willock; Saint-Maximin, Joelinton.
Prediction: Manchester United 3 Newcastle United 0